A Bibliophile Recommends: April's Noteworthy Novels
With Illinois's seemingly never-ending winter drawing to a close, warmer temperatures are finally making an appearance. With this warmer weather comes new motivation. No longer are stuck in the slump of cold weather dreariness! With this new motivation comes a will to read! There are so many books out there, it's only a matter of finding the right one for you. I've listed some that I have been enjoying as of late, especially when I read them outside in the warm weather! 
#5. Even If We Break  by Marienke Nijkamp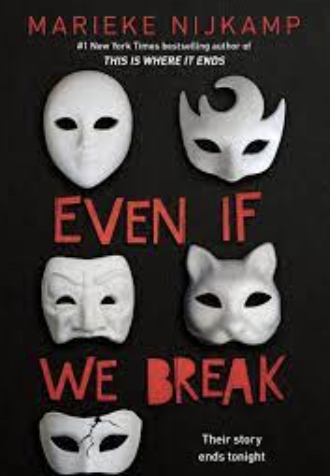 On the outside, this book may seem like just another cabin-in-the-woods mystery. But once you begin reading, you will see it is far from that. Author Marienke Nijkamp perfectly illustrates a diverse group of friends, or a group who were once friends. They gather together in order to play a final round of their murder mystery roleplay game, and soon things start to go very wrong.
 The different scares and tense moments create a very tense environment and show just how much is unspoken between the friends. Nijkamp also does an excellent job of creating completely relatable characters from all walks of life. Whether it be through gender identity, sexual orientation, or even ethnicity, there is a character for anyone to relate to. Nijkamo perfectly blends the diverse characters into a compelling plot. This combination creates a perfect thriller to keep you busy.
#4. Private by Kate Brian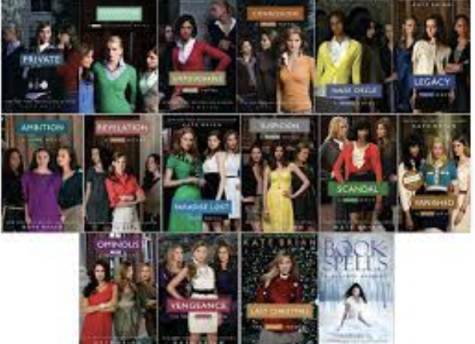 If you're a fan of shows like Gossip Girl or Pretty Little Liars, then you will love this series. Set at an elite private school, newcomer Reed Brennan couldn't be more of an outsider. She's on a scholarship to Easton Academy, and has a tough time finding where she fits in. Between social hierarchies and missing students, Reed is caught in a web of lies and deceit.
This series has action, drama, and love triangles for days. This social drama will keep you flipping pages! Kate Brian takes us through the story with emotion, which makes it easier to feel yourself connect to the characters. With all of the lies filling Easton Academy, you'll have no idea what's going to happen next!
#3. Life In Motion: An Unlikely Ballerina by Misty Copeland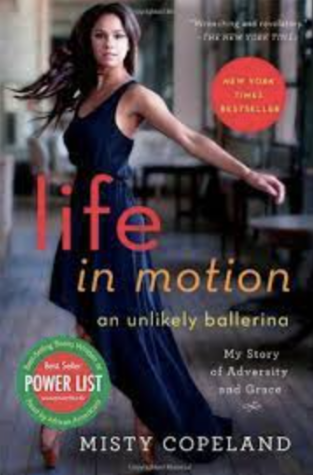 With how far the world has come, it seems almost impossible that anyone could make history. However, professional ballerina Misty Copeland showed us that anyone can do anything. When she was dancing with the extremely prestigious American Ballet Theater, Copeland was the only, and first African – American soloist. She tells the story of her life, from her first barre exercise to her first big performance. From her humble start to taking the dance world by storm, her story is truly incredible.
She gives us an insight into the cutthroat world of professional ballet, and how it changed her life forever. She tells of her hardships and triumphs. This book will make you laugh, cry, and smile. Misty Copeland is an extremely influential figure in the 21st century, and her story is utterly inspiring.
#2. The Fear by Natasha Preston
Just when I had run out of Natasha Preston books to talk about, she gifted us The Fear! In this current thriller, a meme circling around Izzy's high school is resulting in the deaths of her peers. With the number of bodies growing rapidly, Izzy takes it upon herself to solve the mystery. Preston once again weaves an intricate story full of twists and turns. The ending is truly a shocker!
The story is set in 2022, so the high school-aged kids act very realistically. The use of technology as a catalyst in the mystery only adds to the suspense. Every character will seem like a suspect, and leave you guessing until the end! 
#1. The Inheritance Games by Jennifer Lynne Barnes
Imagine if you got a call out of the blue, and learned you had just inherited the fortune of a billionaire you've never met. This is the exact position Avery Grmabs finds herself in on what seems like any other day.  Avery is soon swept up in a world of heiresses and secrets. She inherits a mansion full of puzzles and secret passageways.
Her life is turned completely upside down. Not to mention, the family of the deceased beneficiary is suspicious of why Avery was given everything instead of them. In a new world where everyone seems against her, Avery has no idea how to survive. Preston uses witty dialogue and intricate descriptors to catch the reader's attention, and keep them turning pages until the very end!