Johnny Depp or Amber Heard?
Staff Writer Layla Ward gives her take on the Johnny Depp and Amber Heard trial.
The highly publicized defamation trial between former couple Johnny Depp and Amber Heard is now on its seventh day. It is expected to last around 5-6 weeks in total and is taking place in the Fairfax County Circuit Courthouse. It follows the couple's divorce that took place in 2016 and a previous court case that took place in 2020 in London. 
The case surrounds a lawsuit: Depp is suing Heard for $50 million after a 2018 interview that hints at him emotionally and physically abusing her. Although she never explicitly says that it was Depp in the interview, she made it fairly clear that Johnny was who she was talking about. 
Whose side are you on?
Sorry, there was an error loading this poll.
Heard is counter suing Depp for $100 million after claiming that the previous court case defamed her. This is quite hypocritical because she has kept her roles in Aquaman, and Johnny has lost all of his roles, including perhaps his most famous role, Captain Jack Sparrow. The only job he has not lost is his job with Dior, as he represents their men's fragrance line. 
This has sparked a lot of controversy, especially on social media, where fans of both Heard and Depp have voiced their opinions. As a Johnny Depp fan, I have taken an interest in the case and formed my own opinion based on what I have seen on the trial. 
After having seen multiple days of the trial so far, my opinion that Heard is in the wrong has only solidified. Many people have witnessed her erratic behavior, so it is no shock that she would be capable of the abuse she has been accused of.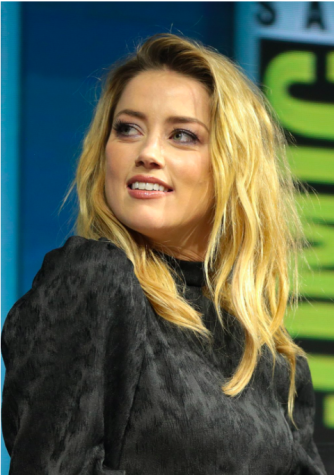 She has also been caught lying in this court case, which, in my opinion, raises questions on her integrity and character. One specific lie that has gotten a lot of publicity is when she stated that she carried a Milani All in One Correcting Kit Concealer throughout her marriage with Depp to hide her bruises. The problem with this statement is that the palate she showed in court that she used was not made until 2017, and her relationship with Depp ended in 2016. 
This is not the first time she has been caught in her lies and it is causing many, including myself, to speculate if anything she has said so far in the trial has been accurate. 
In this case, both Depp and Heard will be testifying against each other, both accusing the other of lying and domestic abuse. The case started off strong on April 11, when both Depp and Heard's lawyers gave their opening statements. 
They used a very different method to open the case. To start, Heard's lawyer spoke about how Depp is an actor and that fans will see the true Depp come out in this case beyond the characters that he has played on screen. 
"You're going to see who the real Johnny Depp is, behind the fame, behind the pirate costumes," Heard's lawyer Benjamin Rottenborn said.
On the contrary, Depp's lawyer talked about how Heard has lied about this whole thing.
"Today, Johnny Depp's name is associated with a lie," Depp's lawyer Benjamin Chew said. 
"You're going to learn that [Heard] is a profoundly troubled person who manipulated people around her, like she manipulated Mr. Depp," Depp's assistant Camille Vasquez said.  
Since then, other people have appeared to testify about the accusation made on both sides. First Depp's sister appeared, saying that she was horrified at the way that Heard treated Depp and the way that she spoke to him. Then one of Johnny's oldest and best friends, Isaac Baruch, Heard's former assistant, Kate James, and Depp's bodyguard all testified. 
So far many of the testimonies have sided with Depp; however, the majority of the people brought to the stand were related to Depp. The only person who was associated with Heard was her former assistant, James, who has also sided with Depp, which I think says a lot about Depp's character. She discussed how she never witnessed any violence between the two but did feel as if Amber had a violent side to her. 
James specifically recalled how when she asked for a raise due to her poor pay, Amber reacted in an aggressive manner. 
"She leapt out of her chair and put her face approximately four inches from my face, spitting in my face, how dare I ask for the salary I'm asking for," James said. 
Depp has also started his testimony. For the past two days he has taken the stand and answered Heard's lawyers' questions, as well as explaining his goal behind this whole trial. 
"My goal is the truth. It was my responsibility to not only clear my name. I wanted to clear my children of this horrid thing they had to read about their father, that was untrue," Depp said. 
He has explained that his relationship with Heard was very complicated and why he stayed with her despite her abuse towards him, along with how damaging these accusations have been for his image and career.
"So strange when one day you're Cinderella, so to speak, and then in 0.6 seconds, you're Quasimodo," Depp said. "I didn't deserve that, nor did my children, nor did the people who have believed in me for all these years."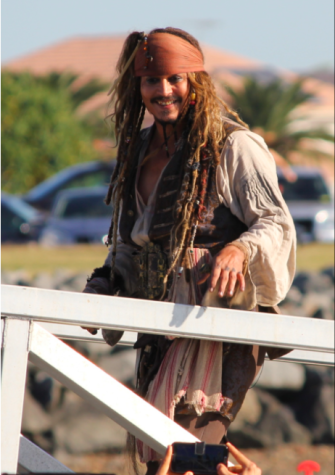 Depp also discussed the severing of the top of his finger because of Heard after she threw a glass bottle at him, and how she defecated on his side of the bed after an argument. These claims have photos to back them up, adding strong evidence to Depp's claims of abuse by Heard. They have also caused many, including myself, to question the mental state of Heard if she was capable of doing such horrific things.
Due to the trial, a video of Amber and Johnny having an argument also resurfaced in which Heard admits to hitting Depp. In the video, Heard claims she did not punch Depp, but hit him instead. 
"Don't tell me what it feels like to be punched," Depp said in the video.
"You didn't get punched, you got hit. I'm sorry I hit you like this, but I did not punch you. I did not f****** deck you I was f****** hitting you. I don't know what the motion was of my actual hand was, but you're fine, I did not hurt you, I did not punch you, I was hitting you," Heard said.  "What am I supposed to do, do this? I'm not sitting here **** about it, am I, you are. That is the difference between me and you, you're a f******* baby."
"Because you start physical fights?" Depp said.
"You are such a baby, grow the f*** up Johnny," Amber said.
"Because you start physical fights?" Depp repeated.
"I did start a physical fight," Amber said.
This video surfaced before the 2022 court case began. Since then, it has been circulating around social media and after having seen it, I think that it proves the kind of person that she is and what she is capable of doing. 
Another angle that fans have taken to prove Depp's innocence is talking about Heard's first marriage, which ended with accusations by her wife of domestic abuse.
I think that is evidence that Heard is capable of abuse, and this abuse likely continued into her relationship with Depp.
It is not just fans, however, that have taken Depp's side. Many of Depp's coworkers have vouched for him due to their knowledge of his personality. This includes his former girlfriend, Winona Rider, Helena Bonham Carter, Paul Bettany, Kevin McNally, Javiar Bardem, Penelope Cruz and others. 
The trial will continue with several other testimonies, including that of Amber herself, Elon Musk and James Franco. Although they have not testified yet, the evidence up to this point, in my opinion, suggests that Amber Heard is in the wrong in this situation and that Depp should have his name cleared of all accusations.