Beats on Repeat: Artists you should add to your playlists
Bas
I forget about Bas more often than I'd like to admit.  However, every time I come back to his music I'm just as excited as when I first found him.  Though he hasn't released an album since 2018, said album features artists such as J. Cole and A$AP Ferg, and has a very fresh ratio of chill to hype rap.  I would say his style in his recent album "Milky Way" is comparable to artists such as J.Cole with bits of Isaiah Rashad.   However, his earlier albums, "Too High To Riot" and "Last Winter" give me the same vibes as Kendrick Lamar with hints of early Tyler, the Creator.  Most recently, Bas released a single with Malik Moses, titled, "Show Me Something."  Once again, the single features a very chill rap vibe, but it's definitely something that you can sing along to, and get stuck in your head for days on end.  Whether I'm just doing homework or warming up for a big game, Bas' music never fails to put me in a good mood or harness my focus.
Recommended songs:
"Tribe (Feat. J.Cole)"
"Golden Goals"
"Mook In New Mexico"
"Housewives"
Lucky Daye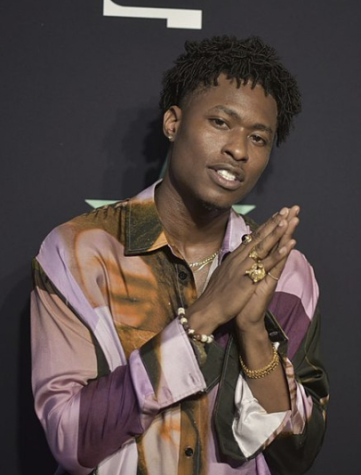 If you didn't know about him already, you may recognize Lucky Daye from a series of Tik Tok trends using his song "Over."  To me, his voice has a super unique purity to it that kind of reminds me of Giveon and Daniel Caesar.  The biggest difference comes when looking into the actual vibe and beat of most of his music, because almost all of it has a bit of a funk tune going on.  That being said, the funkiness of his music is what makes it perfect not only to sing along to, but if you're like me and have a habit of tapping along to beats while you work, or even dancing around in your room/kitchen/etc. when you're feeling low-energy, Lucky Daye's music hits the spot seamlessly.  While his music has been around for a while, and he even did a Tiny Desk Concert a few years ago, his most recent album, "Candydrip," and his performances from his most recent tour are tempting me to see him in concert.  He is truly an artist that leaves it all out on the stage during every show, no matter the size of the crowd or venue. He also loves interacting with his fans by bringing them up on stage, which is a really cool element of concerts that seems to be getting rarer and rarer. 
Recommended songs:
"Feels Like"
"Real Games"
"Used To Be"
"Karma"
Gregory Alan Isakov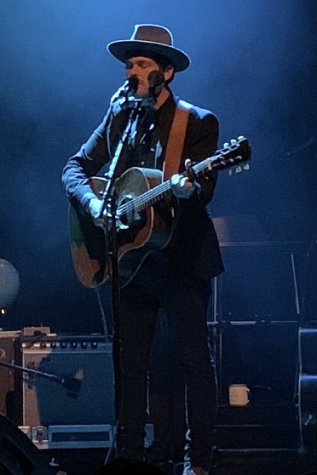 Gregory Alan Isakov is perhaps one of the greatest things I have ever discovered on Tik Tok.  His song "Big Black Car" went viral in a series of depressing trends. When I looked into his music on Spotify, I found nothing more than a collection of masterpieces.  I would describe the overall sound of his music as a combination of folk, and indie styles, but his songwriting itself is a thing of complete beauty.  If asked to compare Gregory Alan Isakov to any other artist, I simply couldn't.  His voice and lyrics are so unique. While most of his music has a slower tempo, if you're someone who likes to really listen to music and thinks about lyrics as I do, he is the perfect artist for you.  Since finding him, I have dreamed of seeing him live.  Actually, before writing that last sentence, I was listening to a live performance of "San Luis," and his voice is so perfect, I forgot it was live until I heard the audience's cheers.  His music can also be found in the Netflix hit show, "The Haunting of Hill House," as his song, "If I Go, I'm Goin'" was included in the final scene of the season.
Recommended songs:
"Liars"
"Dark, Dark, Dark"
"August Clown"
"Second Chances"
Chris Stapleton
Even to those who don't particularly like country music, I will never stop recommending this Grammy award-winning artist.  Chris Stapleton has, without a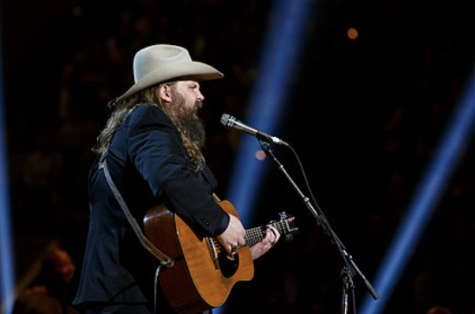 doubt, one of the most soulful voices I have heard in a long time, and whether you enjoy other country artists or not, his music with worth a listen.  He first rose to fame in 2015 when he released perhaps his most popular song,  "Tennesee Whiskey," Most recently, his hit–and one of my personal favorites– "Cold" won a Grammy for "Best Country Song."  While his stage presence may not be the most extravagant, listening to the depth and range of his voice, as well as his incredible skill on the guitar is something I would pay any amount of money to hear live.  Honestly, sometimes I find myself listening to his live performances more than his studio-recorded versions, just to get chills down my spine.  You can find the best examples of these incredible performances in his 2021 CMA Performance, as well as his 2018 Austin City Limits Performance of "I Was Wrong"
Recommended songs:
"Cold"
"I Was Wrong"
"You Should Probably Leave"
"Fire Away"