TFS Recommends with Viola Swartout and Bentley Frost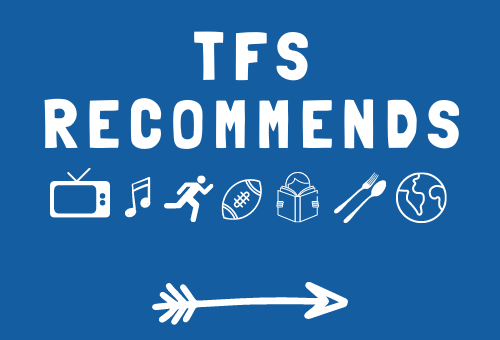 Viola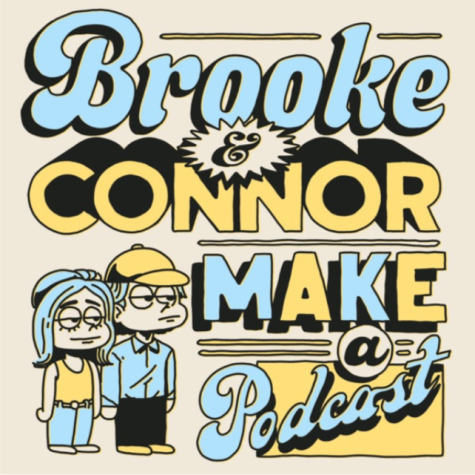 Brooke and Connor Make A Podcast
My current addiction. I am not a podcast person at all, but I will admit I tune in every Thursday to get my weekly fill. To sum it up, this podcast is comfortable chaos. Brooke and Connor, the hosts of BNC, have an innate ability to provide a sense of bliss over the most obscure topics. You will start at point A, and end up halfway across the country at point Z in under five minutes. If you are not a podcast person, I am willing to bet this one could convert you. Or at the least, it could add a new item to your Thursday routine.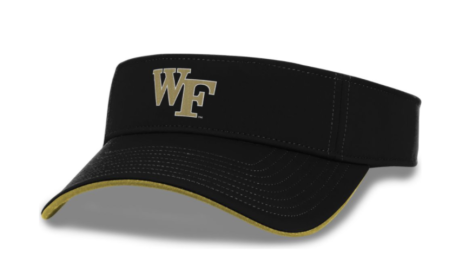 Visors
It's that time of the year when every junior goes on college visits and comes back with a new hoodie or t-shirt. However, I have yet to participate in this trend. I am a part of the minuscule minority that goes on a college visit and comes back with a visor. You heard me right, a visor. Not only are they practical since they lighten your hair and protect your face from the sun at the same time, but they are also comfortable. Buying them also makes me feel like it's summer already, so every penny spent is worthwhile.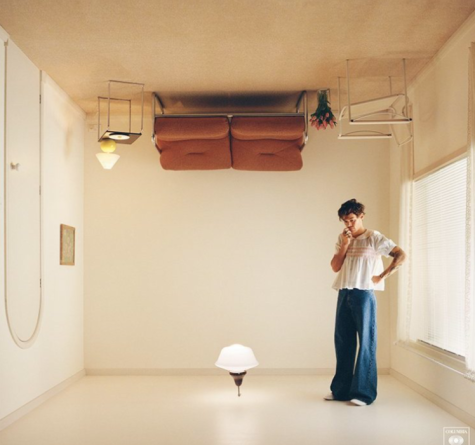 "As It Was" by Harry Styles
Harry has done it again. In just a few short weeks, As It Was has become one of my favorite songs. I listen to this song every morning on my drive to school. It's complete kismet that the song's length almost covers my entire car ride to school if I listen to it twice through ( trust me when I say I always listen to it twice through). If I am in a bad mood, I will queue this song. If I am happy, I am already typing the title into the Spotify search bar. I can not wait to see what's in store for Harry's new album and I hope they are all on par with the excellence that is As It Was.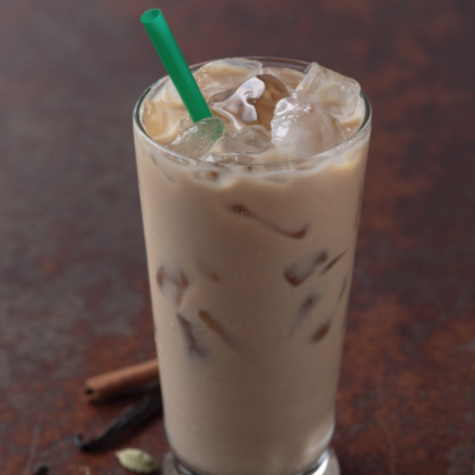 Iced Chai Tea Lattes
My bank account does not like them, but my stomach does. For starters, it just makes me feel healthy. There is no science behind that fact, but mentally I feel like a health guru. Chai is a year-round type of drink. It provides a cinnamon taste in the winter, and a chilled drink in the summer. To quote Hannah Montana, "you get the best of both worlds" with an iced chai. If you're more of a coffee person, you could add a shot of espresso and it'll taste just as good. Whatever add-ins you like, an iced chai tea latte is a must for your next Starbucks run.
Bentley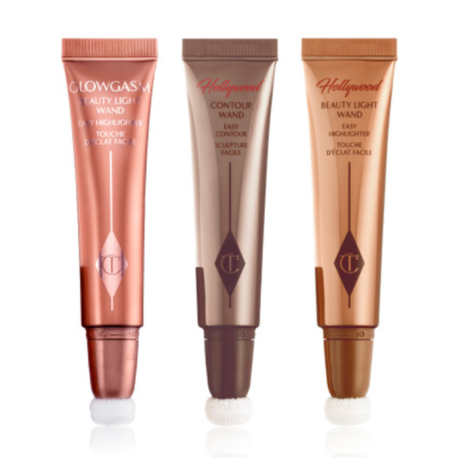 Charlotte Tilbury's Liquid Blush
Up until recently, I had never been a big fan of blush. Since I already have a naturally pink undertone to my skin, I always felt that applying blush made me look like a clown. But recently, one of my friends handed me the Charlotte Tilbury Liquid Blush wand, and I was instantly obsessed. That same night when I got back home, I hopped on my computer and scoured the internet to try and find a single blush wand in stock. To my disappointment, I didn't. I have been checking weekly to see when the next restock drops, but until then I am just going to have to continue borrowing it from my friend. I seriously recommend this product, so if you can get your hands on this shimmery and extremely natural blush, I would highly encourage adding it to your cart.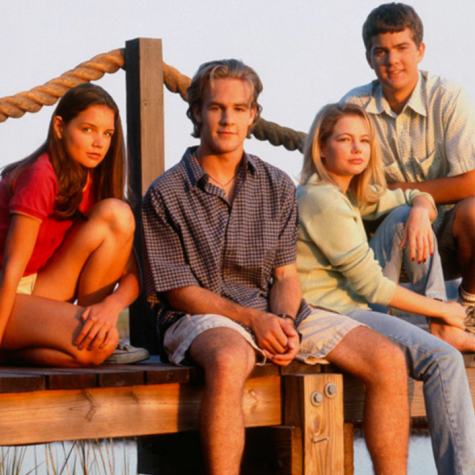 Dawson's Creek
Out of all of the recommendations on this list, this show has got to be my favorite. This coming-of-age teen drama series had me hooked from start to finish. It follows the lives of a group of kids in high school during the late 1990s and early 2000s. For some reason, this show gave me a sense of nostalgia, even though I wasn't even alive for the majority of the show's lifespan. What I liked most about this show was that it was much more realistic than most of the teenage drama TV shows that I've seen. Dawson's Creek has a much more relaxed tone, but enough going on to keep you interested and wanting more. It kind of reminds me of The OC, or One Tree Hill. So if you're looking to watch a show that makes you want to be a high schooler in the early 2000s, give this one a watch.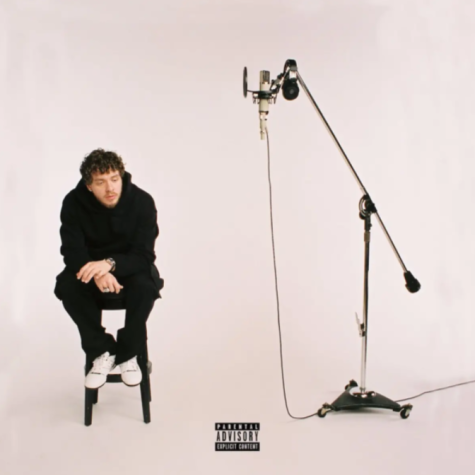 Jack Harlow's "First Class"
So, I know what you're thinking, that this is possibly the most basic recommendation I could've come up with, but hear me out; This song is an absolute banger. Trending all over Tik Tok and multiple other social media platforms, the song has made it onto the top ten on both Apple Musics and Spotify's "Todays Hits." It's a fresh take on the infamous "Glamorous" by Fergie, keeping similar lyrics, but with Jack Harlow's chill vibe, and rap sections being incorporated into it. Highly recommend giving it a listen, especially if you're a Harlow fan and looking for a song to tie you over until he releases his new album on May 6.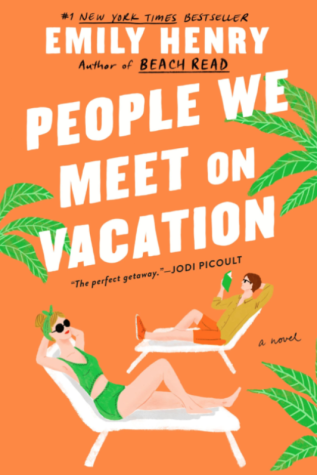 "The People We Meet on Vacation"
I wouldn't be surprised if you have heard or have even read this book, because it is extremely popular. But for those of you who haven't gotten the chance to pick up the novel, I highly recommend you give it a shot. The People We Meet On Vacation, by Emily Henry, was honestly the perfect book that I could've picked up for spring break. I had known about this book for a pretty long time. But when I realized that I left the novel I was in the middle of reading in my journalism class on the last day of school, I decided to just start a new one knowing that I would most likely finish it over the week break. If you are looking for a fun, sometimes cheesy, book that kind of reminds you of summer, I wouldn't hesitate to look into picking it up.