OOTD Featuring Alia Attar
A sneak peak into Alia Attar's style inspiration!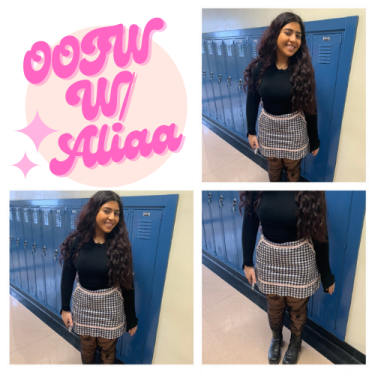 Today we are going to take a look into junior Alia Attar's outfit. Wearing a skirt to school alone deserves an award in my book. Alia makes it look easy as she wears her thrifted skirt with black lace tights from Target. She pairs the skirt with a simple black sweater gifted to her by her mom, and finishes the look off with black Steve Madden boots.
How would you describe your style? 
"I would describe my style as taking inspiration from a lot of mod/60s culture while also trying to be unique and classic as well."
What/ who is your biggest style inspiration? 
"I'd say my biggest style inspiration is Fran Drescher especially on the show The Nanny, which is a 90s sitcom. Her fashion is very 60s but with a modern take which I really admire."