Spring Break Outfit Look Book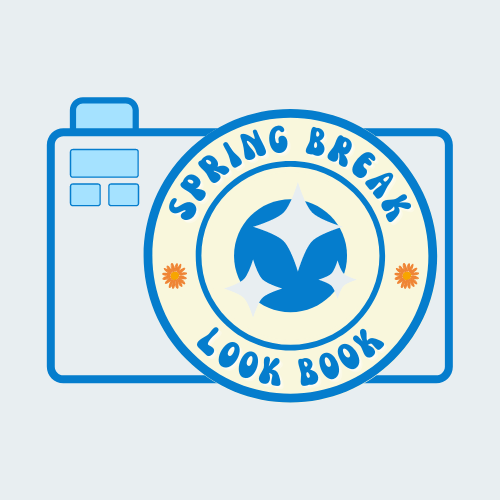 Still trying to hold on to my tan, three weeks later I can't help but reminisce about spring break. Everyone was slaying the game with their amazing outfits, I decided the people must know where at least 10 of these fits were from, and what the inspo was.
I have been loving all of the spring fashion and trends I've seen so far so, hopefully, there is still more to come in these next weeks leading up to summer.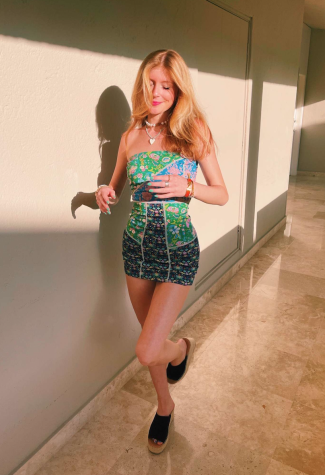 Senior Sophie Doucette
I've wanted the dress for a while so when I saw it on Poshmark I was so excited and knew I had to wear it on spring break. The dress and the shoes are also extremely comfy which is a huge plus. I liked how the black part of the dress matched my black shoes and had fun colorful jewelry to go with the florals of the dress. The dress is Cynthia Rowley off of Poshmark and the shoes are Splendid! 
Senior Emersen Waddle 
This set was from Tiger Mist and my earrings are from Target. The necklace is from Valentina. The shoes are hand-me-downs from my sisters, and they're my favorite way to dress up an outfit with pants and a top.  
This was definitely my favorite outfit from spring break because I love wearing sets. I think this one is so different than the other ones that I have. I have a lot of floral skirt and top sets that are similar to each other, and this one was really different than anything I had in my closet. I love the buckle details that match on both parts and it was perfect for a tropical vacation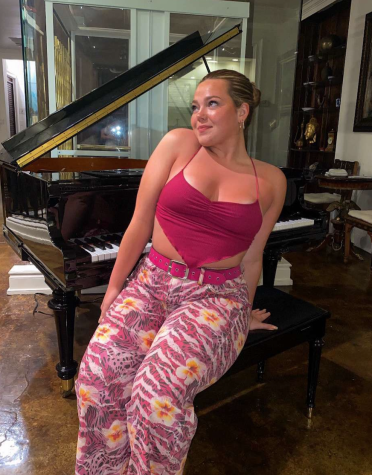 Senior Sydney Schafer
This was my fave outfit! I really liked it because my favorite color is pink and this outfit was very pink! The pants and belt are from Iamgia the top is from Shein. The shoes, which are not pictured, are pink platform heels from Steve Madden!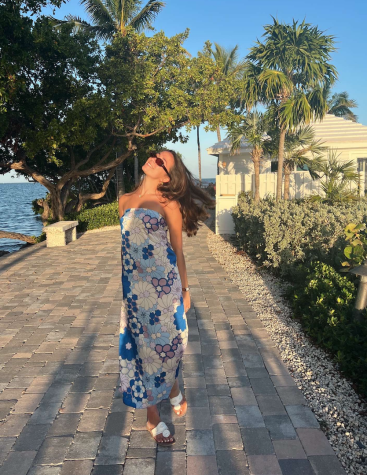 Junior Sophie Delhey
This was my favorite outfit because it was so effortless and easy to throw on, but it looked super cute and elevated my look for that night! I love the floral pattern and how the colors really accentuated my tan. The dress is from Zara, I was wearing my Jack Rodgers, and my glasses were from Dmy By Dmy!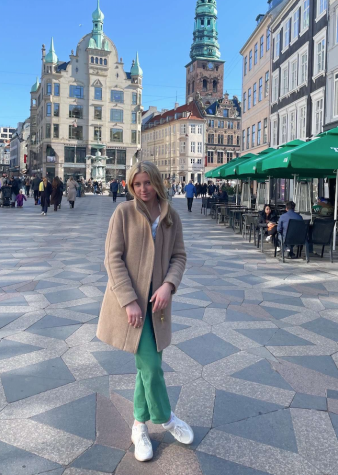 Junior Maeve Bradley
Because it was colder where I went, everyone was wearing long coats and it was seriously the cutest look ever. Everyone there had really good style so I loved getting to see all the inspiration. I really liked this outfit because it was super comfortable for all the walking we were doing. I was super excited to wear long coats, which I pretty much wore every day because I think they are super convenient while still cute.
 The coat I stole from my sister but I think it's from J Crew, the shirt which you can't see is a white button-up from Zara, the green jeans are from reformation and the sneakers are Anine Bing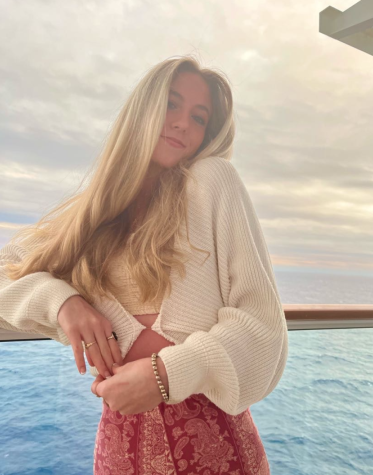 Junior Lexi Berrettini
My fav was this top is from PacSun paired with this sweater over it from Zara. The pants I think are from Windsor! For spring break I went on a cruise with my fam so I was 
super excited to wear this outfit to dinner. I also loved showing it off at an art show later on the boat.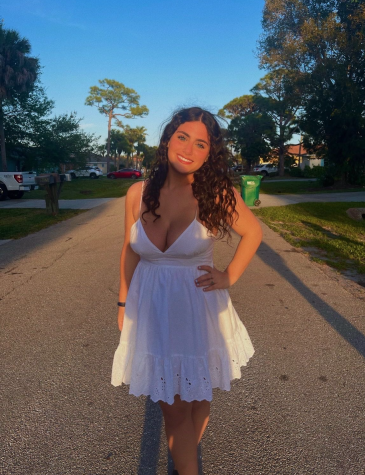 Sophomore Georgia Mannarino
I was excited to wear this little dress because I can't explain it but to me dresses like this actually make it feel like summer. The weather actually so nice out which was another bonus, so I was really excited. This dress is from Zara and the shoes are from Michael Kors!
Sophomore Chloe York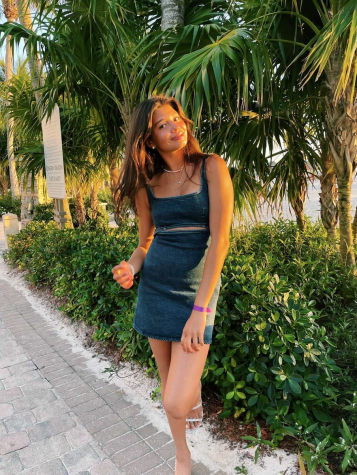 This is probably my favorite outfit from spring break! The dress is from Zara and I am literally obsessed with it! You can dress it up or down depending on what you wear with it. I also love denim everything right now so it was the perfect dress to show that. I love the cut-out detail, which is a really big trend in fashion right now. My shoes are from Steve Madden and they are the perfect mini heels for summer, you can wear them with anything and the best part is that they are so easy to walk around in!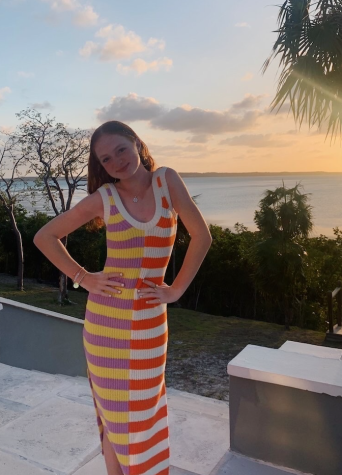 Freshman Michaela Barry
So this was definitely my favorite outfit from spring break. I was so excited to wear this outfit because of how unique the dress is. I love how the colors surprisingly go together, and I overall just love the slim, tight style of this dress and how it fits. I also was so excited to wear all of my jewelry because I do feel like each piece complements the others! My dress is from Staud, and my necklace is from Asha! My earrings are from a small boutique, and my bracelets are from Valentina.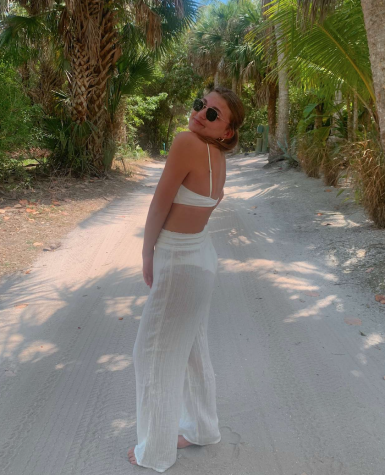 Freshman Cate Lee
I was super excited to wear this outfit because of the pants! I like how they are sheer and add so much to the outfit. It's been a trend to wear sheer or cutout pants and I wanted to hop on that trend! I loved wearing this outfit on spring break because I was wearing all white which really accented my tan, and then the jewelry I added made it look simple yet elegant.
My pants are from Abercrombie, and the bathing suit is from Triangl. For my accessories: earrings are from Amazon, sunglasses are Ray Bans. My necklace you can't see, but it's from Valentina and it's gold and clasped in the front with a coin.