Spring Break 2022: What We're Wearing
With spring break coming up in just a few weeks, the time to shop and order clothes is coming to an end. When looking for fashion inspiration, I always turn to the people closest to me, right here at LFHS, especially during spring break. 
Spring break is one of the most exciting times to see what everyones wearing. We've been stuck in the cold winter weather, wearing sweaters and jeans for what feels like forever, and everyone's excited to dress for the warmer weather. 
If you're stuck on what to pack for spring break, the best way to find some influence is to look at a plethora of people's purchases or wish lists. I asked some of my favorite stylish students what they're packing in their suitcase for their warm weather destinations!
Maeve Bradley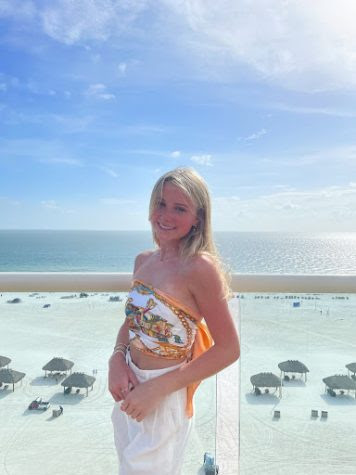 Junior Maeve Bradley's approach to spring clothing is a bit more neutral, yet each piece stands out in their own way. Bradley is going to a colder location for this break, but everything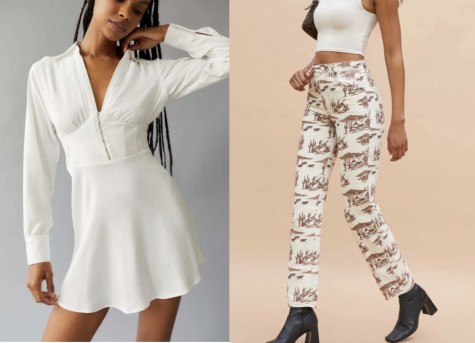 she's purchased finds the perfect balance of matching the spring aesthetic and not freezing. 
I'm in love with this white dress from Urban Outfitters. It's so simple, but the corset middle and collar makes it stunning. Perfect for spring as well; the dress incorporates long sleeves to stay warm but a bright white color to get ready to spring.
Next, she sent me these adorable Reformation jeans. The pattern of these pants is so different, depicting a western scene with horses and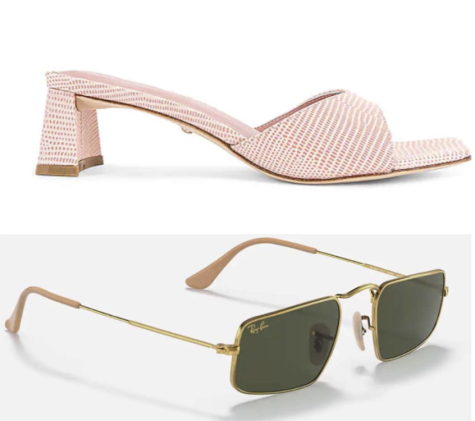 cactuses, which is on point for spring. I personally love the brown and white color scheme because it's not too bright but still has the base of white jeans, making them the perfect transition from winter to spring. 
To go along with Bradley's updated spring wardrobe, she's planning to pair her outfits with the cutest accessories. These revolve pink sandals are very trendy and add the perfect pop of color to any outfit, and these Ray Bans are a unique shape and add something special. 
Abby Hanlon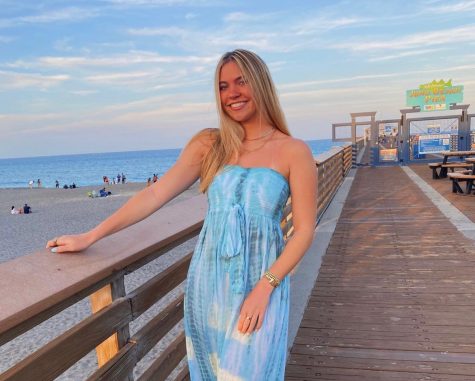 When deciding who's style to highlight in this story, I immediately thought of Abby Hanlon. She's always up to date with the trends, and has the cutest outfits to match every occasion.
I've been seeing kelly green everywhere this spring, and I'm loving it. Typical of Hanlon, she's up on top of the trends and is planning to wear this adorable green sparkly suit from Triangl , personally one of my favorite things on this list.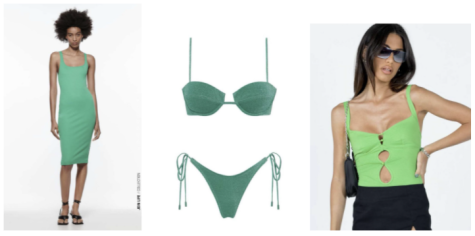 Staying on the green trend, she also ordered this super cute Princess Polly bodysuit with cutouts down the middle, and a more simple green midi dress from Zara (which also comes in orange and pink)! I love midi dresses for spring because they're so flattering and easy to wear, yet look so adorable. 
Chloe York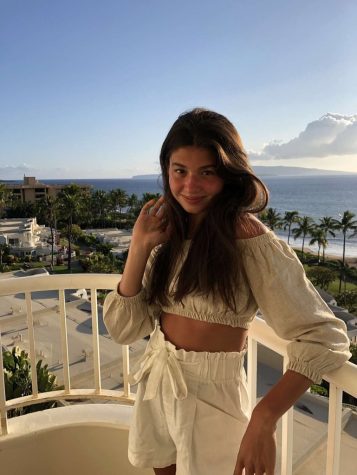 Sophomore Chloe York is focusing on bright colors this spring break, especially because she's vacationing in Naples, Florida.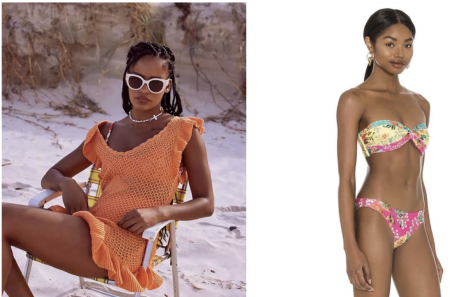 This Free People cover up is perfect for break. The crochet material and the bright orange will look good with every swimsuit. Speaking of swimwear, I'm in love with this mixed pattern bikini she got from Revolve. 
On to tops, this crocheted sweatshirt is from Zara. The loose knit is essential for spring because it can be used when it's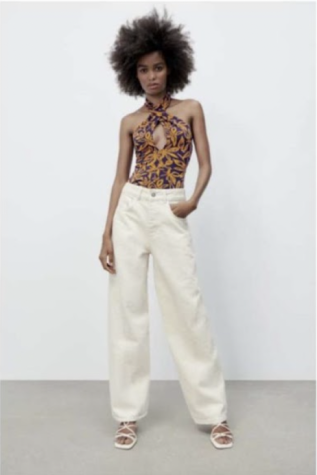 colder, but it's not a heavy sweater.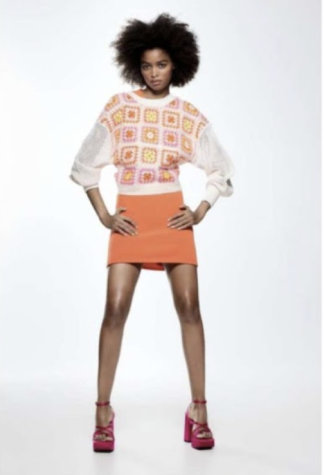 Finally, she also got this stunning Zara bodysuit. The pattern is a combination of purple and orange and the cross halter neckline is super cool. This would look perfect with a wide leg white jean or pants, but I can't wait to see what she pairs it with. 
Maeve Farrell
Finally, we have freshman Maeve Farrell. Her clothing choices this spring involve a lot of pink, another color that's in style.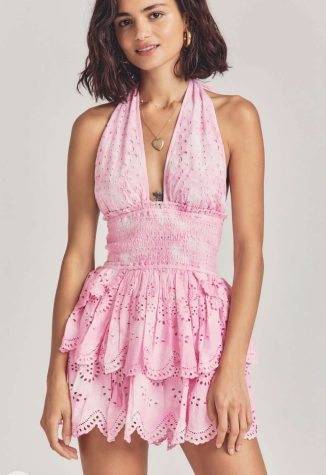 I'm IN LOVE with this Love Shack Fancy dress she sent me. The halter neckline adds so much to the embroidered and cutwork design.  It's also so summery and is the perfect transition into dressing for the warmer weather. 
Continuing on with the pink trend, Farrell has this hot pink textured bikini from Triangl. Triangl always comes through with the cutest suits, and I'm obsessed with the long ties and material of this one.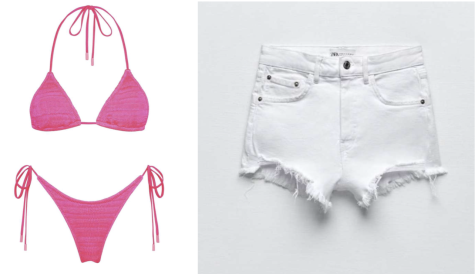 Lastly, these Zara high rise white jean shorts are a staple to every closet. They can be paired with any top, and speaking as someone who has the same ones, they are so comfortable!