Scheidler to follow his brother to dream school, Notre Dame
"I knew I wanted to play football at Notre Dame ever since I was a little kid"
One day, during what seemed to be a normal basketball practice, senior Leo Scheidler's lifelong dream finally came true. After a brief call, he learned he was offered a spot on the Notre Dame football team.
Getting this offer would make anyone jump up and down, but for Scheidler, it went deeper than that. Playing collegiate football at the University of Notre Dame has been the light at the end of the tunnel all of his life. 
"I knew I wanted to play football at Notre Dame ever since I was a little kid. My dad took me to my first game when I was 7 years old, and I knew then that I was going to try my best to be one of those guys running out of the tunnel onto the field," Scheidler said. "It's the only thing I've ever really wanted to do."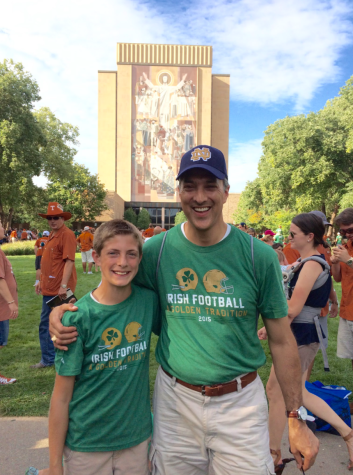 Chances are if you've seen Scheidler in or out of school, he was repping his Notre Dame merch—including, but not limited to, his Notre Dame backpack and Notre Dame basketball shoes. Practically being a second home, he spends many of his weekends there during the fall, whether watching football games or visiting the rest of the Scheidler clan who attends the University. 
"Having so much history there just makes it all the better, especially knowing that I'm not breaking the streak of Scheidler's going there," Scheidler said. "Notre Dame is a one-of-a-kind school and offers so much beyond sports and education and because of that, made it so appealing," Scheidler said.  Notre Dame has been my whole life, and knowing I will be there next year makes me excited for what the next four years have in store."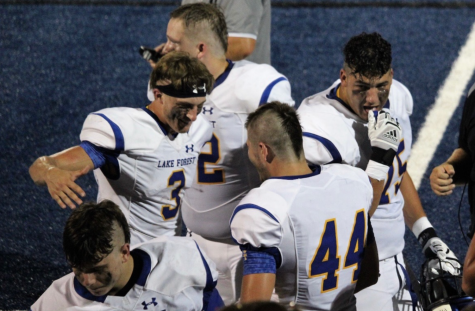 Day in and day out, he has kept this goal in mind. He will be the third of five Scheidler kids to attend Notre Dame. He will be joining his brother Eddie on the field this fall. 
Eddie Scheidler, who will be a senior next year at the University, joined the Notre Dame football team as a walk-on his freshman year, and currently plays for the special teams. 
The brothers have been teammates before, once at The School of St. Mary in middle school, and again in high school when Leo was a freshman and Eddie was a senior. The two always dreamed about playing together in college, but never expected this idea to become a reality.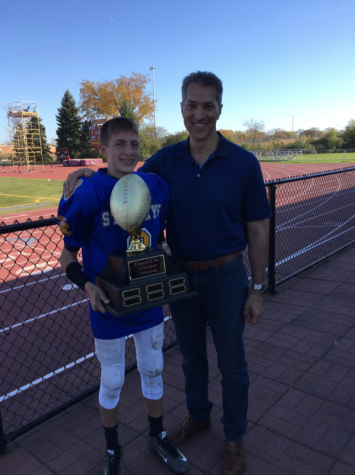 "Eddie and I used to talk about playing at Notre Dame together when we were little, but as we got older we started to look at things a little more realistically and knew we weren't the biggest dudes, so we didn't talk much about it," Leo said. "But now that we are both going to be on the team, it's a childhood dream come true."
Eddie, as the older sibling, said he looks forward to reuniting with his brother and creating new, shared memories. 
"I guess it's gonna be totally different seeing him every day after being apart for the past couple of years. It's so cool that he'll get to experience all the same things. It'll also be super fun to line up against him and show him a thing or two," Eddie said.  
This past fall, Leo was chosen to be a senior captain and lead the Scouts. Being such an active member of the football team, Scheidler picked up many things over the years at LFHS. Each team brought in new teammates and a new dynamic, and with that, new lessons to be learned.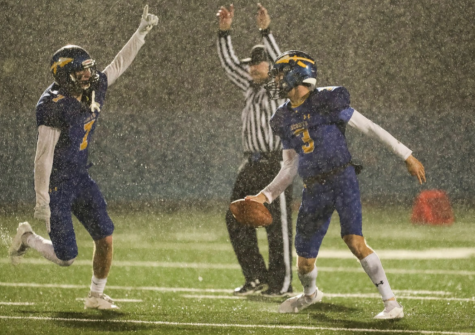 "There's something special about being a part of a football team, especially the one at Lake Forest High School because the coaches go beyond teaching football, and teach life skills that you can use down the road," Scheidler said. "The best lesson that football has taught me is that no one cares how good you are on the field, but they care how you act off the field; I think that is an important life skill. Character counts, and I'll bet anyone that joins the football program at Lake Forest High School will tell you that if you learn one thing from the program, it's how to have good character."
Fellow captain senior Jake Milliman has played with Scheidler since their days at St Mary's.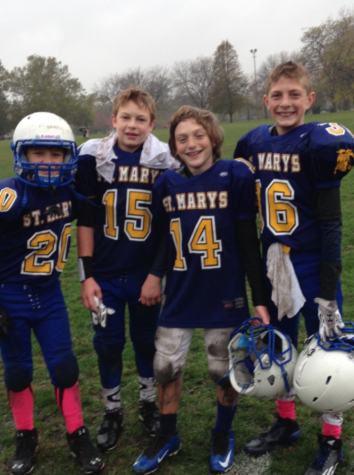 "Leo and I have been playing football together for as long as I can remember. He's been one of my favorite guys to play with. Leo is one of those guys you can always rely on—on and off the field," Milliman said. "I'm 100% sure that he's gonna do some big things in the future."
While he may not be the first Scheidler to go through the football program, he has sure found a way to make a name for himself. Leo's reputation on and off the field during his time at LFHS will last a lot longer than the four years that he wore the blue and gold jersey.
"We do not have a better person in the high school than Leo Scheidler. Nobody in the high school will represent this school better down the road than Leo will as an adult," Head Varsity Football Coach Chuck Spagnoli said.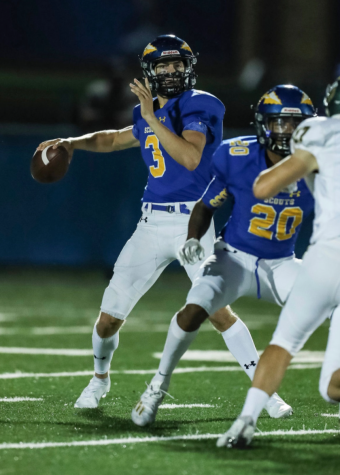 Scheidler's athletic ability to avoid defenders on the field, along with being able to lower his shoulder and throw under pressure, is what sets him apart from others. His competitive drive helps him to scramble out of the pocket and read defenses seamlessly. 
"What I like best about football is the competitiveness of the sport as well as the physicality. There aren't other sports like it, and I love the relationships you build with your teammates," Scheidler said. "But if there was one thing that has made me stick with it, it would be the physicality."  
All year long, Scheidler has kept his college process mostly to himself, trying to navigate the football recruitment process and see if it was even possible to play next year. Applications can be stressful for any senior, but for him, it was a make-or-break moment to see if all his hard work was going to pay off.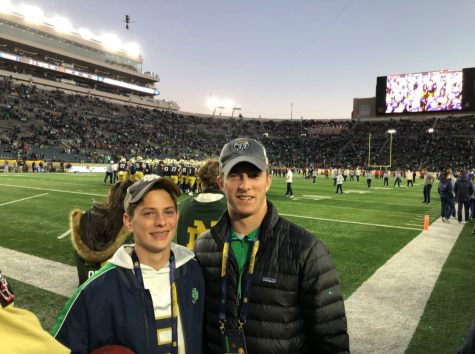 Knowing he would be satisfied wherever he ended up, even if it was not Notre Dame, helped with the nerves, he said. But at the end of the day, he knew he wanted to be in South Bend.
"It was like a massive weight was taken off my shoulders when I got the call. I was at a loss for words and didn't know what to say to Coach Rees (current ND offensive coordinator; former LFHS Quarterback). He kept it short as it was in the middle of my basketball practice, but I didn't know what to say," Scheidler said. "I was so happy that I was going to be able to go to my dream school and play the sport I love."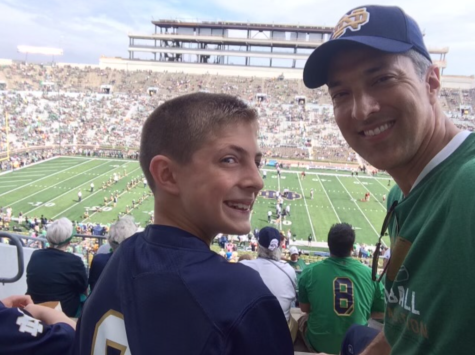 Now that his time at LFHS is coming to a close, he will be parting ways with everything that has helped him reach where he is today. However, there are many opportunities that lay ahead for Scheidler. 
"The thing I'm looking forward to most next year playing football at Notre Dame is the chance to get to play with my older brother again," Scheidler said. "I was able to play with him when he was a senior in high school and I was a freshman. I'm getting that same opportunity again and I can't wait to get to play football with him because he has been by my side throughout the entire process. Constantly giving me advice on what I needed to get better at. I can't wait for next year."