Genre Wars
In the second edition of Genre Wars, I talk to Ruby Stockton about indie music
According to my Spotify Wrapped, I listened to 167 different genres of music in 2021. Personally, I try not to define my music taste by a single genre. What category a song falls into doesn't actually have anything to do with whether or not I like it. I've noticed that some people will expressly say that they don't enjoy an entire genre of music, which is a bold statement considering how large of a range one genre can have. 
In order to discover why certain people enjoy certain kinds of music more than others, I'm highlighting people who are willing to defend their favorite. 
In this edition, we're talking to senior Ruby Stockton.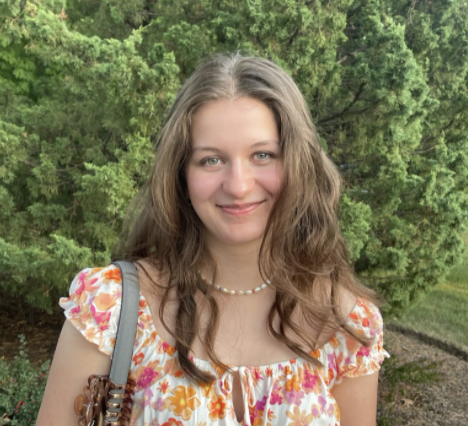 What is your favorite genre?
"Indie! I think that the new indie wave encompasses so many new artists that are maybe less recognized but have so much talent. I am very indecisive when it comes to music because of how many artists and genres I connect with. I am always open to new music and try to not stick to one type because it can be very limiting. The nice thing about "indie" is that it encompasses so many different types of music and allows for so much freedom for the artists that identify themselves within the genre."
How would you describe your favorite genre in three words?
"Fresh, comforting, and emotionally precise."
What is your favorite song?
"Right now, I think AMAZING by Rex Orange County, but, it changes every day depending on how I feel and what I'm going through."
Who is your favorite artist(s)?
"Gracie Abrams, Billy Joel, Elton John, Rex Orange County, Lizzy McAlpine, Joni Mitchell, and FINNEAS."
What is your favorite album(s)?
 "Apricot Princess, This is What it Feels Like, or The Stranger."
Why should someone listen to this genre?
"My favorite artists right now, the ones I reach for whether I'm having a good or bad day, tell a story. I got tired of songs that don't hold emotional weight or significance and when I discovered music that can make you feel something, it was game-changing."
How do you connect with the music?
"The artists encapsulate emotions so well and are able to transport you to that exact time and place when they went through these experiences. As I mentioned previously, I love music that tells a story and makes you feel like you are talking to someone rather than listening to a few words over and over again."
Check out the official Genre Wars playlist here!