Spring 2022 Accessories and Trends
With spring around the corner, it's time to swap your winter neutrals with some fresh colors. What better way to elevate your outfit than accessorizing? Accessories are key to pulling together any ensemble, and these add ons are vital when it comes to honing your individual aesthetic. 
This season, accessories are the perfect choice to incorporate fun colors, textures, and tones into your look. 
Shoulder bags
Taking after the late '90s, we've seen shoulder bags back on-trend in recent years. Not only are they practical, but also help to enhance an outfit. JW PEI has a large selection of shoulder bags in a wide range of options well-fitting for the spring season. 

The Carly Small Crossbody Bag features a stacked pearl handle, giving it a unique detail to emphasize a simple outfit. In numerous colors, the Gabbi Bag is becoming a necessary staple in many wardrobes. Lastly, the Eva Shoulder bag showcases a subtle look you can use to elevate your outfit. 
Pearl Jewelry
I have been loving the look of hoops with pearl drops. 
Pearls are perfect statements for the upcoming season, especially considering they have been making many appearances on recent runways. This is a great time to accessorize with pearls in any jewelry form. Revolve and Wolf and Badger are also great places to search for jewelry or look for that spring inspiration.

I love the Jackpot earring and its singular pearl drop on one hoop. The cherry is a fun design to make a statement in your attire. The Arielle Gold Huggies are similar to the pearl drops but have more of a classy and sophisticated look. The Nora Pearl Necklace is a great piece to layer or simply leave alone depending on what your specific look calls for. 
Sunglasses
Without a doubt, a variety of sunglasses are a must-have. Especially with the sunnier season approaching, it's the ideal time to add to your collection. 
Sunglasses come in way too many shapes and styles- you name it. Seriously, it can be hard to narrow down the perfect pair. 

Small sunglasses have definitely made a strong appearance in the trending world, and we'll continue to see more of this look. Places like Le Specs, Ray Ban, and Lu Goldie are great stores to check out for inspiration!
The Ray-Ban Julie sunglasses have the perfect shape to complete a cool outfit. Similarly, the Tres Gauche sunglasses from Le Specs are also perfect with any type of outfit, whether it's laid back or sophisticated. The Sylvie sunglasses in Matcha from Lu Goldie show off a total vintage look. 
Hairpieces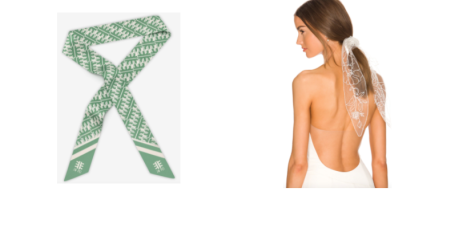 Hairpieces (like hair scarves) are elegant and pretty- very suitable for spring. Accessorizing using your hair isn't done enough, and I wish it was. Plus, it's the perfect way to tie your hair back and out of your face while still looking put together. Revolve carries a great selection of hairpieces. 
I don't think the FEI Faux Silk Twill Scarf is technically for your hair, but you can certainly make it work in many different styles. The Natura Hair Piece from Revolve can be used to elevate any elegant look.
Hair clips
Likewise, hair clips are useful and they accentuate each and every outfit. Especially because these have had a rise in popularity the past year, many stores are releasing unique patterns and shapes, making it hard not to splurge on many.  

The Casa Clara Alex Clip has a pretty blue and white marble that would go with any hair color. The Lovers and Friends Calla Hair Clip is a barrette with layered pearls that can help build a beachy look. I love the Papillion Claw Clip by Emi Jay as it takes the shape of a butterfly, immediately serving a very spring aesthetic. 
Phone cases
Unfortunately, our generation has practically made our phones a part of our outfit. That being said, it is better to make them at least look cute.. right? Many brands like Urban Outfitters, Casetify, and Bauble Bar are great places to look for stylish cases, but the recent trend I've seen on the rise is Urban Sophistication.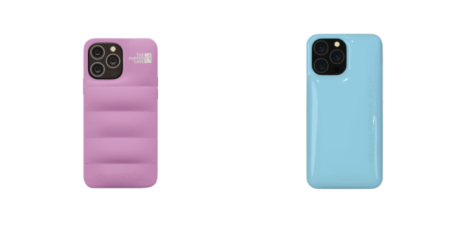 I'm not sure if I'm eager or hesitant to cave into the trend of The Puffer Case, but the style can certainly keep your outfit up to date and stylish. The Soap Case in Sky is more simple but can tie together and finish off any outfit.  Not to mention, both of these styles come in several colors also perfect for the spring season.