Varsity Dance Captain Battles Rare Heart Condition in Final Season
In December, senior Ava Douglass was preparing  for the Varsity Poms Christmas party when she received a phone call from her doctor that changed the course of her life.
The call was a follow up for the Cardiac MRI she had received earlier that month, confirming her diagnosis with PAPVR (partial anomalous pulmonary venous return). Typical of Douglass, she went on with the Christmas party like nothing had happened, staying positive so her team could still enjoy the night that was planned. 
"The news was very abrupt and unexpected so it didn't necessarily feel real,"  Douglass said. "I tried to focus on the night ahead and block it out for a while because I knew all the girls have been waiting for this night that is full of many fun team traditions, and I didn't want to bring anyone else down with the news."
PAPVR is a congenital heart defect that is often hard to diagnose. In short, the condition causes the lung blood vessels to attach to the wrong place in the heart, and the right side of the heart to be enlarged. 
Despite the condition being present since birth, Douglass didn't notice any abnormal heartbeats until middle school.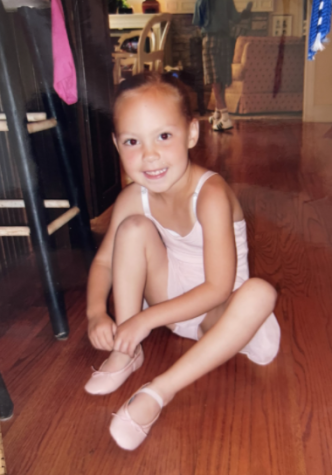 "I was the kid who played every sport growing up. I never turned down the chance to run around the park, soccer field, or twirl around in the dance studio," Douglass said.  "It wasn't until around the age of 14 that things took a halt, and we noticed my first irregular heartbeat."
Because Douglass was such an active child, she didn't think much of her symptoms. For years she went on exercising and dancing like any other kid. 
"I believed that the pain in my chest I was feeling was what everyone endured. I believed that the fatigue, dizziness, difficulty catching my breath, and feeling as though the walls cave in after even just the simplest exercises were normal," she said.
Douglass visited her first cardiologist around the age of 17 after a few years of experiencing episodes of getting light headed and passing out. Doctors discovered that her heart rate was around 50 beats per minute; a child of her age should have a heart rate that ranges from 60-100. 
Even though she had been struggling with her symptoms for several years, her diagnosis in December felt surreal. 
"I was warned of eventual symptoms and side effects and even surgery, but the news didn't feel real to me because it took the doctors a while to discover what it actually was," Douglass said. 
After receiving the news of her condition, Douglass faced the mental challenge of seeing herself as the same strong athlete she was before her diagnosis. 
"And while I question, why me? Why do I have to do this? I know I was given this heart for a reason, I know I am strong enough, athletic enough, and have the heart to take this on," she said. 
Despite the physical challenges and mental blocks, at the time there were less than 40 days left until the UDA National Dance Team Championship, and Douglass was determined to finish her senior season.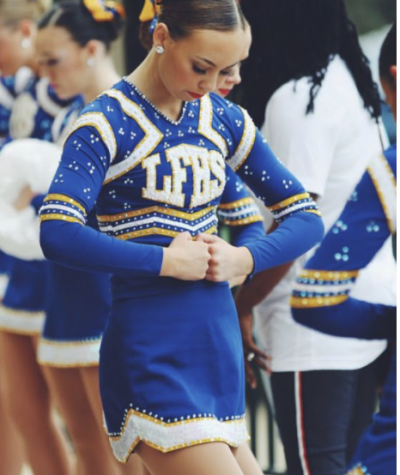 Douglass was welcomed onto the Varsity team as a freshman back in 2018, and has competed at two national competitions, missing the 2021 championship due to Illinois COVID  restrictions.
After three years of dedication to the team, she was named captain this past summer. A large part of her drive to continue dancing came from the idol role she plays for many of her teammates. 
"As captain I strive to keep everyone positive while recognizing the battles everyone is facing. We all face bumps in the roads and this just happens to be mine," Douglass said. "I try my best to set an example of pushing through tough times because I know others may be experiencing their own struggles and battles."
Sophomore Rachel Silvers is one of 19 teammates who look up to Douglass's perseverance and determination before and after her diagnosis. 
"She has the strongest work ethic I've ever seen in anyone," Silvers said. "She's so strong and I personally strive to be like her everyday." 
Doctors told Douglass and her family that heart repair is recommended as soon as possible. She participated in Nationals this week, but will receive open heart surgery in April at Mayo Clinic, in Rochester, MN. 
With the surgery this spring, she is missing four weeks of her final semester in high school, but she is determined to recover in time for her senior Prom in May and graduation in early June. 
Douglass committed to University of Wisconsin-Madison this past week. She is planning to attend next fall, fully recovered from her surgery and the challenges she faced this year.