Girls Varsity Cheer Heads to State for the First Time in Over 20 years
For the first time in more than 20 years, the Girls Varsity Cheer team is headed to State. Working through a long year of summer training, football games, practices nonstop, competitions, and now State, the end to their season is in sight.
With half of the roster being underclassmen, this year's team has brought in a ton of impressive talent.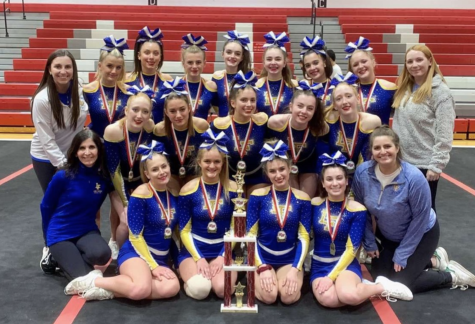 "The motivation and drive this team has is very powerful and has paid off as we are off to state," Senior Captain Katie Gildersleeve said. 
The tournament is taking place this Friday and Saturday in Bloomington, IL. 
This past Saturday, the team competed in the Sectionals tournament in Rolling Meadows and placed third overall. Those who placed in the top earned their spot to compete in State. 
This year, in comparison to previous seasons, the team has grown in size and has brought in a ton of fresh talent, specifically higher-level tumbling, and stunts.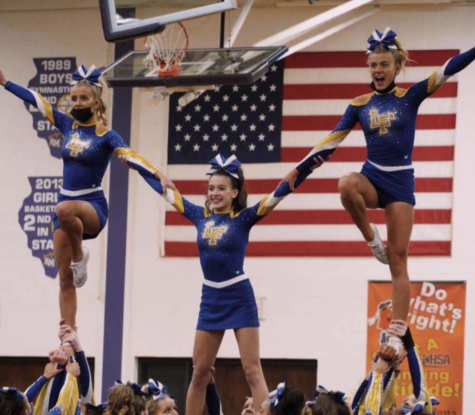 "I'm very proud of our team. Over the course of this season, the cheer team became a powerhouse, continuously pushing ourselves beyond our limits," Gildersleeve said.
On Thursday after school, LFHS organized a clap out to give the team a proper send-off. The commons were filled with students cheering on the girls as they walked through the hall to leave for the competition. Pulling out all the stops, the band was playing and teachers even held flags to show everyone's support for the cheer team.