TFS Recommends with Edward Torosian
Each week writers share their current obsessions. This week features Sports Editor Edward Torosian.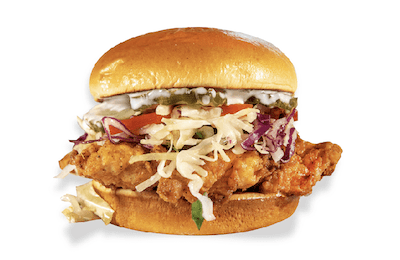 Meatheads chicken sandwich
I spent much of my life living in the dark. I went to Meatheads once in a while, ordered some sort of cheeseburger, and paid for it for the rest of the night and even into the next day. However, I recently realized that there's so much more to life. The Meatheads chicken sandwich comes with ranch, pickles, coleslaw, and seasonings, and let's just say it has turned my life upside down.
Baby Keem
You can't call yourself a fan of music if you don't like Baby Keem. 
Alright, maybe not quite, but he's really good. I first started listening to him partially as a joke: I had never heard of him and he was getting features from some huge names (Travis Scott, Kendrick Lamar). I soon discovered that he's Kendrick Lamar's cousin, and when he dropped his album The Melodic Blue, I was hooked.
Some of his best songs are family ties (with Kendrick Lamar), range brothers (also with Kendrick), and cocoa (with Don Toliver). You can also slow it down with issues, scars, and lost souls. If you don't like a song of his, just wait, as there will probably be multiple beat switches.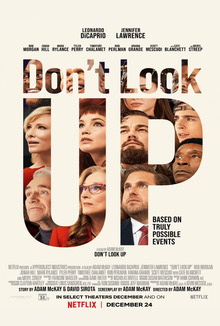 Don't look up
Think of an actor or actress right now. Unless you're thinking of The Rock (which is a very likely possibility), whoever you thought of is probably in this movie. Leonardo DiCaprio, Meryl Streep, Jennifer Lawrence, Timothee Chalamet, Jonah Hill, Chris Evans, and even Kid Cudi and Ariana Grande appear in Don't Look Up. The main plot involves a deadly meteor hitting Earth, and I would explain more, but if Ariana Grande and Kid Cudi can't get you to watch a movie, I pity you.
Happier Than Ever, by Billie Eilish
Quick disclaimer: I am not a Billie Eilish fan. I've never really enjoyed her music. When I watched her perform on Saturday Night Live, I thought I was listening to another boring song in which she just kinda talks over a minimalist piano beat. For the first few minutes, I was right. However, I was jolted awake when the song picked up out of nowhere. I was so energized I almost got up and punched a wall as Eilish jumped around on the screen in front of me. Now whenever I listen to the song, I skip forward 2:45 and enjoy the last two minutes or so.