Art School Applications Pose Their Own Challenges
Great art takes time. Time to plan it, to sketch it, to create it, to perfect it. Each and every work of art, piece of film, and theatrical performance represents hours upon hours of hard work from dedicated individuals. 
Now imagine condensing every piece, every creation, and an entire artistic journey into a single application that may decide your future.
The process for applying to a program or college for fine arts, including visual arts, film, and theater, is a long and arduous one, and it all starts with making a portfolio.
The portfolio, a compilation of a student's pieces to show one's art style and technical mastery, is a requirement for virtually all art schools, and is a huge component in an application.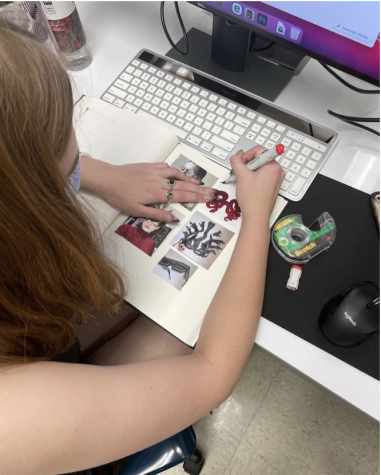 "On average, it was around 15 pieces per portfolio," said senior Abigale Lawrence, who is looking to study illustration."Different colleges will have different applications, different portfolio requirements, so your portfolio is going to be different for every single college."
Portfolio differences between colleges is largely due to the broad range of requirements in their applications. This leads to artists needing upwards of fifteen pieces, and often takes years to fully assemble.
Range is also important, as colleges want to see a diversity of mediums and art forms. Even capturing the art is a component.  The pieces can have no smudges, must be sharp, clear pictures with good lighting, and be high quality overall.
There are also 'portfolio reviews' in which colleges will have a chance to look at prospective students' art and make comments.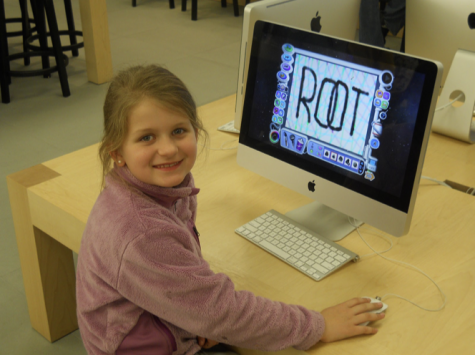 "You can talk with admissions staff to see if they like your work, and what you can change with your portfolio," senior Ruby Stockton, who hopes to study graphic design and marketing, said.
Lawrence recalls doing "lots and lots of portfolio reviews" as well. "Those are super helpful. Also super stressful," they said.
Portfolios for film are a little different – they require around a five-minute 'highlight reel' of the applicant's top two or three pieces.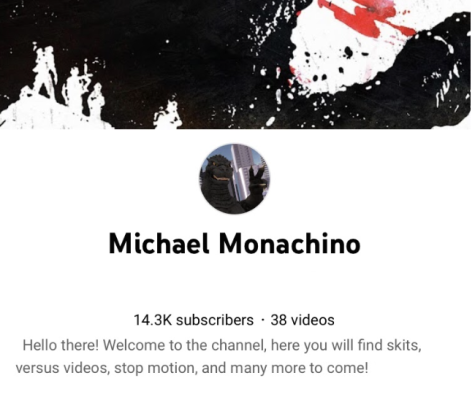 Senior Michael Monachino, an active New Media member looking to study film, gathered most of his materials from his personal videos.
"I'm using a movie I've made for my YouTube channel. I've also made some films in virtual reality, and I'll use some school footage," he said.
For other fine arts majors, namely theater, there isn't even a true portfolio. Theater applications start with something called pre-screens: a list of required videos, showcasing demonstrations of one's singing, acting, and dancing abilities.
For senior Amelia Myers, who is applying for a musical theater major, the process started even before that, with a class that prepped her not even for the actual auditions, but for the pre-screens alone.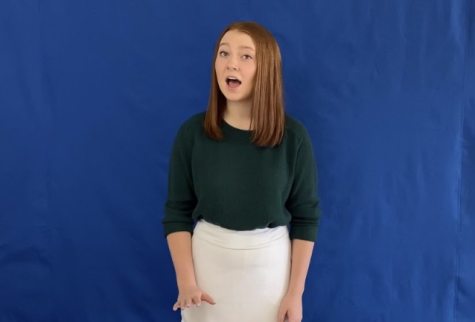 She added that it was "so helpful in getting prepared for audition season and submitting my prescreens. I was also able to get advice from people in the class, and from others who had already graduated."
Still, Myers's journey is far from over. "Now that I'm hearing back, I've been scheduling auditions, going on auditions, submitting more material to them, whatever they want to see from me," she said. She doesn't plan on receiving actual acceptance letters until March.
Another hurdle to overcome is the fact that there are many ways to get a visual arts education. You can go to an arts-only school or conservatory, attend an arts school within a university, or simply major in a fine art. This decision is especially difficult for students who have multiple interests. As is the case for Stockton, who is considering both art and marketing.
Then, of course, there are the essays.
They are often fairly similar to the traditional essays, but some are a bit more outside-the-box. "The supplemental essay topics are very broad, and I think that's what they want. One of mine asked 'What is design to you?'" Stockton said.  She believes this is to prove your passion for your intended field of study.
"There were definitely a lot of them," Lawrence said. "Personally I found it a little more difficult because most of them are about your artist process, which can be very personal and hard to describe."
Myers, on the other hand, recalls her essay prompts as being a bit lighter. "There was a topic about which movie I think would make the best musical. Fun stuff that gives them a window as to who I am as a person. They just want to get to know who you are as a person, and see if you'll be a valued member of their community," she said.
Extracurriculars and class choices also played a role in the application process. 
"I definitely prioritized art classes, especially in junior and senior year. I had to ditch a few non-art classes that I wanted to take," Lawrence said.
Myers has also been doing theater extensively throughout her high school career, and even well before then. She has taken all three theater classes offered, and participates in the plays and musicals every chance she gets.
However, there are also other paths.
"I didn't take a design graphic class after freshman year," Stockton said. "I kind of just taught myself everything that I needed to know."
Instead, she "created opportunities for myself with design." She remained involved in non-digital art-related activities, like theater and Talent Show, where she used her skills to design shirts, posters, and more.
However, the consensus among all of them is that, as long as a student is passionate, they don't need to have taken every class possible, or participated in every activity possible, to go to a fine arts school.
"I don't think they're looking for anything specific," Monachino said. "They just want to see that you've used your time well regarding your interest."
Lawrence shares this belief. "For most schools, I don't really think it's super necessary to have an AP art class or to be in a bunch of other art classes. I'm sure it helps somewhat, but I've seen a lot of people get into colleges without them," they said.
In general, there seems to be one thing that the schools are looking for in arts applicants – passion.
"I love making stories with all my heart," Monachino said. "Being a director is my dream job, because I want to create stuff for the world to enjoy."
Though the art school application process is challenging, most applicants consider enduring those unique challenges to be worthwhile. "While it's definitely a difficult process, I would still really encourage anyone who's passionate about it to try. It's tough, and it's a really long process, but the payoff at the end is so worth it," Myers said.