What is International Human Rights Day?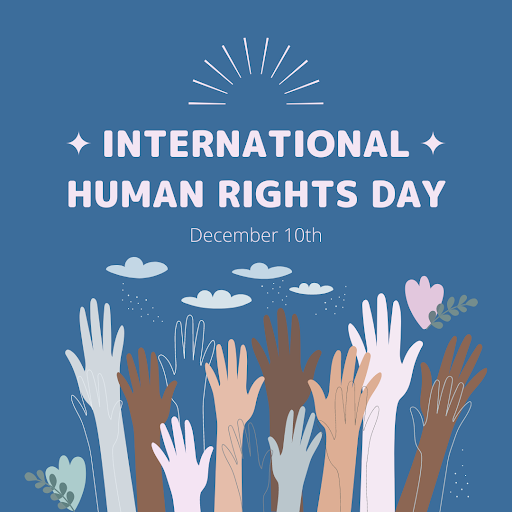 International Human Rights Day is this Friday, but shockingly it's an event that most people have never heard of. So let's break down what it is and how it started.
International Human Rights Day is celebrated every year on Dec. 10, commemorating the day on which the UN General Assembly adopted the Universal Declaration of Human Rights (UDHR). 
The UDHR was the first legal document that called for the universal protection of fundamental human rights. It was drafted in 1948 by the UN Commission on Human Rights which was chaired by Eleanor Roosevelt. 
Although the day commemorates the adoption of an important document, it 
also provides a chance to recognize the progression of the human rights movement.
"A major goal of this day is to spread more awareness of human rights crises and issues that most aren't aware of," said Human Rights Club President Alia Attar. "It's a day to reflect on how human rights have evolved politically, socially, and how it impacts our daily lives." 
Additionally, each year the UN selects a theme for International Human Rights Day to make the day more special. This year's theme is "Equality – reducing inequalities, advancing human rights."  
There are many ways to participate in this day, whether that means learning about different human rights issues in the modern world or getting involved with local organizations that aim to support and protect human rights causes.
"Our club recently had a fundraiser at the Mustard Seed, a non-profit, fair trade shop which pays artisans creating goods a fair wage," said Attar. "It's all ethical, and supports people of under-represented countries who do not have access to opportunities to make a sustainable living."