The NFL's impact on sports betting in Illinois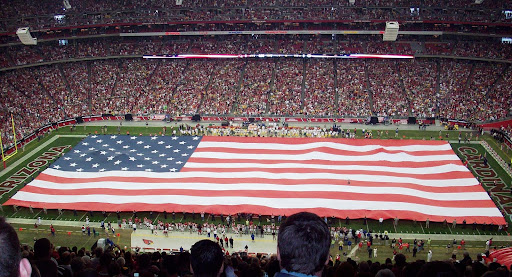 This past Thursday, the NFL released its first statement on being safe and responsible during sports betting in the Cowboys vs. Saints primetime game. 
In the ad, the NFL states: "Set your limits, stick to them", "Track your bets" and "Only bet what you can afford". This is the first of many statements that will occur during the broadcast of games throughout the rest of the 2021-2022 season. 
The reason for this PSA is clear: sports betting has grown tremendously in popularity this past year, especially in Illinois. For this reason, the risks of sports betting have become more and more widespread among fans. 
The Rise of Sports Betting
A New Jersey Supreme Court hearing was passed back in May 2018. This hearing allowed for New Jersey to legalize sports betting. Once this hearing went through, multiple states, including New York, were eager to change their laws on sports betting. Illinois legalized sports betting in March of 2020, allowing those 21 and older to bet. As of now, at least 23 states have deemed sports betting legal. 
Online sports betting has also gained popularity because of this change. While some states exclusively legalize in-person betting, Illinois has legalized in-person and online sports betting.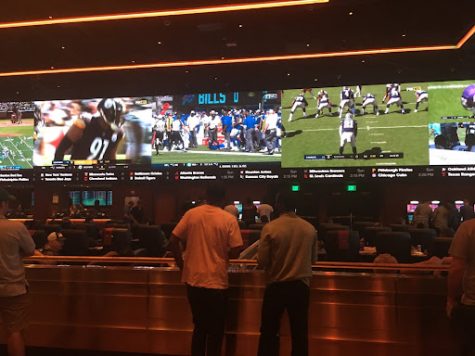 Some people believe that online is more dangerous than in-person betting because the ability to bet money is always with you on your phone. When someone thinks about wanting to bet on a game, they are just a few clicks away from doing so. 
In many cases, this causes increased risk during online sports betting. 
The Impact of the NFL
The NFL specifically, has had one of the positive impacts on sports betting recently, in part because it is the most popularly watched sport in America. The American Gaming Association estimates that at least 45 million Americans gamble within the sport. 
Also, according to estimates from PlayUSA, there will be over 20 billion dollars bet on football during the 2021 NFL and college football seasons. This amount is almost triple what it was just last year. 
Fanduel and DraftKings are by far the most popular online sportsbooks, with Fanduel having nearly double the market share of DraftKings, according to VIXIO. 
In the past, the NFL has tried avoiding the betting market within their sport, however, this year marks a change. This NFL season is the first in which commercials for sportsbooks will air during games. These advertisements have likely been a factor in the increased popularity of sports betting this season. Along with commercials, programs such as FOX and ESPN have included game spreads in their TV broadcast of games and their respective apps and websites.
With this in mind, sports fans, young and old alike, are much more exposed and likely to participate in sports betting. This creates a conflict where gambling problems within sports may become even more prevalent in the coming years. 
Combatting these concerns, the NFL, with its new sports betting perspective, started a responsible betting public awareness campaign in October. The campaign includes an over six million, three-year partnership with the National Council on Problem Gambling (NCPG).
The initiative plans to develop a "responsible play" website and promote responsible play throughout the league's media. 
"It's massive," Keith Whyte, Executive Director of the NCPG told ESPN writer David Purdum. "It's going to really help us help more people."
These changes in the NFL's stance on sports betting, along with the legalization of sports betting in Illinois back in March of 2020, have led to a massive increase in sports betting revenue. 
Sports Betting in Illinois
This past October, Illinois sportsbooks reached a record of over $840 million in bets, according to PlayIllinois. This amount was the most monthly amount in Illinois since sports betting became legal in the state and the eighth-most all-time of all states. 
The NFL's popularity and marketing of sports betting are important factors in this change. Still, Illinois may continue to see improvements and rises in its bets in the coming months.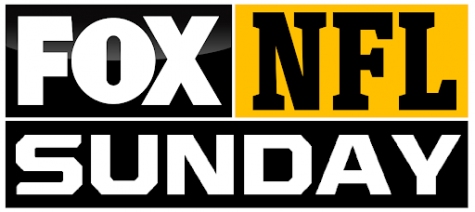 Illinois currently mandates in-person sign-ups for online betting sites and apps, however, this requirement may soon be removed. If this happens, even more people will begin sports betting in Illinois since it is as easy as it has ever been.
The Illinois sports betting industry has grown an unbelievable amount in the past year. Increased sportsbook marketing in the NFL and a recent surge in Illinois betting have led to significant changes. 
Now more than ever, it is essential to remain safe when betting and be responsible with your money.