A Guide to Winter Skincare
I already have dry skin year-round, and the Chicago winter air only makes it worse. Cold temperatures and low humidity draws moisture away from the skin and exacerbates my keratosis pilaris, as well as other conditions such as eczema or psoriasis. 
I've found products with hydrating, soothing ingredients to help me combat the harsh environmental conditions, and I think you should try them out. 
Hyaluronic acid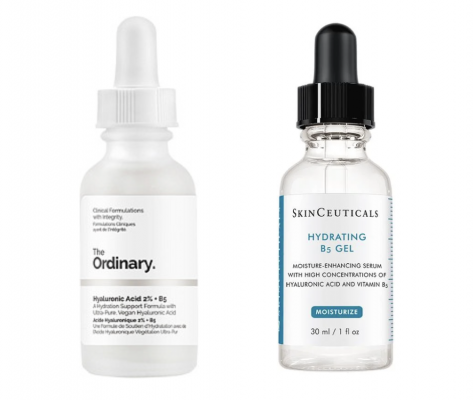 My holy grail, my ride-or-die, my absolute staple. If hyaluronic acid had a phone number, I'd use it as my emergency contact. 
Holding up to a thousand times its weight in water, hyaluronic acid attracts moisture from the environment to the surface of your skin. It reduces fine lines, improves elasticity and plumpness, and even brightens complexions. 
I like to apply a hyaluronic acid serum after I cleanse and before I moisturize. It's so effective that I only need two to three drops at a time. 
To achieve a natural, glow-from-within look, I mix drops of HA with my sheer liquid foundation. I know it sounds weird, but it's made me look less cakey in the winter. 
Since incorporating HA into my routine, my skin appears noticeably hydrated, and my KP is almost completely cleared. I've tried both the SkinCeuticals' Hydrating B5 Gel and the Ordinary's Hylauronic Acid 2% + B5; they sell for very different prices, but produce the same results. 
Rosehip oil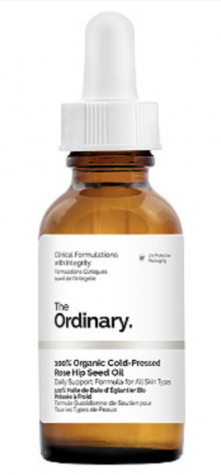 While HA is a great hydrating ingredient, it's a good idea to follow up with a soothing oil, such as rosehip oil. Rose-hip oil locks in all the moisture your HA serum worked hard to get. 
Essential oils, such as eucalyptus oil, are highly concentrated and can cause long-term irritation. Rosehip oil, however, is gentler, and known for its anti-aging and moisturizing properties.  
I like to apply a few drops of The Ordinary's 100% Organic Cold-Pressed Rose Hip Seed Oil at the end of my night routine, using my Gua Sha face-sculptor to really work it in. In the morning, I wake up to supple skin. 
If you have acne-prone skin, I recommend talking to your dermatologist or esthetician before use. Oils are more suitable for dry and normal skin, as they can clog pores and contribute to excess sebum production. 
SPF
Wait, who needs sunscreen in the winter right? There's like, no sun? Wrong. The ozone layer is actually thinner in the winter, making your skin extra vulnerable to sun exposure. 
If there's only one skin product you use, let it be sunscreen. Just an SPF of 15 reduces your chances of developing melanoma by 50% and squamous cell carcinoma by 40%.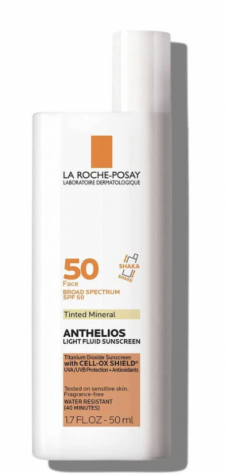 In addition to skin cancer prevention, SPF also protects you against sunburn, hyperpigmentation, dryness, and wrinkles: all issues exacerbated by sun. 
SPF is necessary to any morning skin routine, regardless of your skin concerns, year-round. 
Before I found the La Roche-Posay's Anthelios Mineral Tinted Sunscreen For Face SPF 50, I struggled to find a sunscreen that didn't leave me with a white-cast, as I have olive-toned skin. 
It's thin, liquid consistency allows it to absorb into my skin with ease, and it even has "mattifying" effects for those with oily skin. 
Although these products have worked for me, they may not for you. Everybody has different skin, and it's always best to consult a professional before trying any new facial products.