Teacher and coach Leah Pranke overcomes a life-altering injury
Biology teacher and volleyball coach Leah Pranke reflects on her experience overcoming an injury that deterred her entire routine
Injuries are tough for anyone, but for LFHS biology teacher and volleyball coach Leah Pranke, it caused major lifestyle changes.
This summer, Mrs. Pranke took a volunteer trip to Nicaragua to teach English and complete environmental work. She was encouraged to take lessons from the locals during free time, and Pranke chose surf lessons. However, on her first time out, things took a turn for the worse.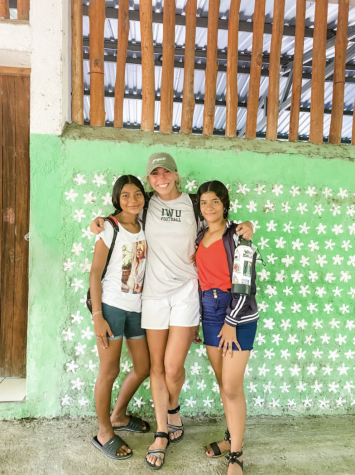 "I dislocated my shoulder four times," she said. "I had a bone fracture in my left shoulder, a torn bicep tendon, and a torn labrum."
At first, she was in denial about the extent of her injury. 
"I got home Sunday, and I came to volleyball camp on Monday, and Jen, the trainer, found me in a sling. She told me that I had to go to the doctor," Pranke said. 
She anticipated a quick trip to the doctor, but instead found herself getting an MRI. Once her results came, the doctor insisted that she get immediate surgery. 
Pranke has had surgery two times before, so she was basically a pro. Even so, she knew the hardest part would be the recovery. 
Returning to any job after a surgery is very hard, but if you don't take the proper rest time then it gets even more brutal. Pranke returned to work three weeks after getting the shoulder surgery, which seems long, but nearly every other case has required a leave of four months at least. 
This ultimately stagnated her recovery and her ability to proceed with her job and coaching requirements.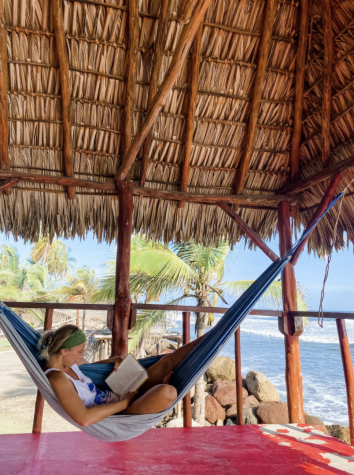 "To a lot of people's surprise, teaching is a very physically demanding job. You are on your feet 24/7, constantly moving, helping kids," Pranke said. 
Being injured and having to teach for seven hours a day is a challenge within itself, but going to volleyball practice for two hours after school adds a whole new level of stress.
As an athlete, Pranke had a hard time leaving her competitive mindset behind. 
"It's the mental part of stopping yourself.  I remember one day I was doing down balls and I was in that big sling," she said. "The next day, I was like 'Why am I doing this to myself?' What am I doing, I'm not supposed to be doing this.'"
While she went into the volleyball season feeling weary about her injury, one game in particular pushed her over the edge; she needed to prioritize her recovery. 
"The deciding factor for me was our game against Carmel," she said. "I'd had a really hard day; I was in a lot of pain. I got on the bus and it was a 30 minute bus ride—it was so hot too. It was a terrible bus ride, and I wanted to throw up that entire bus ride."
"At that point, I was like 'when is my body and my healing going to come first?' I think that was when I physically could not do it anymore. That's when I knew."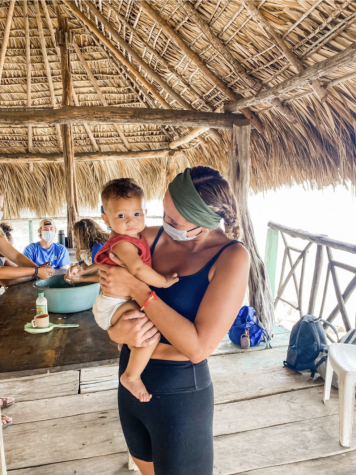 After that game, she knew that a break from coaching would be best for her overall health. However, she decided that if she was taking a break from coaching and truly recover she would need to take a break from her normal routine as well. She spent three weeks in intense physical recovery and did not go to school. She said, "It made a world of a difference."
"I am so grateful for everyone that encouraged me to do take a break, and honestly people were encouraging me to rest from the day I first walked into this building. So, I really think it's important for us, and I think COVID has allowed a lot of people to slow down and actually listen to their body," Pranke said. "If your body is saying something, listen to it."