COP26 fails to meet expectations of climate activists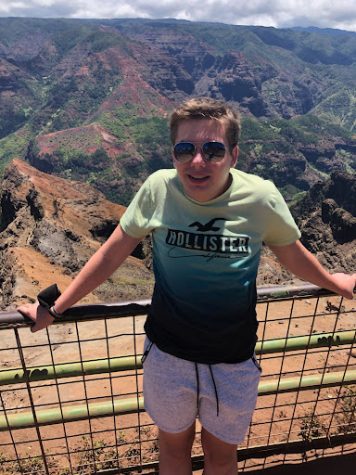 I attended the yearly United Nations Climate Change conference, otherwise known as COP earlier this year, as a youth climate and environmental activist. I witnessed the hands-on action that many governments worldwide were doing to mitigate the threat of climate change. 
The 26th edition of the Conference of Parties, otherwise known as COP26, took place this year in Glasgow, Scotland. COP is a yearly conference that involves all 197 United Nations member countries to build the framework for and establish policies to combat the major issue of Climate Change.
The papers of the Glasgow climate accord were published Nov. 13, a day after the conference ended. There were some incredible agreements that were included in this 8-page accord. These included the fulfillment of the $100 billion dollar deal towards the Climate Finance Delivery plan by 2025, requiring governments attempt to have a certain percentage of their energy sources come from renewable energy, and the massive reforestation movement to redevelop lost nature from human actions.
However, besides the few admirable agreements, the world governments really only talked of goals and how to achieve them; they never actually set a plan. It didn't approach the goals and explicit works to get our world to remain below the 1.5ºC temperature increase or else suffer irreversible changes from climate change. Instead, we are at risk to have a 2.4ºC increase in global temperatures, which will cause sea levels to rise exponentially each year.
As we progress towards more economic and environmental damage because of our own destructive human actions for a short-term profit, finding solutions is increasingly important. Even today we see the dissatisfaction of addressing climate change as countries such as Saudi Arabia, Japan, and Australia were revealed to be lobbying against the Intergovernmental Panel on Climate Change so that they could reduce the amount of industrial and greenhouse gas pollution that would be limited by climate protection laws passed in international bodies such as the United Nations. 
Over the two weeks that COP26 took place, it was evident that many countries from the Western world, especially the United States, were not acknowledging the seriousness of climate change.
Overall, COP26 was not up to my expectations, nor was it even remotely close to what was needed to fully address climate change in its entirety. Future generations, including my generation, will have to suffer the direct and destructive effects of climate change caused events such as changes in freshwater resources, degradation of infrastructure systems that fulfill our basic human needs, increase in global temperatures, and increase in natural disasters and their overall intensity to affected areas. 
Time and time again, the political leaders of the world countries have failed to address the issues regarding climate change.
As we continue down the path towards the overall due date to reverse our actions by 2030, we need to call on policymakers to pass the legislation necessary to address the issue of climate change. We, as a young generation of people directly affected by climate change, need to step up and educate ourselves about climate change and use our voices for good.