The Golden State Warriors Are Back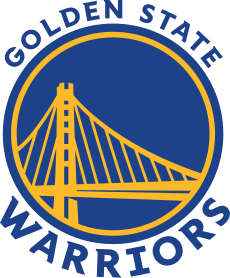 After the Golden State Warriors lost one of the greatest 3-pt shooters of all time in the 2019 NBA Finals due to a torn achilles, Klay Thompson, and not making the first round of the 2020 NBA playoffs, the Golden State Warriors have made it a priority to become a NBA playoff final contender again this season. 
Stephen Curry, who has been leading the Golden State Warriors to back-to-back wins, has been averaging 28.4 points per game and is currently leading the NBA. Curry has been on fire this season, with the most three pointers made so far with 86. 
The many new additions to the roster have paid off for the Warriors, currently holding the best record in the NBA at 15-2. Last season, their record was 39-33. Golden State brought back Andre Iguodala this year, the 2015 Finals MVP. 
The current starting five for the Warriors consists of Stephen Curry at PG, Jordan Poole running SG, Andrew Wiggins playing SF, Draymond Green at PF, and Kevon Looney at center; however, they make changes every game, so it varies. 
For many analysts and sports journalists, they are favored to win the 2021-22 NBA finals, especially after Klay Thompson has been cleared to return later on this season.  The Warriors also have new and young talents like Jordan Poole and Gary Payton II, who has been a fan favorite ever since he got on the court with his high vertical and flashy dunks. 
Will the Warriors be able to continue their hot streak that they have been in, or are they going to cool off? The Warriors face off against the Philadelphia 76ers tomorrow; will they be able to display their talent or will they come up short?