Song Of The Week
Hi, I'm Vivi and I'm back for round 2 of Song Of The Week, a weekly column I started in an attempt to solve an ongoing problem almost everyone faces-a shortage of good songs. No one likes listening to the same songs over and over, it's too easy to become tired of them. This week, I'm absolutely loving Telepatía by Kali Uchis.
The title should tell you this song isn't fully in english. If you don't speak spanish, you're probably thinking "Really? I would rather listen to a song I can fully understand" to which I state my unpopular opinion: everyone should be open to songs in unfamiliar languages. Loving the Spanish language myself, I have always listened to music in other languages, even in languages I don't speak. Telepatía is sung in both English and Spanish, so it's a great starter.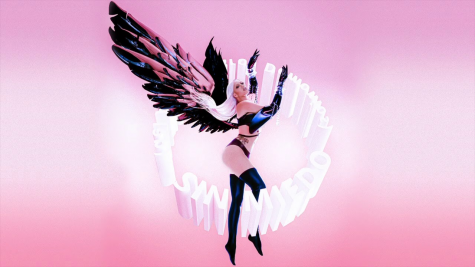 Telepatía is a leading track on Kali Uchis' album Sin Miedo, which she released in 2020 two years after her smash hit Isolation in 2018. In this album she embraces her Colombian culture with soft, techno-feeling music layered on top of hispanic stylization. Telepatía shows this strongly, starting out with heavy bass under light and soft synth chords. A simple drum beat keeps the tune steady, letting Kali's smooth voice take the lead. 
The beginning lyrics, sung in Spanish, basically translate to "Who would have thought, we can be in love telepathically? The moon is full, my bed is empty." which I interpret as one side of a long-distance relationship. Awww. 
Then, the chorus begins in English. "You know I'm just a flight away, if you wanted you could take a private plane." This particular part of the song got a lot of attention on TikTok, which is part of the reason it took the number one spot on the Billboard's US Hot Latin Songs chart.
This song makes me want to get up and dance, so I tend to listen to it while hanging out with friends or when I need a pick-me-up. Give it a listen and let me know what you think!