TFS Recommends with Sarah Patel
Each week writers share their current obsessions. This week features Editor-in-Chief Sarah Patel.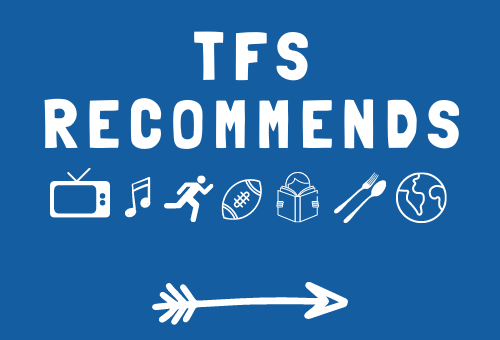 Sarah Patel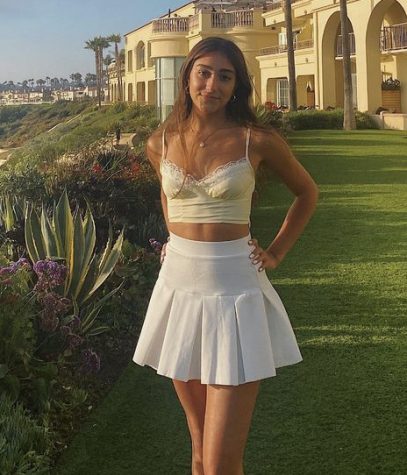 Gua Sha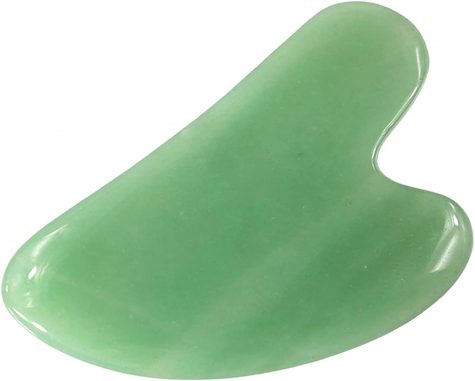 As a self-care fanatic, I'm always looking for ways to update my skincare routine. Last year, I saw a Gua Sha on my TikTok FYP for the first time. At first, I was skeptical of the alleged "face-sculpting" tools; however, after doing some research, I learned that Gua Shas have proven benefits for the skin. Gently massaging the outlines of your face with the tool increases blood flow and promotes lymph node drainage, making your skin appear healthy and slim. A traditional Chinese healing method, Gua Shas can be used to treat other bodily conditions, such as neck pain or even migraines. It helps me relax during my nightly routine, and I love pairing mine with my hyaluronic serum for added benefits.
Nicki Minaj Humor Compilations on YouTube 
Beyond being the Queen of Rap, Nicki Minaj has a great sense of humor. Though I'm not sure what led me to discover entire compilations on YouTube dedicated to her wit and sarcasm both on and off-stage, I reckon the algorithm used data from my Spotify (Nicki was, in fact, my #1 artist last year). Whenever I'm feeling down, I notice my index finger scrolling through my Notes app to find the page lovingly entitled "Nicki <3." It's filled with my favorite quotes, from concerts, award acceptance speeches, podcasts, and more. For example, on an Instagram livestream, when a fan asked her why said she was 5'2" in her hit song Whip It, Nicki said she only included it because it rhymed. "I ain't never been 5'2"," she said. "I went from 5'1" to 5'3"." Simply search "Nicki Minaj Humor" on YouTube if you're in the need of a good laugh.
Chicken Tikka Masala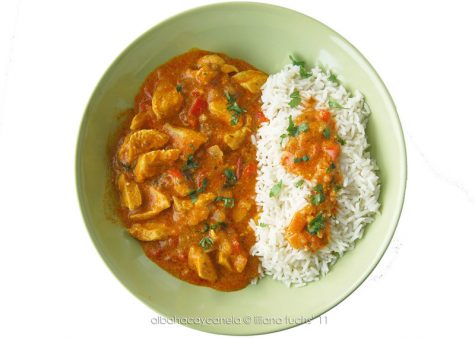 If you're new to Indian cuisine, I recommend you start out with Chicken Tikka Masala. Born in Mumbai, my grandfather has introduced my family and I to this savory, authentic dish. Tender, boneless pieces of chicken are covered in a rich and creamy sauce. Traditional spices like turmeric, curry, and cumin add to the multidimensional flavor of the tomato-curry sauce, which uses Greek yogurt as a base. Chicken tikka masala is typically served over white rice, but I also love to dip naan in the sauce. If you're concerned about spice at a restaurant (I suggest Marigold Maison in Libertyville), you can ask your waiter to make it mild. 
The "Forest – Your Focus Motivation" App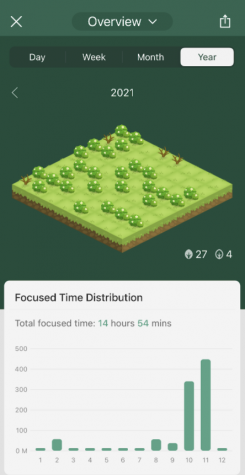 My phone is a significant distraction as I try to do my homework or study for tests. The second I come across a problem I can't solve or a sentence I don't know how to write, I reach for my phone and aimlessly scroll through TikTok. In Forest, you select a designated time you would like to stay focused. When you start, you plant a tree. If you exit the app for any reason, the tree withers. It's honestly really sad. Who wants to kill a sweet baby tree? If you make it through the whole session without going on your phone, you earn coins and a tree is planted in your forest. So far this year, my forest has 30 trees, representing almost 15 hours of productivity. Plus, there's an opportunity to have a positive environmental impact. Forest has a section where you can collaborate with other users and plant real trees thanks to the Trees for the Future foundation.
Dazzle Dry Nail Polish
I love to get my nails done, but I find that if I leave regular polish on for too long, my nails get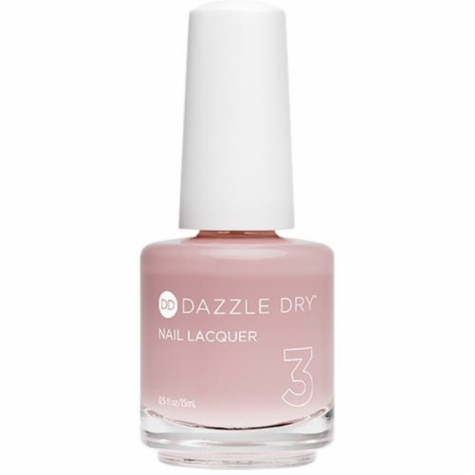 dry and crack underneath. One of the technicians at Prismatic Nail in Lake Bluff recommended I try the Dazzle Dry nail polish. It comes in all sorts of fun colors, and it never leaves my nails looking fragile. Its formulated with non-toxic, natural ingredients that work to strengthen and protect the natural nail. It's non-yellowing, dries super quickly, and lasts forever. Believe it or not, but my nails have never chipped with Dazzle Dry. I even prefer it over gel polish.