Red (Taylor's Version): "From the Vault" Songs, Ranked
On Friday, Taylor Swift released Red (Taylor's Version). On the same night, she broke the records for most-streamed album in a single day by a female on Spotify and for the most-streamed female in a day in the history of the platform.
With the goal of reclaiming ownership of her first six albums, Red (Taylor's Version) features re-recordings of every song from Red (2012) plus 10 "from the vault" songs, or, songs she decided against releasing with the original album.
This is Swift's second re-recording that she has released, following Fearless (Taylor's Version). 
My appreciation for Red as a whole has skyrocketed in the three months between the announcement of its re-recording and now. The album, clearly written in the midst of heartbreak, fully embodies Swift's lyrical genius.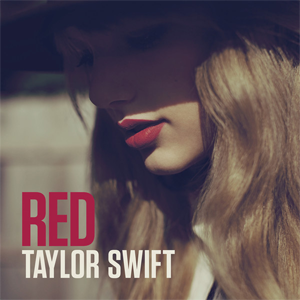 This re-recording highlights a clearly matured voice—with huge vocal improvement in songs such as "I Knew You Were Trouble"—while still holding onto the innocent heartbreak of the 22-year-old that wrote it. 
The production strays further away from the 2012 version than Fearless (Taylor's Version) did from its original, but in the best way. 
After much consideration, I have determined my ranking for 9 of the 10 vault songs. 
It is notable that I am not including the first vault song, "Ronan," in the ranking. Arguably the saddest song in her entire discography, "Ronan" is a truly devastating song in a different way than the rest of the album. Swift recounts the story of a 4-year-old boy that she knew who lost his battle to cancer.
"I remember the drive home / When the blind hope turned to crying and screaming "Why?" / Flowers pile up in the worst way, no one knows what to say / About a beautiful boy who died," Swift sings. I don't think it is a song that should be compared to her other songs or critiqued. 
Without further ado, Red (Taylor's Version) "From the Vault" Songs, ranked.
9. Babe
It hurts to put any song in the last place, but "Babe" just doesn't hold up to the other vault songs. 
My favorite part of the song is the very first verse. "What a shame / Didn't wanna be the one that got away, yeah / Big mistake, broke the sweetest promise / That you never should have made / I'm here on the kitchen floor / You call, but I won't hear it / You said no one else, how could you do this, babe?" Swift sings to preface a familiar theme of a failed relationship.
While a very catchy tune and a fun listen, "Babe" isn't one that I crave to turn on when I get into the car or put on my headphones.
8. Message in a Bottle
The first time I heard this song I thought it was so fun; it brought me so much serotonin. 'Message in a Bottle' definitely fits into the pop aspect of this album. This song may have single-handedly bridged the genre gap between 'Red' and '1989,' Swift's first officially "pop" album. 
"Cause you could be the one that I love / I could be the one that you dream of / A message in a bottle is all I can do / Standin' here, hopin' it gets to you / You could be the one that I keep, and I / I could be the reason you can't sleep at night / A message in a bottle is all I can do / Standin' here, hopin' it gets to you," Swift sings in the catchy chorus with a tune that doesn't fail to stick in my head. 
However, the electronic beats in the background can become a bit much after too many listens. Still, it is so fun in the right setting and is a great song to dance to.
7. The Very First Night
I am a firm believer that Taylor Swift's pop bangers get unnecessarily criticized and underrated—so, I hate contributing to this. That being said, 'The Very First Night,' takes 7th place. With a feel similar to "Message in a Bottle," I, again, might rank it higher if it were on '1989.' 
In "The Very First Night," Swift reminisces on the beginning of a relationship that didn't last.
"I wish I could fly / I'd pick you up and we'd go back in time / I'd write this in the sky / I miss you like it was the very first night," Swift sings in the chorus.
More peppy than the majority of songs on this album of heartbreak, it adds a much needed dance break to the vault songs.
6. Run (feat. Ed Sheeran)
After my initial listen, this song was much lower in my ranking. However, listening to it again made me realize how melodically beautiful the song is. 
"Run" depicts a couple fantasizing about running away together. 
"And run, like you'd run from the law / Darling, let's run / Run from it all / We can go where our eyes can take us / Go where no one else is, run," the chorus says. 
Fittingly, this song is the musical embodiment of a calm, freeing late-night drive. 
I love that Ed Sheeran is featured on this song. Their voices have always sounded amazing together, but Swift's matured voice makes their duets that much better. Being the first song that Swift and Sheeran wrote together, I am so glad it finally was released. 
5. I Bet You Think About Me (feat. Chris Stapleton)
I'll admit, I'm not the biggest fan of country—except when it comes to Taylor Swift. While Red is technically still a country album, it truly marks the beginning of her shift from country to pop. "I Bet You Think About Me" takes us back to Swift's deep country roots (in a good way), with a sound that could almost fit on Fearless. 
Lyrically, the highlight of this song is the outro: "I bet you think about me at your house with your organic shoes and your million dollar couch / I bet you think about me when you say 'Oh my god, she's insane, she wrote a song about me' / I bet you think about me," she sings. I laugh every time I hear it. It's too good. 
Swift's and Stapleton's voices complement each other very well, and I think the duet makes the song that much better.
4. Better Man
"Better Man" is another song that I did not expect to like as much due to its extremely country feel. However, it continues to prove me wrong with every listen. 
'I Bet You Think About Me' was a strong contender for the 4th place spot. 
What pushes 'Better Man' over the edge for me is the second pre-chorus: "But your jealousy, oh, I can hear it now / Talking down to me like I'd always be around / Push my love away like it was some kind of loaded gun / Oh, you never thought I'd run."
The emotion you can hear in Swift's voice makes you want to sing and cry right along with her. 
3. Forever Winter
I am disappointed that I haven't seen as many people talking about this song. 
Speculated to be about her younger brother, "Forever Winter" touches on ideas of mental health, suicide, and addiction. While the tune doesn't necessarily scream "heartbreaking," the lyrics tell a different story. 
"If I was standing there in your apartment /  I'd take that bomb in your head and disarm it / I'd say I love you even at your darkest and / Please don't go," Swift sings. 
Similar to "Run," my love for "Forever Winter" increased dramatically after my first listen. While I sing along to the uptempo song, I feel a pit in my stomach as Swift is able to illustrate what it feels like to watch someone you care about struggle.
The lines "Too young to know it gets better / I'll be summer sun for you forever," have been stuck in my head since I first heard the song on Friday. Not only do the lyrics hit an emotional nerve, but the delivery of them is perfect.
2. Nothing New (feat. Phoebe Bridgers)
I am still emotionally recovering from this one. If you know me at all, you know I am simultaneously the biggest Taylor Swift fan and Phoebe Bridgers fan. With Taylor and Phoebe taking the 1st and 2nd place, respectively, for my all-time-most-listened-to-artists according to Spotify Stats, this collab is everything I could have hoped for and more. 
'Nothing New' is about aging and being fearful of losing what you have. Who better to sing a song about growing up than my favorite childhood artist and my favorite artist now? I immediately burst into tears hearing Phoebe's voice begin the second verse. 
"How long will it be cute / All this cryin' in my room / Whеn you can't blame it on my youth / And roll your eyes with affеction?" Bridgers sings. Tears streamed down my face.
She continues on to the chorus: "I've had too much to drink tonight / How did I go from growin' up / To breakin' down?… / How can a person know everything / At eighteen but nothing at twenty-two? / And will you still want me when I'm nothin' new?" 
The song finishes with back and forth lines and harmonization between the two singers. Their voices undoubtedly sound amazing together. 'Nothing New' is a truly heartbreaking song. I love it. 
1. All Too Well (10 Minute Version)
Every time I listen to this song (which is a lot), by the time it gets to the end, I always question how it is actually 10 minutes. Time flies when you're listening to an absolute masterpiece, I guess.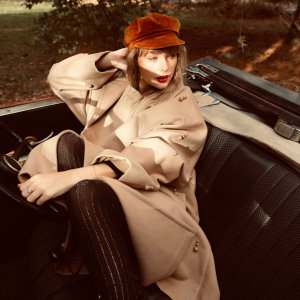 As close as I was to ranking "Nothing New" first, I couldn't bring myself to do it. For a song with so much history, how could I not put it in the top spot? After ten years of anticipating the rumored "10-minute version" of the original five-minute "All Too Well," an iconic fan favorite, this release was not disappointing in the slightest. This song exceeded any and all expectations I had. Regarding everything from production, to depth, to the lyrical additions, this version far surpasses the original. 
I would be lying if I said I didn't cry during this one too. The tears were jump-started by one specific line: "They say all's well that ends well, but I'm in a new Hell / Every time you double-cross my mind." 
Giving special attention to the "all's well that ends well" lyric, a clear parallel is drawn in her 2019 song, "Lover"— an ode to her current long-term boyfriend, Joe Alwyn: 
"My heart's been borrowed and yours has been blue / All's well that ends well to end up with you." This lyrical parallel shows tremendous growth regarding herself and her relationships and fills my heart with so much joy. 
Additionally, in the lines "But then he watched me watch the front door all night, willin' you to come / And he said, 'It's supposed to be fun turning twenty-one,'" Swift reflects on what her father told her when her (now) ex-boyfriend failed to show up to her 21st birthday party.
These heart-wrenching lyrics suddenly give an entirely new meaning to the sixth song on the album "22," a historically lighthearted dance anthem celebrating Swift turning 22. Now knowing the background of her tragic 21st, I hope that Taylor Swift really did have a great 22nd birthday.
Swifties are already spiraling into theories of what Taylor Swift might do next. Some are convinced that she will release her re-recording of Speak Now next. Others have their hearts set on 1989. Some are even hypothesizing that she is going to surprise drop a brand new album. 
Being the queen of cryptic messages and easter eggs, Swift always has her fans on the edge of their seats, including me. I don't know which theories to believe yet, but I am ecstatic to see what happens.