Song Of The Week
Everyone incorporates music into their daily lives somehow. Whether you're doing homework, working out, or driving, the effect music has on the lives of teenagers is especially great.… until you run into a problem that I happen to face quite often. I listen to so much music that I find myself running out of new songs and playing the same things over and over, and getting tired of them. In an effort to solve this issue for myself and you, I have decided to review and recommend one new song every week.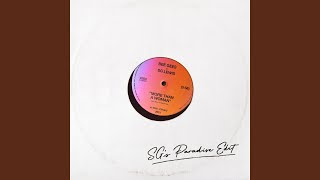 This week, I chose More Than A Woman – Bee Gees, SG's Paradise Edit. It's a remix of the 1977 Saturday Night Fever song by the Bee Gees. It became an instant smash hit in the 70's and this upbeat, modernized version brought it back to life. It starts with an old school beat and slowly layers on synths and guitars, bringing in the well known classic violin riff about a minute in. Listening to this buildup makes any place feel like a 70's era dance floor. Finally, the dreamy vocals are added which pulls the whole disco vibe together. While it does fall on the longer side at just under six minutes, the key changes halfway through and the retro beat make the song hard to get tired of.
I like listening to this song while doing homework, because the fast-paced drums make me feel more productive and energized, but I can also see this being a great song for different active tasks like running or even cleaning your room. 
This song appeals to those who like both older and newer sounds, and its versatility is what makes it stand out to me. I strongly recommend this rejuvenating, disco-esque piece and after you listen to it, make sure to let me know if you would say the same.