Two LGBTQ-themed books at center of national controversy
LFHS creating a book review committee to oversee requests to remove books from library
Controversies over what to teach in classrooms and how to teach it have skyrocketed over the past year. From cursive to grammar to politics to critical race theory, no part of school curriculum is going unquestioned.
This includes what students are reading. The American Library Association's Office for Intellectual Freedom reported a 60% increase in book challenges from September 2020 to 2021.
Two books in particular, "Lawn Boy" by Jonathan Evison and "Gender Queer: A Memoir" by Maia Kobabe—both of which have been honored by the ALA with the Alex Award, which recognizes books that "have special appeal to young adults, ages 12 through 18"— are under attack from some community members who want them banned from school libraries. Both are LGBTQ-themed stories and available at the LFHS library.
Schools in Hudson District, Texas, and Fairfax County, Virginia, have recently removed the books from their libraries because of claims they depict sexual content and pedophilia. Parents in the LFHS community have also raised concerns.
"We have heard some rumblings about both of those texts," Principal Erin Lenart said. "Until we establish and then have formal requests for reconsideration from parents and students alongside the 'why,' we don't actually have a challenge to the texts to which we can point out specifics."
These "formal requests" would be sent to a book reconsideration committee that Lenart introduced at the last two Board of Education meetings.
"If there's a text or film or other library resource that a community member would like for us to remove from our collection, that community member would have the option of first learning about how texts are selected–what peer-reviewed and professional journals have been consulted in building our collection – and then completing a form if they would like for us to consider removing it," she said.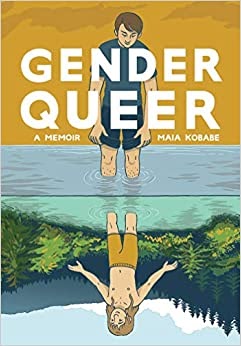 Lenart said she wants a process that respects students' First Amendment rights.
"We take censorship and potential book banning very, very seriously–these are your First Amendment Rights," she said.
Overseen by Lenart, the Book Review Committee will be composed of faculty, students, a parent in the APT, a non-board Education Committee member, and Fine&Applied Arts Instructional Director Darren Barndt.
Two senior students – one student council member and one NHS member – will be chosen by a lottery from those who submit applications. This same process will apply when determining the two faculty members.
The APT member and Education Committee members will be chosen based on a process decided by the respective organizations.
Librarian Katie Pausch will act as an advisor to the committee, getting copies of the challenged texts and distributing them to members.
Once formally challenged, the review procedure has a timeline of 45 school days. Only one book can be under review at a time. The review process does not include texts that are required reading in the classroom.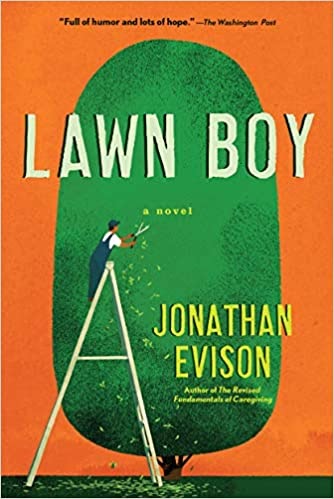 While the final decision of whether or not to remove a book from the library's collection remains with Lenart, the role of the advisory committee will be to read the challenged text and provide statements regarding whether it should be retained in the LFHS Library. These statements will not be "tallied," nor will the books be put to a vote within the committee.
According to Pausch, the identities of adult members of the committee and their statements "could be" made public, but no further information was provided.
"But the student positions and statements will remain confidential for privacy reasons," she said.
Martha Hickinson, a guest blogger for the ALA, suggests that in order to address concerns raised about books, implementing a committee like this could "press 'pause' on panic and encourage a more civilized reconsideration process."