LFHS Girls Varsity Tennis Alums: Where Are They Now?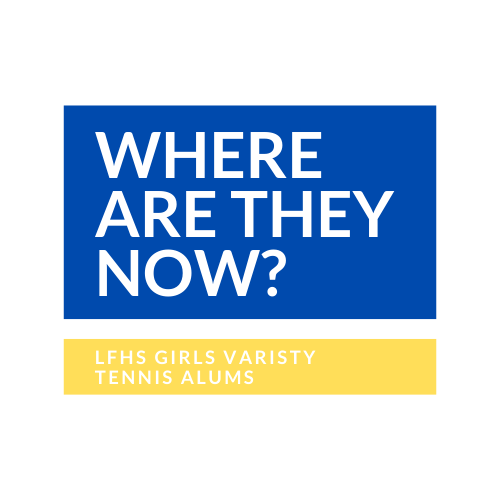 Kiley Rabjohns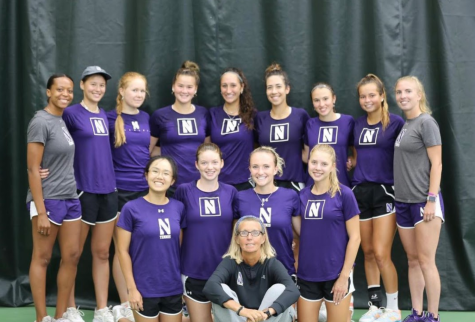 If you go to LFHS, you've probably heard the name 'Rabjohns' once or twice. Kiley Rabjohns is a freshman tennis player at Northwestern University, ranked the seventh-best Division 1 women's tennis program in the country. During her high school career, Rabjohns won back-to-back singles State Championship titles as a sophomore in 2018 and as a junior in 2019. She had hoped to go for a third straight title, however, the State tournament was canceled in 2020 due to Covid-19. Rabjohns was a four-year member of the varsity tennis team and a captain her senior year.
Rabjohns is really enjoying her time at Northwestern so far. She decided to attend Northwestern for many reasons: The strong tennis program, great academics, and the environment. 
"In the end, when the coaches walked me around campus and showed me the facilities with the lake right there, I really liked that and I felt like I'd be comfortable here."
Rabjohns said the transition from high school to college is definitely a change, but she has learned how to incorporate everything she needs into her schedule. At first, playing matches for Rabjohns was challenging because it's so different from junior tennis. 
"It was just a very new environment," Rabjohns said. "The coaching on the court, and just playing for a college team was very different for me, but after my first match I felt a lot more comfortable." 
She believes playing tennis for LFHS helped prepare her for college tennis.
 "I do think it prepared me because my dad was always my coach, so high school tennis allowed me to have a solid coach who wasn't my dad," said Rabjohns.
Kiley really admires how close the team has gotten since the start of school as well. 
"Everyone's rooting for each other in every single aspect of life," Rabjohns said. "I really love every single person on the team, and I feel like a lot of them I'll be friends with for the rest of my life." 
Olivia Wheldon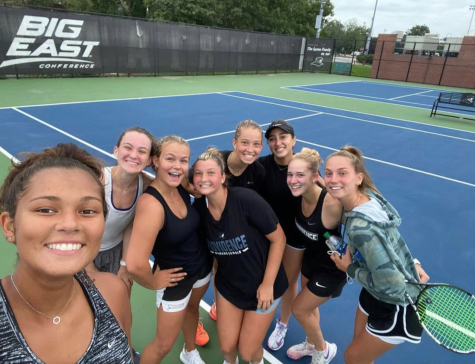 Olivia Wheldon is a freshman playing D1 tennis at Providence College. Wheldon played for the LFHS varsity team all four years and was a captain her senior year. She played mostly doubles throughout high school and helped her team to win the State Championship in 2019. 
Wheldon decided to continue her tennis career at Providence College and is loving it. 
"You always see people walking around campus, and it's really nice to see familiar faces," said Wheldon about the scene at Providence. 
However, playing a Division 1 sport at a school with such academic rigor is not without its challenges. 
"It's hard because for example today all my friends are going and I'm not because I have a 6 am lift tomorrow," she said. "So balancing it is manageable but there are things you have to give up, but I try to make time for everything."
Wheldon loves the team environment at Providence and really believes playing tennis at LFHS helped prepare her for a college tennis atmosphere.
 "I loved being on a team in High School," said Wheldon. "It was a nice break from USTA and being alone all the time, and I never got a taste of that before high school and I think that's what really made me want to play in college." 
The Friars' main season starts up in the spring, so their fall season has been pretty mild. They've played some dual matches and invites to ease into the season and have benefited from lots of practices and early morning lifts. Wheldon says the team has gotten very close in such a short amount of time. It's safe to say that Wheldon is loving being a Friar.