Lake Forest Sailing Finds Life Lessons in Grit, Community, and Success
It's around that time of the year when the weather starts to cool down and most outdoor activities come to an end. However, this isn't the case for the Lake Forest sailing team. Their season runs through most of the fall and resumes in early spring.
If you think it's cold outside right now, imagine sailing on the lake where the temperature is significantly colder.  These sailors sometimes have to endure temperatures below 30 degrees. In these harsh temperatures, in addition to lots of layers, the sailors have to wear drysuits, similar to big snowsuits, to keep the water out and to maintain a normal body temperature.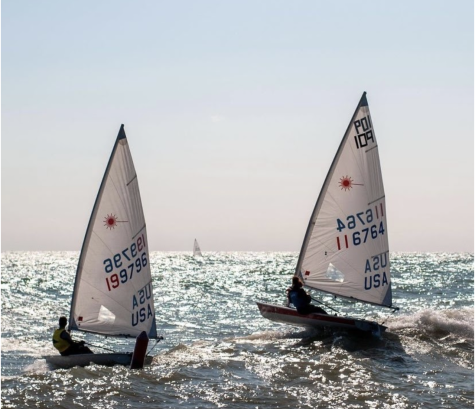 Senior Rachel Pogany joined the sailing team as a sophomore but she has been sailing since she was just nine years old. "In the fall, there aren't many really important competitions such as Nationals, just small invites in the Chicagoland area," Pogany said.  "In the spring, there are two types of racing: fleet racing, which is each boat for themselves, and team racing, where three boats from your team race against three other boats from an opposing team."
The sailing team qualified to fleet racing Nationals in the spring of 2021.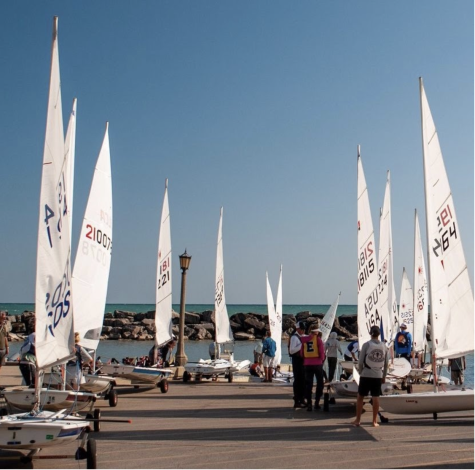 As of right now, there are around 25 members on the team, including Charlie Gish, who was the top freshman sailor in the country as of last season. 
Although this team is on the smaller side, members share a strong bond.
"You get to be part of a community; sailing is something that is so unique and it kind of brings us all together," Pogany said.
For senior Paige Roby, a member of the team for the past 4 years, sailing is not just a sport, but also a learning experience.
"Sailing is not only a physically challenging sport but also mentally challenging and it helps with all aspects of life," Roby said.