Across the Pond #5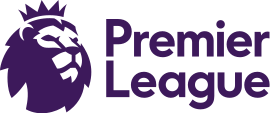 We are back, and what a weekend it was. Matchweek 8 was filled with storylines galore. 
The celebrations of a new era on Tyneside were overshadowed by a reminder of the fragility of life. Dramatic scenes played out at St. James' Park, with the game being suspended in the 40th minute due to a fan going into cardiac arrest. Dr. Tom Pritchard, a Newcastle Fan, entered the turnstiles last Sunday, excited for a great day of football. However, during the 40th minute, a turn of events ensued and Pritchard thankfully was quick on his feet, administering CPR to a fan and saving his life. 
He returned to his seat with 50,000 fans chanting "Hero" to him. Pritchard described the moment as "the greatest thing to happen to me since getting married." 
The Magpies ended up losing 3-2, scoring in the 2nd minute but allowing three past Darlow in the first half. A late 89th minute own goal by Eric Dier was not enough to secure a point for Newcastle, leaving fans distraught and filled with more hatred for Steve Bruce than ever. 
It was an exciting game, and it was my pick last week for game of the week. This being said, the Leicester City-Manchester United game proved to be even more riveting. 
Game of the Week: Manchester United @ Leicester City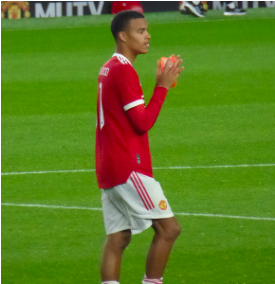 A game that could quite possibly be the game of the season come May had only 2 goals scored in the first 75 minutes. 
The goal, however, deserved to stand alone, an absolute screamer from the top right of the box into the top left of the goal. Mason Greenwood, the 20 year old homegrown Manchester boy, has struck a good run of form with 4 goals in 8 matches this season. 
The second was scored in the 30th minute, from a similar position to Greenwood; this one was scored by Leicester. Youri Tielemans, the Belgian, hit a sumptuous ball into the box which curled over David De Gea's hands and into the top left corner. It was a fantastic long range chip to level the game. 
The viewers had to wait three quarters of an hour for the floodgates to open and the goals to come flowing in. A tap in off a corner from the Turkish Çağlar Söyüncü gave the foxes a 2-1 lead in the 78th minute. 
A lovely ball over the Foxes' back line to a free Marcus Rashford allowed for Manchester United to respond in just 3 minutes to once again level up the affair, making it 2-2 going into the 83rd minute. 
Only 60 seconds after that, Leicester's very own Fox in the box Jamie Vardy sent a brilliant ball soaring into the top right corner off a great run and assist from the ex-Newcastle player, Ayoze Perez. 
The last of the six goals came in the 91st minute from the young Zambian, Patson Daka. Another tap in off a set piece secured the Foxes a two goal cushion, and the eventual 3 points. 
Other Results:
Watford 0 – 5 Liverpool 
Aston Villa 2 – 3 Wolves 
Manchester City 2 – 0 Burnley 
Norwich City 0 – 0 Brighton and Hove Albion
Southampton 1 – 0 Leeds United
Brentford 0 – 1 Chelsea
Everton 0 – 1 West Ham
Newcastle 2 – 3 Tottenham 
Arsenal 2 – 2 Crystal Palace
Team of the Week
GK: Edouard Mendy (CHE)
RB: Mohammed Salisu (SOU)
CB: Angelo Ogbonna (WHU)
CB: John Stones (MCI)
LB: Ben Chillwell (CHE)
CDM: Declan Rice (WHU)
CM: Youri Tielemans (LCI)
CAM: Bernardo Silva (MCI)
RW: Mohammed Salah (LIV) 
ST: Harry Kane (TOT)
LW: Roberto Firmino (LIV)
Matchweek 9 Recap
Last weekend was one of the highest scoring weeks I have seen in a long time. Chelsea routed Norwich 7 – 0, Watford netted five to outscore Everton's two, Manchester City put four past Brighton while only letting in one, and to top it all off, Liverpool destroyed their title rivals, Manchester United, five to nil. 
Taking the cake for the highest scoring match week so far, matchweek nine was great viewing for the neutral fan, but not so great for those living in Norwich. 
Game of the week: Watford @ Everton
The Toffees rolled off the bus to Goodison Park most likely filled with confidence, and rightfully so. Watford were coming off two defeats in a row, losing 5 – 0 to Liverpool last weeked. 
It was not long after rolling off the bus that they scored their first goal, with Tom Davies netting off a splendid ball across from Demarai Gray in the third minute of play. 
The Blue and White faithful were in high spirits, but only for about ten minutes, when Watford's Joshua King overcame some VAR controversy to level the score at one a piece.  
It was a long time until the third was bagged, but absolutely bagged it was in the 62nd minute, when Richarlison took a page out of Robin Van Persie's book, scoring on a diving header to once again put the Toffees up by a goal. 
Fifteen minutes later, Watford was given a corner, and Juraj Kucka soared high above the rest to keep the pattern going and put Watford back to level. The game was once again all square at 2-2 with 13 minutes left, and many fans were assuming a point would be taken home each.
However, this was far from the case. Watford must have had flashbacks to the week before, and they decided to act on them. Less than two minutes after Kucka's header, Josh King scored his second of the game, putting the Hornets in the driver's seat. A great ball from the new kid on the block, Emmanuel Dennis, set up the goalscorer perfectly.

Joshua King however, decided he did not want the fun to stop there, scoring a tap-in past the England Number 1, Jordan Pickford, for his third goal of the game, thus completing his hat-trick. 
Yes, there's more. Three minutes after King secured his hat-trick, Emmanuel Dennis put the cherry on top, exposing Everton's shambolic defence and scoring yet another tap-in past Pickford. 
Certainly a game to forget for the Everton faithful, and one to remember for the Hornets, who went home singing songs for their new Italian manager, Claudio Ranieri, after a tactical masterclass. 
Other results: 
Arsenal 3 – 1 Aston Villa
Chelsea 7 – 0 Norwich 
Crystal Palace 1 – 1 Newcastle United 
Southampton 2 – 2 Burnley
Leeds United 1 – 1 Wolves
Brighton and Hove albion 1 – 4 Manchester City 
Brentford 1 – 2 Leicester City 
West Ham 1 – 0 Tottenham
Manchester United 0 – 5 Liverpool 
Team of the Week:
GK: Lukasz Fabianski (WHU)
RB: Trent Alexander-Arnold (LIV)
CB: Jonny Evans (LEI)
CB: Tino Livarmento (SOU)
LB: Andy Robertson (LIV)
CM: Naby Keita (LIV)
CM: Mason Mount (CHE)
CAM: Emmanuel Dennis (WAT)
RW: Maxwel Cornet (BUR) 
ST: Josh King (WAT)
LW: Emile Smith Rowe (ARS)
Game to Watch:
If I'm gonna be honest, there aren't any games this week that look too exciting to me [Maybe this is the football gods screaming at me "get your college applications done!"], so if you have been watching too much English premier league the past few weeks, which I know all of you have, feel free to take off the Saturday 6:30 wake up and sleep in. With that being said, I must choose a game of the week, so my award for "match to watch if you dare bother this week" goes to Arsenal and Leicester, which I hesitate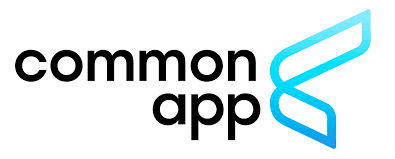 to write, because the words Arsenal and exciting have not fit in the same sentence together since 2016.
Two teams coming off wins, Arsenal and Leicester City, face off at the King Power Stadium in Leicester, England. 
The squads led by Mikel Arteta and Brendan Roger, respectively, look to gain 6 points from two games and possibly leap into the top six if fixtures go their way elsewhere. Godspeed Scouts.