Fall Guide to Shopping for Jeans
A Ranking of Popular Denim Brands
Buying new jeans might just be one of the hardest tasks we face as Chicago winter inches closer. The never-ending game of buying and returning new pairs becomes tiring. 
Whether they are too tight, too loose, a mixture of both, the wrong color, stiff as cardboard, or simply ugly, there always seems to be a problem. 
I have dedicated an embarrassing amount of time experimenting with denim. So here's a quick, small guide to buying jeans that might make the investigation a bit easier. Below are brands ranked from best to worst through my trial and error. 
Okay, expensive, but worth the splurge. You'll probably spend the same amount buying multiple pairs of cheap jeans that you don't even like and don't fit as well as you want them to. Frame jeans are the softest denim I have been able to find, and they fit like a glove. They can honestly be more comfortable than leggings and you'll want to wear them everyday.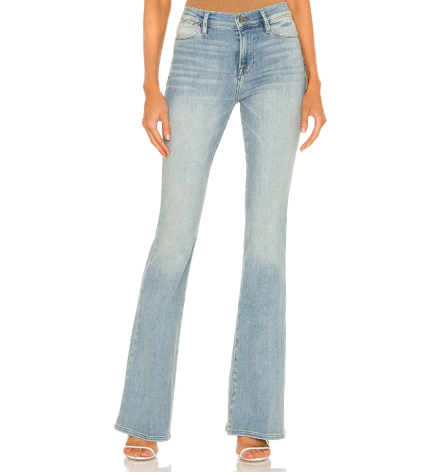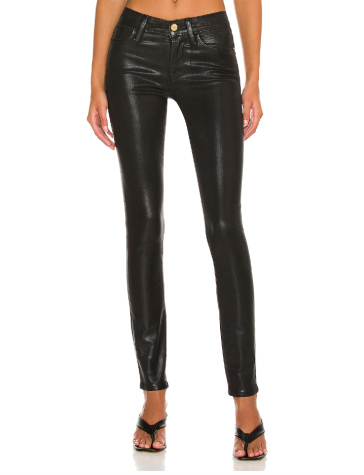 AGOLDE gets an A+ for quality; the material is great. However, if you're like me and prefer tighter fitting jeans, this brand might not be for you. I only own one pair because I don't tend to wear the baggier, mom-jean fit. But if that's what you're looking for, these are the best you'll find. They also have a wide variety of different colored washes and rises.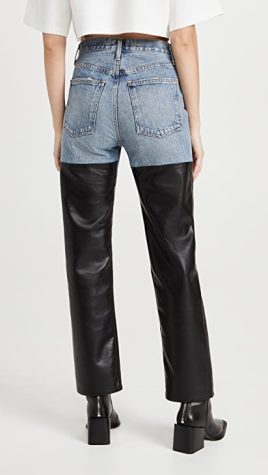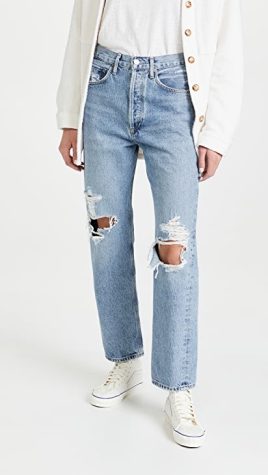 Personally, I have had luck with Zara's jeans, but I have also talked to people who swear against them. They've got it all: low rise, high rise, skinny jeans, mom-jeans, and any other type of denim pants you can imagine. To my surprise, I found that they are a super comfortable material and fit really well. I own a couple pairs of Zara jeans, and most of them are definitely a bang for your buck. They are generally cheaper than other high quality jeans, but that also comes with the price of supporting fast fashion. I try to not buy from fast fashion brands, but when I need a new pair of jeans and don't have the extra cash, Zara is my go-to.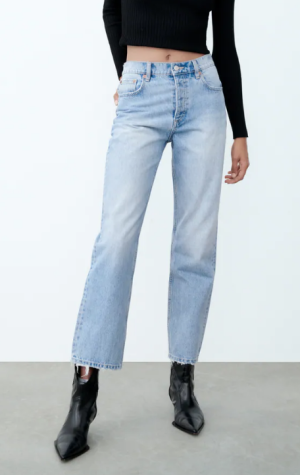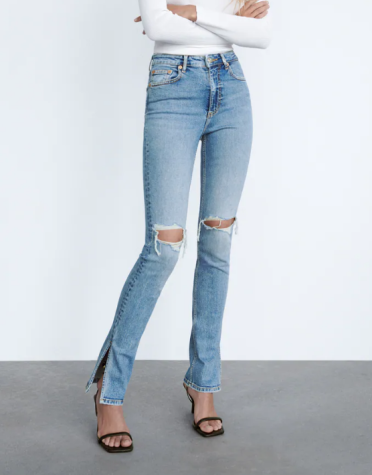 I bought one pair of BDG jeans because my friends always told me that they were a good shape, and also on the cheaper end. I loved the one pair of simple, high-waisted skinny jeans, so I decided to try some other styles. I've tried on countless straight-leg pairs in the Urban Outfitters dressing rooms, but each pair has disappointed me. I ran into the sizing issue again, with the waist not fitting the same as the legs, and they just weren't flattering overall. They do the job if you're in search of some more affordable variety in your wardrobe, but not my top pick for everyday, quality jeans.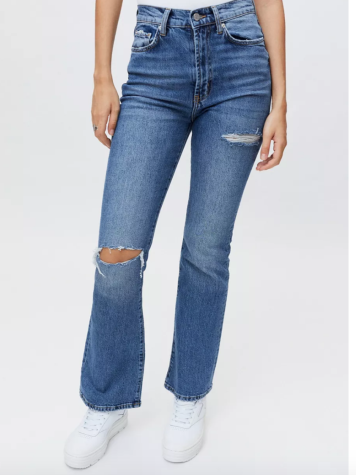 Maybe an unpopular opinion, but Levi's don't live up to the hype. Don't get me wrong, I have one pair. I fight through the discomfort because of their super cute shape, but they are definitely not my first choice out of my collection. From my experience of trying on dozens of pairs of Levi's jeans, the material is just not comfortable, and they don't fit in the right places: the waist generally feels like a different size than the legs of the pant.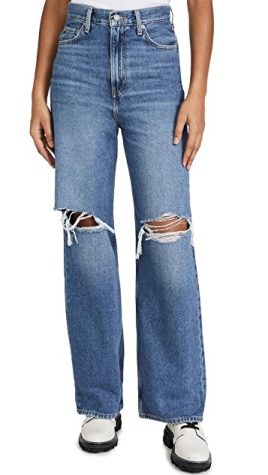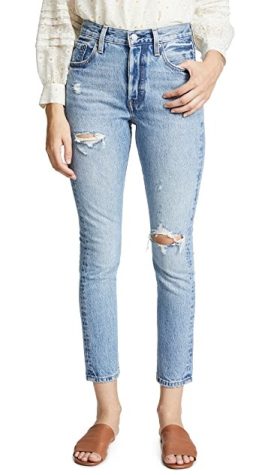 That just about wraps up my small list of brands that I've tested out. If you are looking for some more sites to browse with a variety of styles and brands, definitely check out Shopbop, Revolve, Free People, ASOS and Adika. Happy shopping!