Across The Pond #4
I once again apologize to the loyal Across the Pond fans for making you wait a week, but I promise there is a method to my madness. There is A LOT to cover, so I decided to keep the chaos in one piece.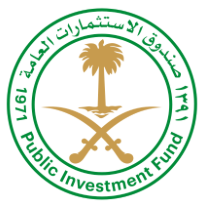 It is with great hesitancy that I say: I am absolutely buzzing with the acquisition of Newcastle United. On one hand, the elimination of the evil Mike Ashley from holding the reins of NUFC is great news; on the other hand, we are now backed by the Saudi Arabian Public Investment fund, which is controlled by the crown prince of Saudi Arabia, Mohammed Bin Salman.
Overall, I accept that you may want to slander my allegiance with a Saudi-Backed Newcastle United, but let the record show that I was a fan before all of this happened.
This acquisition makes Newcastle United the richest club in the world by an astounding 270 billion dollars (yes, you read that right). But, onto the football. 
Game of The Week: Manchester City @ Liverpool
I promise you I'm not a know it all, but I told you so. The mid morning game including two European giants was nothing short of spectacular to watch.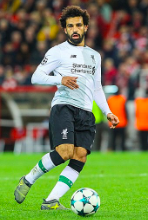 The first half saw zero goals; however, whatever the two managers said in their halftime speeches seemed to have worked. Liverpool sh-
ot out of the gates, scoring in the 59th minute courtesy of a brilliant run and pass from Mohammed Salah and a tranquil finish from Sadio Mane. 
Pep Guardiola's Man City responded in a timely manner, with their homegrown starboy Phil Foden placing an absolute arrow in the bottom right corner. However, two goals in 10 minutes was not the end of the bout. 
Mohammed Salah then stole the hearts of viewers everywhere, ripping apart the City defence, sending a rocket across the keeper and into the
goal. In less than 20 minutes, the score had gone from 0-0 to 2-1. But they weren't done there. 
Five minutes later arguably the best midfielder in the world, Kevin De Bruyne, fired a shot from 20 yards out off the hip of Liverpool defender Joel Matip and into the goal. 
There were a few chances in the last 10 minutes that proved to be futile, the game ending 2 – 2. 
Other Results: 
Manchester United 1 – 1 Everton
Burnley 0 – 0 Norwich City 
Chelsea 3 – 1 Southampton
Leeds United 1 – 0 Watford
Wolves 2 – 1 Newcastle United 
Brighton and Hove Albion 0 – 0 Arsenal
Crystal Palace 2 – 2 Leicester City 
Tottenham 2 – 1 Aston Villa 
West Ham 1 – 2 Brentford 
Team of the week:
GK: Robert Sanchez (BHA)
RB: Cesar Azpilicueta (CHE)
CB: Trevoh Chalobah (MCI)
CB: Diego Llorente (LEE)
LB: Marc Cucurella (BHA)
CM: Kevin De Bruyne (ARS)
CM: Bernardo Silva (MCI)
CAM: Abdoulaye Doucoure (EVE)
RW: Mohammed Salah(ARS)
ST: Hwang Hee-Chan (WOL)
LW: Phil Foden (MCI)
Game to Watch: Tottenham @ Newcastle United
Okay, there may be a bit of bias here, but let me explain my reasoning before you write me off.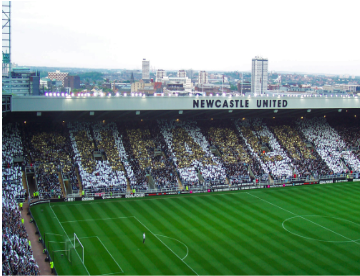 After being freed from the chains of the tyrannical ownership of Mike Ashley, Newcastle Fans are ecstatic. 14 years of ownership was 14 years too long, and NUFC supporters are bound to come out in huge numbers to urge their team on. 
There is no squad who has a reason to be in higher spirits than the 11 appearing in black and white stripes on Sunday morning. 
Similar to last week, an hour and a half before football starts, flip on NBCSN and enjoy two out of form teams leaving it all on the field for a point. A match that Epitomizes the highs and lows of football: 10:30 A.M. Sunday morning.
International Update:
The reason for the absence of club football last weekend was because of the international break. The international break is a time when players who are called up by their international team leave their club for a week and participate in international matches.
The United States Men's National Team played 3 World Cup Qualifying games. They beat Jamaica 2 – 0, lost to Panama 1 – 0, and beat Costa Rica 2 – 1.
A sub-par result against Panama leaves a lot of room for criticism, but two wins is nothing to complain about in my opinion. They sit second in a table of eight, with the top three teams qualifying for the 2022 world cup in Qatar.