6 Fall Fashion Trends
Here are six of the latest trending styles that will give you some ideas when shopping for your fall wardrobe.
Around the school, I'm sure you have seen plenty of bright colors, tank tops, and the latest summer trends. As it starts getting colder, and more of us are shopping for our fall closet, here are some fall trends. 
The Color Brown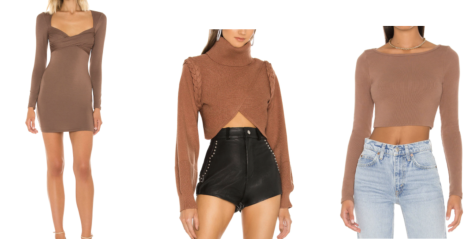 The color Brown was super popular last year and I don't see it going away anytime soon. Ranging from brown jackets, boots, shirts, sweaters, pants, you name it. Brown is the color that looks good on everyone and is perfect for the fall festivities. Let's keep the neutrals.
Shackets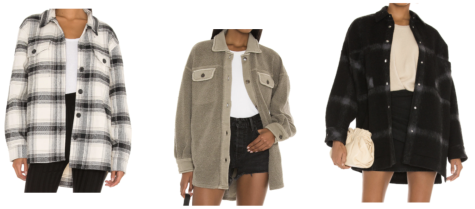 Another recurring trend from last fall, Shackets. AKA: The best oversized layer that favorably combines a shirt and a jacket. They are heavy enough to keep you warm from the cold, but not too warm for when the weather edges its way back into the 60s. Shackets are the perfect staple piece when layered over your outfit for a chilly day. 
Flowy Pants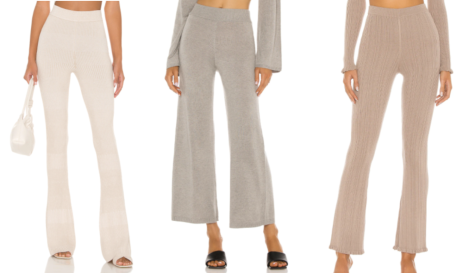 Loungewear is here to stay this fall. Everyone loves a nice high waisted look paired with a casual cropped top. But you can never go wrong pairing these comfy pants with a sweatshirt or sweater. Flowy pants make you feel as if you are wearing sweatpants but give a more dressed up look. 
Unique Knitwear 
When we picture fall, we think of the neutrals, big sweaters with the quilt details. But the traditional fall sweaters won't keep 2021 fashion from unique styles. Yes, the classic sweaters are still a must have, but check out some of the asymmetric, knit, or 2 piece sweaters. 
Leather 
If you are still all in for the Y2K trend, these pieces are the perfect choice for fall fashion. Whether it's leather pants or a leather jacket, they will illuminate your outfit. Let's be honest, we're all in love with the leather style.
Wide Leg Jeans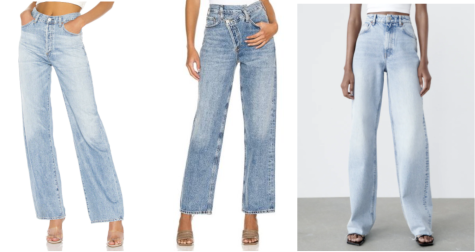 These pants are the obsession of street style and the perfect staple. These jeans have been an ongoing trend that you can't ignore. Cropped tanks, polo shirts, basic crewnecks, or knit sweaters will perfectly add to these jeans.