TFS Recommends with Lainey and Elsa
Each week two writers share their current obsessions. This week features writers Lainey O'Neil and Elsa Dahlgren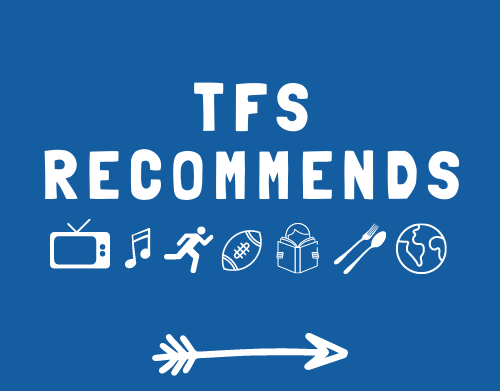 Lainey O'Neil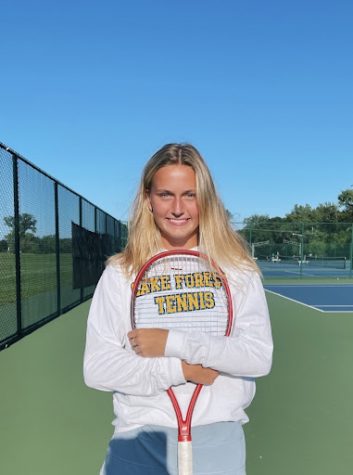 Dots Homestyle Pretzels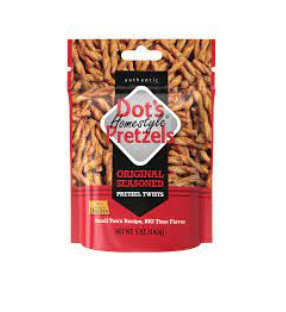 One of my most recent obsessions has been Dots pretzels. I've always liked them, but never realized how good they really are until recently. They are so unique in flavor, almost like a pretzel with popcorn seasoning. Dots pretzels are sticks, but twisted sticks. This adds a fun texture to them as well. All I'm trying to say is, I could eat a whole bag of these in one sitting. If you haven't tried them, go find them right now. 
Nike Air Max 270s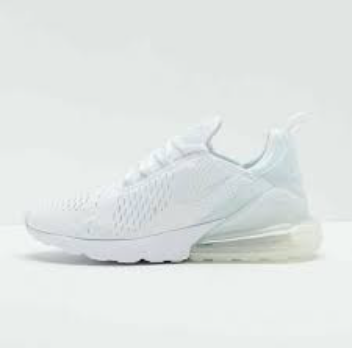 I have a pair of all white Air Max 270s, and I wear them all the time. They're the perfect combination of cute and sporty. They can add the perfect amount of charm to a casual or plain outfit. Not to mention they're the comfiest sneakers I own. I got them in all white so they would match anything I wore, but there are plenty of other cute color options to choose from. 
L'ange Hot Brush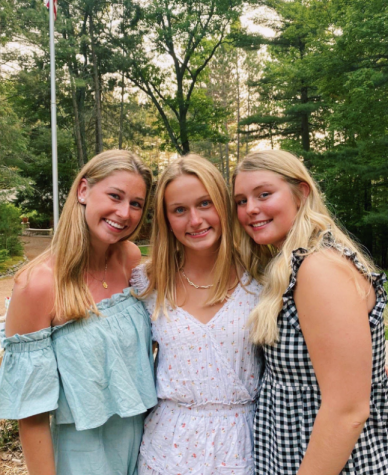 I got this L'ange brush dryer for Christmas, and it is something I use every day. I mean every day. After I shower, my hair naturally dries curly and it looks fine… but then after I sleep it becomes a huge knotted mess. Then in the morning, it takes me 20 minutes to straighten it when I would much rather be sleeping. So for me, this brush dryer was a game-changer. Every day after I shower, I dry my hair with this hot brush. It becomes completely straight and adds a perfect amount of volume to my hair. And better yet, when I get up in the morning it's still perfectly straight has saved me so much time before school. 
L
'ange has many hot brush options. The one I have is called the Le Volume 75 MM, but they also sell the Le Volume 60 MM. The 75 MM is recommended for people with longer hair, while the 60 MM is suggested for those with shorter, maybe shoulder-length hair. I'm absolutely obsessed with this hot brush, and recommend it to anyone who likes having straight hair!
Morgan Wallen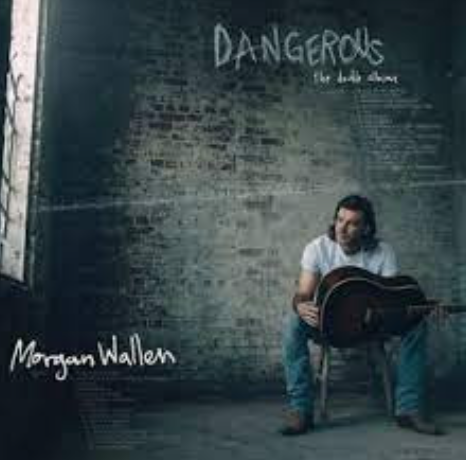 This one has passed the category of obsession. Since the release of Wallen's double album 'Dangerous' in January, I have successfully learned every word to every song from his last two albums. I know guys… it came out 9 months ago. But I just can't get enough. Every country music lover realizes Wallen's talent and love for country music. And it definitely shows throughout his songs. He has a combination of chill, relaxing songs, as well as a collection of upbeat ones. Many Chicago country lovers were upset by Wallen canceling his summer tour because this meant the major headliner for Country Thunder wouldn't be attending the popular Twin Lakes Festival. I'm hoping Wallen returns to live music soon!
Mixtiles
When moving my sister into college, the thing I was most looking forward to was decorating her dorm room. My favorite thing in her whole dorm was her Mixtile picture collage on her wall. Mixtiles is a company that turns your photos into adorable wall art. You can choose which photos to use and how many, and you may choose an edge or frame for your photos as well. Once you place your order, they ship your pictures and they come with a sticky backing ready to be placed on a wall. My sister chose an adorable cluster of bright, fun photos with a thin white frame. Some of her friends in her suite had the same idea and they look just as pretty. I absolutely love how these Mixtiles turned out and definitely recommend them to seniors preparing for college. They are easy to work with, affordable, and adorable. I might have to order myself a few for my room at home!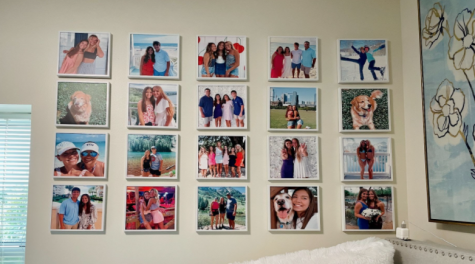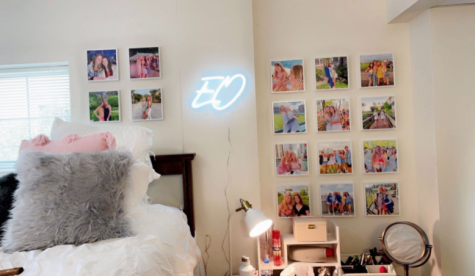 TCU dorms with mixtiles!
Elsa Dahlgren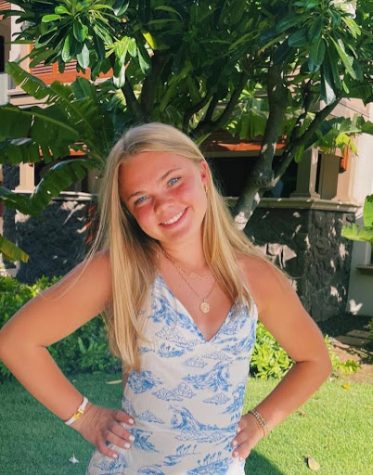 Sol De Janeiro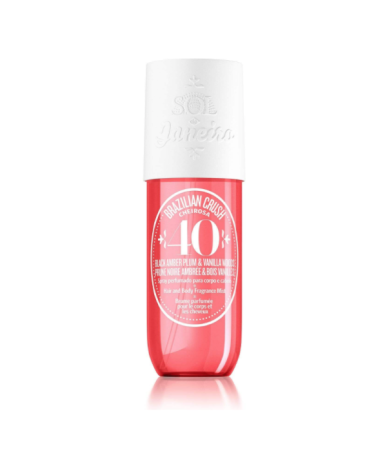 I've been seeing Sol De Janeiro beauty products everywhere since last spring, but I'm still obsessed. Their most popular scent is Cheriosa 62, but my personal favorite is 40. I think I love this so much because it reminds me of summer and the beach. It's hard to describe the scent using a different word than vanilla, it's one of those things you have to test out for yourself. 
Lululemon Scuba Oversized 1/2 Zip Hoodie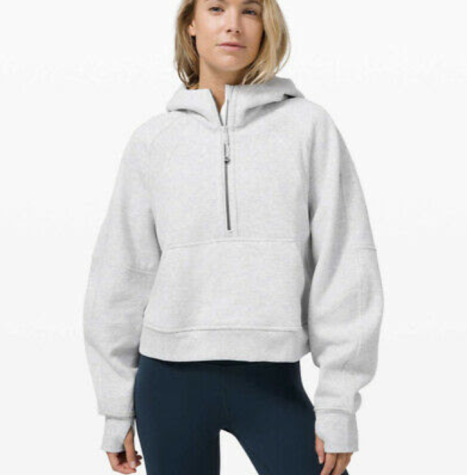 This is really specific, but I can't stress enough how much I love this hoodie. I had been wanting it for months but it was constantly out of stock, but a few weeks ago I finally got it. Everything about it is perfect, it's so soft and comfortable, and it fits perfectly. I have it in grey but I'll definitely be buying it in more colors because I wear it so much I think it's time to at least switch up the color. You can pretty much pair this with anything. When it was still warm out I wore it with shorts all the time, but now as it gets colder, it's just as cute with leggings. The one downside is that it's over $100 for a sweatshirt. Personally, I think it's worth every penny. I would definitely recommend checking it out on their website, Lululemon.com.
Miranda Lambert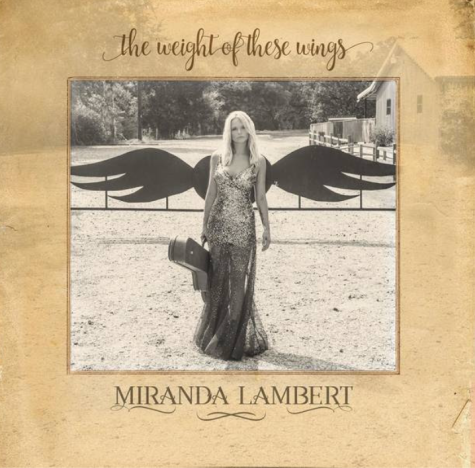 I'm one of the biggest country fans there is, and I go in and out of different artists that I like. Miranda Lambert is one of those people that I listened to when I was in elementary school, and am now rediscovering.. If I'm being honest, I have to give credit to my mom for reintroducing her to me. I was on a long car ride with her and we listened to Miranda Lambert the entire time. There are about 10 songs that compete for my favorite from her, but I would have to say my favorites are "Heart Like Mine," "Makin' Plans," and "Automatic." I would say she's pretty underrated when it comes to country music. Just like most country fans, Morgan Wallen and Luke Combs are typically my favorites, but lately, I've been listening to Lambert more than those two. 
Anything Goes with Emma Chamberlain
I'm not one to listen to podcasts, and I don't even watch Emma Chamberlain on Youtube, but I'm addicted to her podcast. She talks about so much, it's difficult to put it in one category. A lot of episodes are focused on giving life advice, but some episodes are just funny stories. I mainly listen to it before I go to bed as background noise because it's really relaxing. I've been an avid listener since the summer. There's a new episode every week, so I will for sure keep listening in the months to come. 
Simple Modern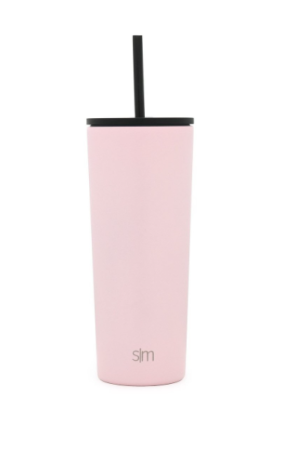 I've had this ​​Simple Modern tumbler for a couple of months now, and I don't think I've gone a day without using it. If I put ice in it, it will go over 24 hours with melting. I carry it with me throughout the day, and it has gotten me to drink a bunch more water. If you're thinking of getting this, I warn you, do not let it lay on its side. It's supposed to be "spill-proof," but mine tipped over in my backpack once and it broke my computer from the water damage. Despite that one incident, it's still one of my favorite things at the moment.