Fall Fashion
How to prepare your closet for the upcoming fall season!
Is your closet still stuck in summer? Don't worry, these are some closet staples that could keep you in season!
It's about that time of year where pumpkin spice lattes, scary movies, and candy corn come out of storage and start to get us all into that fall spirit.
Beloved traditions aside, you got some work to do before the leaves fall. Jean shorts and a tank aren't cutting it anymore.
If you're one of the many people staring at their closet right now not knowing where to start, here are some fall clothing staples that you need in your life.
Layers 
Layering is something that could never go out of style. 
Whether it's a jean jacket, a zip down, or a flannel, throwing some layers on an outfit is not only cute but functional.
This Pretty Little Thing jean jacket is an easy closet staple. Throw it on with a white hoodie and some leggings for a casual and comfy look, a similar washed jean for an elevated denim on denim look, or even over a casual dress. A good oversized jean jacket will never do you wrong, and will never sit collecting dust in your closet.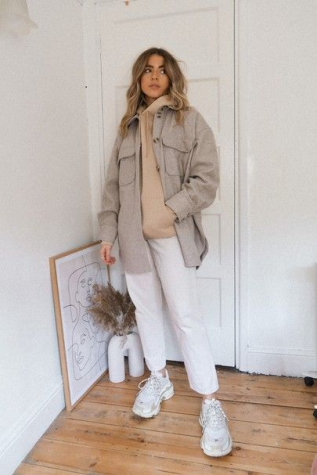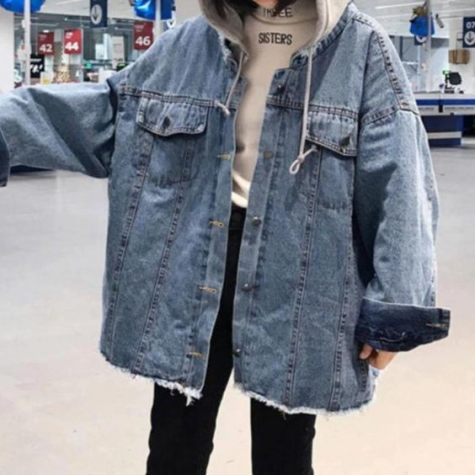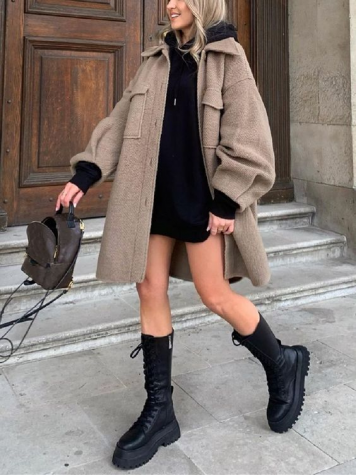 This lightweight sherpa jacket is not only one of the cutest things I've ever laid my eyes on, but also one of the most easy to style. Moral of the story, dress it up, dress it down, I don't care, layering is always a good look.
Pants
As I harshly stated before, your jean shorts have got to go.  They were nice while they lasted, but come on, it's getting cold and goosebumps are not cute.
Now pants get tricky because it is easy to cycle the same pair of jeans and leggings for the next couple months and call it a day, but where's the fun in that? Leather pants have come a long way. They started as leather leggings, but now you can get a pair of leather pants that fit like a straight leg jean? Adorable.
These brown faux leather wide-legged pants fit like jeans, but look like a leather dream. Because this is such a wearable piece, the aritzia melina pant , although at a bit of a higher price point, is a tried and true closet classic. They come in a range of colors and aren't going out of style anytime soon. If you like the look of the leather pants, start with a more affordable option. If you just can't seem to take them off, think about investing in a long term pair later on.
Another fun fall pant option are corduroy slacks. Yes, you heard me right. The material has primarily belonged to our dads and brothers, they are finally sharing the spotlight.
These bdg for urban outfitter corduroy pants are adorable, and if you took some notes from the layering tips above, they will be very easy to style.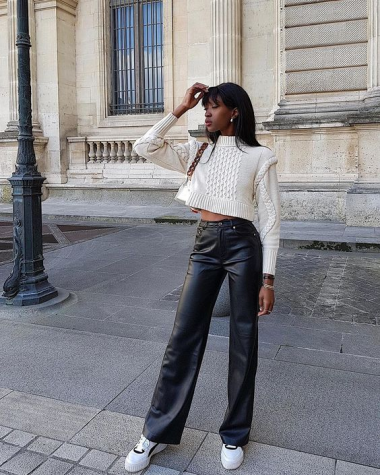 Sweaters
When you think of fall fashion, you think of sweaters. This is their prime season where you don't  have to cover them with a huge jacket. Comfy, cozy, and always cute, you really can't go wrong.
Just because this is a classic, doesn't mean you can't easily elevate your sweater game. A classic turtleneck is a must, but a cute cropped mock neck will become one of your most worn tops. It's easy to style (did someone say layering?) and will always look put together. 
Sweater vests were huge this summer, but you don't need to lie. I know your arms are getting a little chilly. Don't stress, a change in weather does not mean you have to say goodbye to one of your favorite trends. 
This cable knit amazon sweater gives the same look and feel as the sweater vest but adds a little warmth. If you're really feeling the look, throw a collared shirt underneath Just like that, your sweater vest just became fall friendly.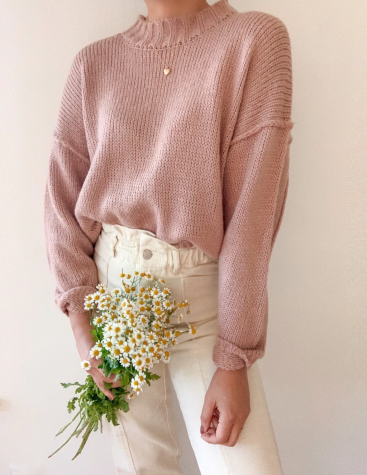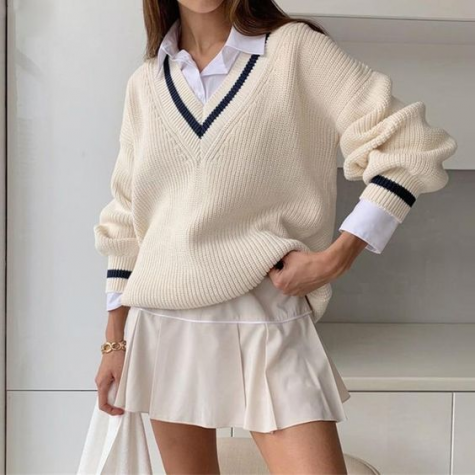 Shoes
We're almost there. You have this adorable outfit picked out, but wait. You're gonna need some shoes if you want anyone to see it.
These Doc Martens chelsea boots could be styled with almost anything. Not to mention, they are remarkably comfortable which is always a bonus.
Boots can't be worn everyday, so for your sneaker fix. Converse high tops are the perfect shoes for anyone. You can design them any way you would like, whether it's low tops, high tops, or both, you can do whatever you want to make your outfit distinctly your own.