LFHS wins first National Blue Ribbon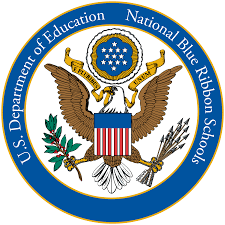 Students are back in the building, sports seasons are in full swing, a great Homecoming: LFHS has been on a roll lately. Now there is something else that can be added to that list: National Blue Ribbon School Award recipient.
What is the National Blue Ribbon School Award?
The highly-coveted award is presented by the U.S. Department of Education to celebrate schools that have created a culture of excellence. This year, 325 schools, including 18 in Illinois, were winners.
LFHS earned an "Exemplary High Performing" ranking. Winners have students who are in the top 15% of state assessment scores in both English and math, as well as one of the state's highest graduation rates.
Schools can also earn a distinction for closing subgroup achievement gaps in English and mathematics scores.
What is the impact of receiving this award?
Schools that receive the award find that they obtain financial assistance and attract business partners, according to the U.S. Department of Education. It also rejuvenates schools and their communities by serving as a reminder of the hard work that has been put forth.
"Being named a National Blue Ribbon School is an exciting and well-deserved accomplishment for every member of the Lake Forest High School community," said Director of Educational Services Patrick Sassen. "It is further evidence of the work and care our staff, students and families put in everyday to make Lake Forest High School the special place that it is."