Remote Students: Long Time No See LFHS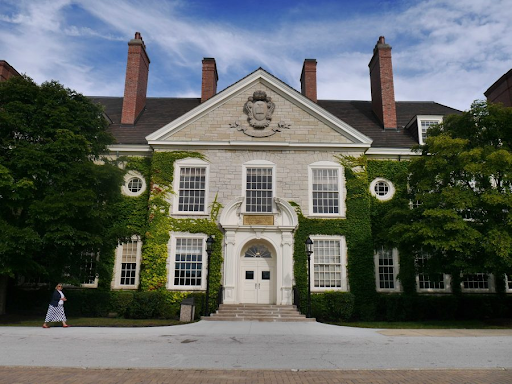 Glitchy Google Meets, limited social interactions, and migraines from blankly staring at computer screens seem to define e-learning for students last year. So when the opportunity arose for students to come into the building five days a week last March, many jumped at the chance to get out of their homes. However, others chose to stay fully remote for the remainder of the year.
"I have a rare autoimmune disease so I'm on immuno-suppressants, which causes my immune system to shut down [because it is hyperactive] and because of that my likelihood of getting the virus is increased," said junior Niki Singh. "Also in March, before Coronavirus hit, I got a PFT, which is a pulmonary function test, and I found out that my lungs were not diffusing oxygen as well as they should've. So when the pandemic hit, it was scary for me and my family."
Others did not return  because they feared putting . high-risk family members in jeopardy. 
"The main reason I stayed at home is because I live with my grandpa and I wanted to keep him safe," sophomore Sarah Constantine said. 
Staying fully remote was also an opportunity for students to do things they normally couldn't do if they were in the building.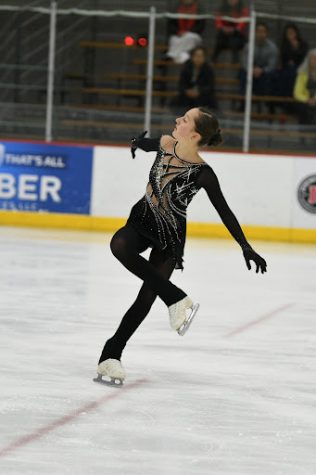 "I stayed back because it was more convenient for my skating schedule," said junior Audrey Meredith. "I had classes until noon and then from noon to 4 p.m. I would go skating. If I went to school in-person it would've been a 45 minute drive between the building and the rink."
Other remote students, like Meredith, enjoyed the benefits that came with learning at home. 
"In between classes I was able to listen to music or walk downstairs and see my family," said senior Delaney Galvin. "I also just like being at home and being alone a lot of the time, so for me being at home was easier and I felt more comfortable."
However, there were some drawbacks to attending school from home.
"I was getting really frustrated with myself last year because it was really hard for me to learn online," said Singh. "I didn't realize how much I needed a classroom environment until I was online." 
The monotonous routine of e-learning eventually began to wear down on students.
"It wasn't bad at first, but after a while it got repetitive," said Meredith. "I was in my room 24/7 because I would be there for my Google Meets and at night for homework and there was no motivation to get anything done."
Now that just about everyone is back in the building, it has been a strange transition socially for remote students. 
"
I think juniors have been most impacted in that they left the school as freshmen and now they are expected to come into the most intense year of high school and be ready to rock."
— Dan Maigler, social worker
"I was isolated for a year and a half, and so it felt weird coming back because most of the people in my classes were in-person last year and saw each other during the pandemic," said Singh."In a way it felt like the world kept moving on and the school kept moving forward while I was stuck in time."
Remote students who are now coming back as upperclassmen are especially having a difficult time adapting to the normal schedule. 
"I think juniors have been most impacted in that they left the school as freshmen and now they are expected to come into the most intense year of high school and be ready to rock," said social worker Daniel Maigler. "It feels overwhelming." 
Juniors have expressed similar sentiments as they begin to face the academic pressures of an important year.  
"In a way, I feel like a freshman because we've never had a full year of normal school," said Singh. "A​​ll of a sudden we're upperclassmen and we have to think about the SAT… and it's hard to accept that fact because last year was not a 'real year.' "
Seniors are also feeling the effects of the transition from virtual to in-person as college application deadlines near.
"It was sort of alarming how the second I got back in school, I had to focus a lot of time into college apps and going on visits," said Galvin. "Reality hit very quickly."
Despite the difficult transition, former remote students are beginning to adjust and are excited to, hopefully, have a normal school year. 
"My freshman year I couldn't experience all of the sports games at their best, " said Constantine. "… It's more fun going to football games with friends and meeting new people."