LFHS Reads' Inaugural Event Ruled a Hit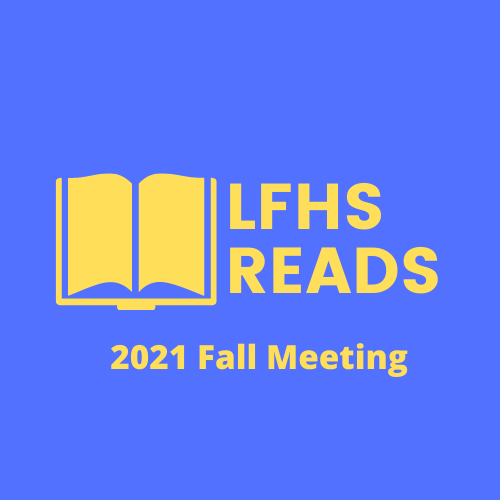 LFHS Reads, a voluntary summer reading program, held its first event on Wednesday, allowing its members to convene and finally discuss the books they read over the summer. The initiative, started by Librarian Katie Pausch and English Department Instructional Director Kristen Carlson, was set to begin last year but was postponed due to the complications of Covid-19, making 2021 its inaugural year.
But throughout these delays, the unwavering goal of the program remained intact. At its core, LFHS Reads has been about creating a summer reading program that is "completely optional and fun for students to get involved in," co-organizer Pausch said.
The program itself was made possible through a grant from the LFHS Foundation that allowed each reader to receive a free copy of the book of their choice and sponsored breakfast at the fall meeting.
"The fact that the foundation understands the importance of a program like this is really great," said staff member Cindy Rogna, who led a book group of her own this year.
For a member of Rogna's book group, sophomore Courtney Fitzgerald, LFHS Reads was a chance to spend more time with one of her favorite LFHS staff members.
"When I was looking through the books, I knew that I liked historical fiction and I saw Ms. Rogna was leading that book group so immediately I was like 'that's the book I'm going to read'," Fitzgerald said.
Other reading selections serve to extend learning done in the classroom. For Latin teacher Ariel Landvick, LFHS Reads allowed her to bring back curriculum that her Latin classes had lost time for.
"I used to read this book in class as a part of Latin 3H but we don't have time for it in class anymore so I brought it here. Latin kids and Latin club are always a special group and they always take the deep dive so this was a great opportunity for us to kind of 'geek out'," Landvick said.
Though their reading choices are widely varied, one belief appears to hold true universally for  participants of LFHS Reads.
"Reading is just fun," junior MaryGrace King said.