Who Wore It Better?
The excitement of returning to school comes with the opportunity to compare some of the cutest upcoming trends!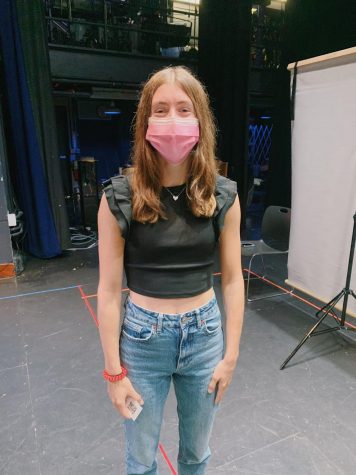 The Ruffle Tank: Ava Douglas vs. Paige Gibbons 
One brand has been dominating the clothing scene this school year: Zara. I'd say about 50 percent of teen girls own Zara, but who cares? It's cute, affordable, and easy. Because of Zara's rising popularity, there was no shock when the Zara ruffle tee shirt took over the first week of school. On the left, Senior Ava Douglas wears a ruched v-neck Zara ruffle tank paired with light wash split hem jeans, another rising trend.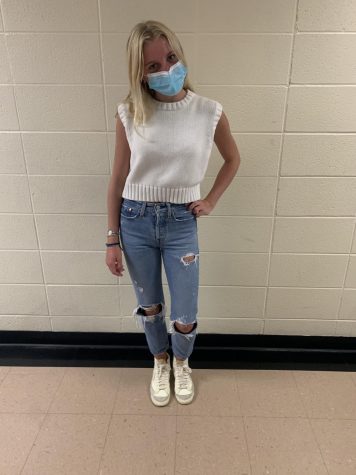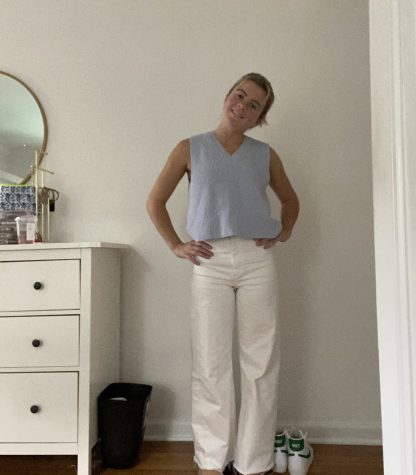 Sweater Vests: Maeve Bradley vs. Caroline Stutz
90's fashion is definitely having a moment and the rise of sweater vests is one of the 90's revival leaders. I mean, am I the only one who's glad there's finally an excuse to casually dress like Cher from clueless? I think Maeve Bradly agrees, she styles her round neck sweater vest with a straight leg blue jean, and white Nike blazers. Caroline Stutz rocked the v neck sweater vest with a straight leg jean.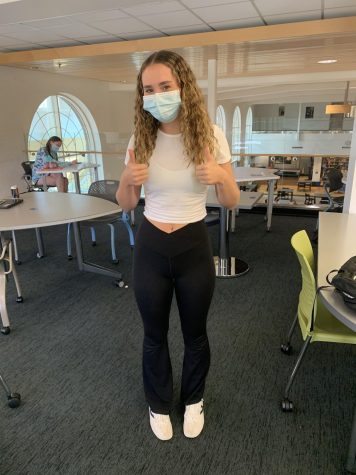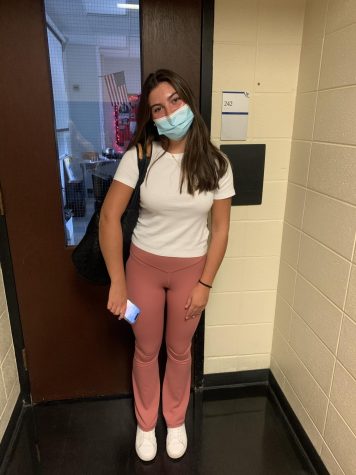 Flare Leggings: Bentley Frost vs. Posy Connery
If you don't have flare leggings in your closet right now, order them. They are the cute, flattering, and trendy take on your classic closet staple, the legging. As we transition to fall, be prepared to see a lot more of these in the hallways. Bentley Frost models the viral aerie legging, known for ultra flattering v cut waistline, with a simple tight fitting white tee and Tretorns. Posy Connery swapped the classic black, for a fun pink/ salmon color, and styled in a similar fashion.