A Bibliophile Recommends: September Page Turners
Well, here we are again: school. September is hands down one of the busiest months of the year. But, that is no excuse to not read! While I do know that I spend more time at the library than the average teen (average person most likely), I will never stop recommending books to anyone and everyone—even if they didn't ask. Getting into reading can be extremely difficult, so here are my favorite books from September so far to give you a jumpstart! 
#1. We Were Liars – E. Lockhart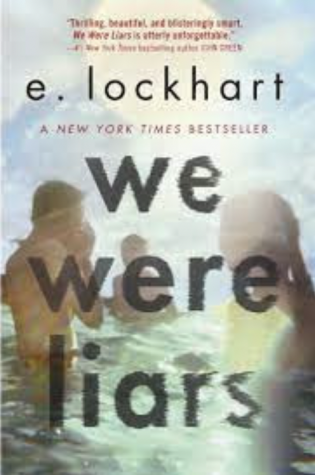 With the number of books that I have read, I can sometimes predict the outcome of a book. But this one seriously left me guessing. The big twist doesn't come until the very end, and when it does, it's major. Author E. Lockhart will keep you on your toes with unnerving dialogue and complicated character relationships. The summer setting provides a false sense of security for both the reader and the characters. I found this book on a recommendation from a friend, and I seriously enjoyed it! 
#2. Nil – Lynne Matson

I have to admit that I stumbled upon this series by complete accident, but I fell in love with it at record speed. Maybe it was the heavenly island setting, the extremely relatable characters, or the absolutely ludicrous plot. Whatever it was, it worked. Author Lynne Matson does an amazing job of capturing bunch of teens being trapped on an island as realistically as someone could. The characters are easy to identify with, as they speak and act like real teens. You won't get any supernatural heroes in this one, just kids dealing with the realistic hardships of the situation. Witnessing the group attempt to solve the mystery of Nil Island will have you yelling in joy, and frustration. This series may leave you much more inclined to pick a colder vacation spot! 
#3. Dear Martin – Nic Stone
This story took me miles outside of my comfort zone. I'm a huge lover of fiction and fantasy, but this book is its own genre. Most would probably classify it as realistic fiction, which says something in and of itself. This book will challenge your ability to listen and will pull at your heartstrings. We hear about racial violence and discrimination on the news, but reading about it from the perspective of the victim takes it to a whole new level. While some may be turned off by the serious topic (as I almost was), it is extremely powerful. Author Nic Stone is a master of both realistically and articulately telling a moving story. 
#4. Joyland – Stephen King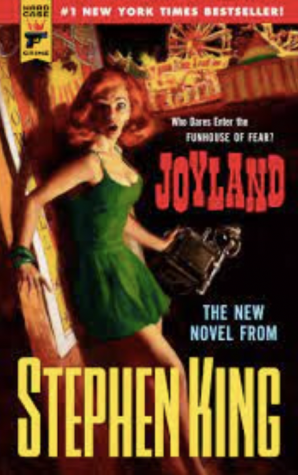 Of course, I had to include a Stephen King book! I think a lot of people don't read the author because they associate him with IT, which is a whopping 1,138 pages. They assume that all of his other books are of the same complexity or length. I am here to shut down this misconception. A perfect example is Joyland. This book has every component of a good mystery: a diverse cast of characters, a remote location, shorter chapters,. With just under 300 pages, Stephen King keeps it short and sweet with this one but doesn't leave out any of the intense detail and plot he is known for. I would especially recommend this book to new King readers, it's a great way to get into some of his more intense work. 
#5. The Cabin – Natasha Preston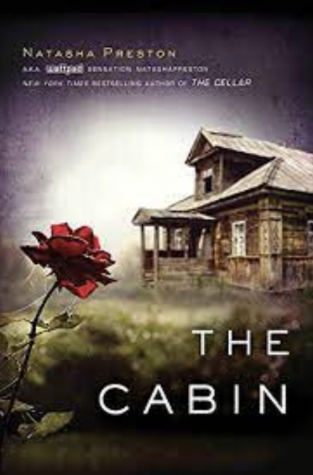 When I tell you that I finished this book in an hour and a half, I'm being completely honest. It wasn't even one I chose (it was a gift), but I could not put it down. This is a murder mystery from the ever successful Natasha Preston, who immediately claimed a place on my top 5 authors list; I first read this book around 6 years ago, and she is still up there!. She does a great job of creating a truly spine-chilling atmosphere. Her characters are a perfect example of the different reactions people might have to a murder, and the social dynamics of this book will leave you stunned. Between untrustworthy cops and new alliances, you will not see the ending coming!