The Campaign Behind Kanye West's Donda is One of a Kind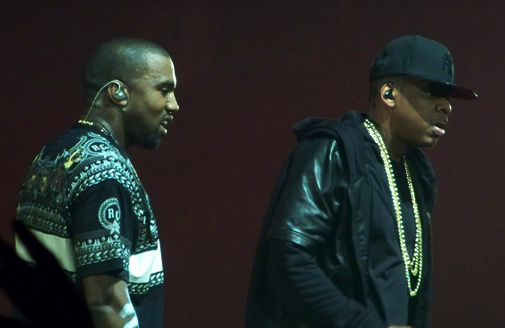 Just weeks ago, Kanye West released his tenth album, Donda. However, the album was initially planned to be released over a year earlier, but was repeatedly delayed until this year.
Donda was the follow-up album to Ye's previous album, Jesus is King, which was released back in late October of 2019 following a very odd marketing campaign. Donda was announced May 2020 with an official release date of July 2020, but because of the pandemic and other factors, in the second half of 2020, the album suffered potential name change, a delay, and a fear of the project being shelved indefinitely.
A Short History of Previous Album Campaigns by Ye
By the time of Ye's third album, Graduation, he was already very well known for announcing release dates just to miss them.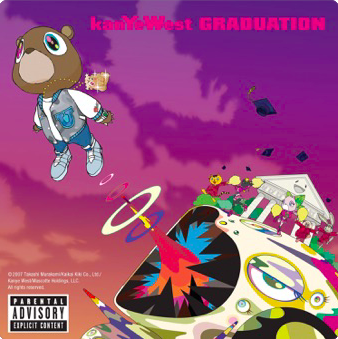 His third album was already ready to be published; however, Ye could not pass up the chance to drop the album on the same date as the upcoming and anticipated release of 50 Cent's Curtis. 
When it was around the time that Ye dropped his 9th album, people thought it was going to be called Yandhi because he had already previewed tracks from this album on US publications back in 2018. However, it se
ems that because of the public uproar about his support for former US President Donald Trump, he receded from the public and dumped the project. 
In January of 2019, he returned to the public and debuted his Sunday Service Choir, which was a gospel group that would perform spiritual versions of hit tracks. After over half a year of anticipation, he dropped Jesus is King in October of 2019, leading to one of the most unlikely gospel albums released by an artist of the likes of Kanye West.
The Timeline Behind
Donda
May 24, 2020
Arthur Jafa, an American video artist and cinematographer, talked with Michéle Lamy, a French culture and fashion figure, about Kanye West working on a new album. 
At this point, the album was supposed to be called God's Country instead of the name we know it by today: "It's called God's Country," Jafa stated. "And this will be, like, the first single, I guess, off of it".
June 30, 2020
Ye releases a single with the name Wash Us In The Blood. This single was supposed to be the debut single from the God's Country album and featured Travis Scott with mixing from Dr. Dre.
July 12, 2020
In a now-deleted tweet, Ye previewed Donda on Twitter. The album would begin with a track that was also called Donda. This track would feature  Ye's late mother, Donda West, reciting the first and second verse from Sound of da Police by KRS over a choir-based sonic backdrop. 
There was a visual included on the tweet which was a behind-the-scenes that showed Ye and his mother having a good time and honoring her memory before it abruptly cuts off.
July 19, 2020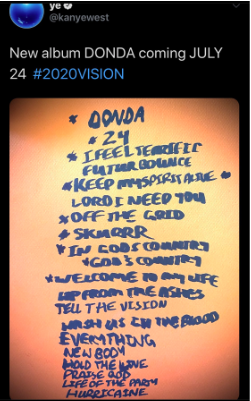 Ye posted a hand-written tracklist that was supposedly of Donda on Twitter. Not only did this tweet confirm that the album's name is now confirmed to be Donda rather than God's Country, but it also confirmed
that the Wash Us In The Blood single featuring Travis Scott would be on the tracklist of the album. 
Along with this reveal, Ye announced the official release date for the album to be July 24, 2020.

July 21, 2020
Only two days after he initially posted the tracklist for the album, Ye posted another tracklist for the album on Twitter. 
This tracklist was completely different from the July 19 tracklist reveal, but the release date for the album remained the same. In this tracklist, however, the single featuring Travis Scott was no longer on the list. This tracklist consisted of 12 tracks and had a run time of 39 minutes. 
July 26, 2020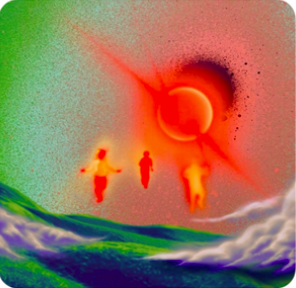 On this day on Twitter, Ye released the album cover for Donda. The album cover featured an orange-red infrared scheme that had three human-like figures in front of the sun/moon in the sky. The ground below the human-like figures had green mountains with white/purple clouds surrounding them. 
This infrared scheme has been used multiple times by other artists, most notably in Brockhampton's only top-charting 2018 album Iridescence.
September 26, 2020
Ye previewed a 40-second snippet of the song Believe What I Say on Twitter. There was a video attached that included a home-shot video of him on a boat sampling a song by Ms. Lauryn Hill called Doo-Wop (That Thing). The audio quality of the snippet is very low, but some lyrics that were able to be extracted from the video included:
"Just one time for the record/Just one time for the record/
Don't agree with the message/Don't agree with the methods."
March 7, 2021
CyHi the Prince, an American rapper, singer and songwriter, stated that Ye had gone back to working on the Donda album after a short vacation. 
This information came out a couple of weeks after Kim Kardashian filed divorce from Ye, which ended their 7-year marriage.
July 19, 2021
Justin LaBoy, host of the TV show Respectfully Justin, posted a tweet saying that Ye had played the album for him and Kevin Durant in Las Vegas. 
LaBoy proceeded to hype up the album on Twitter, stating "Any artist who plan on dropping soon should just push it back," and "ALBUM OF THE YEAR. DONT @ ME."
On the same day, Pusha T announced on Instagram that there would be a listening party for Donda that will take place in the Mercedes-Benz stadium in Atlanta. The listening party was set to take place July 22, 2021.
July 20, 2021
Ye previews the single No Child Left Behind during the NBA finals. The song was previewed during a TV spot for Beats. 
The ad included a one-minute long visual that featured Sha'Carri Richardson, an American track and field sprinter, and the ad confirmed the release date of July 23rd.
July 24, 2021
Justin LaBoy posted a tweet on Twitter announcing that the album's release date has been pushed back to August 6th, 2021. In the tweet, he included the following:
"THANKS FOR YOUR PATIENCE HE WANTS TO GIVE HIS FANS THE BEST POSSIBLE PRODUCT WITHOUT RUSHING ANYTHING. 
HE LOVES YALL WITH ALL OF HIS HEART. GOD BLESS".
July 26, 2021
Ye moves into the Mercedes-Benz stadium in Atlanta in order to finish Donda. He was paying a million dollars a day to live in a room that resembled a jail cell. All that was inside of the room was a television, a bed, and some weights.
July 30, 2021
Abou "Bu" Thiam, who is Ye's manager, announces that there will be a confirmed second listening party for the album in Atlanta. The listening party was billed as a "DONDA album release" event and it was scheduled for August 5th, 2021.
August 3, 2021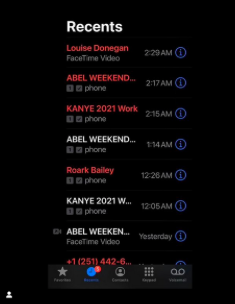 Ye posted a screenshot of his recent calls log on the internet. This image was then later reposted by Mike Dean, an American record producer, on his personal Instagram account. 
In the screenshot of the phone logs, people realized that there were three calls from rapper The Weeknd at 1:14 a.m., 2:17 a.m., and the day before. This led people to believe that Ye was teasing a The Weeknd feature on Donda.
August 5, 2021
The second listening party takes place in Atlanta with new mixes and features on the album. Guest features included the likes of Kid Cudi, Fivio Foreign, Westside Gunn, Conway the Machine, 070 Shake, Jay Electronica and The Weeknd.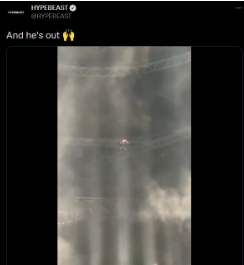 The listening event ended with the song No Child Left Behind and, once it concluded, Ye was lifted up by a harness off the stage and the event ended.
August 7, 2021
It was found out that the date on the Donda pre-order page on Apple Music was changed to August 15th, convincing the public that the album was set to release on that day. However, this was never confirmed by anyone on Ye's team and the date was eventually changed again to the 20th.
August 18, 2021
A third listening party for the Donda album was confirmed to be taking place in Soldier Field Stadium in Chicago. The listening party was scheduled to take place August 26th.
August 21, 2021
On Ye's personal instagram account, every single image he had posted had now been deleted. All of these posts were replaced with a single picture of his childhood home. This home was sold by his late mother Donda West in 2004 and then supposedly repurchased by Ye in 2020.
August 23, 2021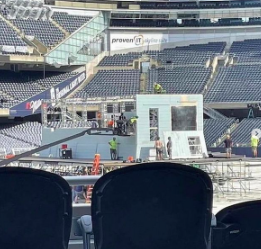 Days before the scheduled third listening party, there were rumors spreading that Ye's childhood home was being recreated inside of Soldier Field Stadium in Chicago. There were multiple images of the home being constructed being posted on multiple different Instagram accounts.
August 26, 2021
The third listening party takes place in Soldier Field Stadium in Chicago. To open the listening party, Ye brought on two very controversial guests on stage: Marilyn Manson and DaBaby. 
Marilyn Manson currently had four lawsuits against him for abuse, sexual assault, and multiple other allegations. DaBaby had made multiple homophobic comments at his performance at Rolling Loud in Miami.
August 29, 2021
Three days after the third listening party, the album is finally released on all platforms. "Donda" managed to smash first-day streaming records and claim the second biggest Spotify album debut in all of history. The album reached 94 million streams on Spotify and 60 million streams on Apple Music in just the first day of it being released.