Religious Diversity Club Offers Students 'Safe Space'
In today's social and political climate, religion can be an extremely sensitive topic. Between controversies, opposing views, and ironclad opinions, expressing beliefs can be a risky endeavor. For senior Madeleine Kapsalis, the negative connotation over religious conversation was devastating.
It was this adversity that led her to founding the Religious Diversity Club.
"I felt like students at LFHS needed a safe space to express their religious beliefs, a space that wasn't necessarily a social studies class. At each meeting, someone usually gives a small presentation on a religion. It could be one they actively practice, or just something they're interested in," Kapsalis said.
However, the road to her success was not an easy one.
"I came up with the idea in the beginning of my sophomore year, maybe September or October. After I had the idea, I realized that I had no clue how to actually start a club,"  Kapsalis said. She met with Activities Director Mrs. Malec, who explained that she needed to find a teacher to sponsor the club in order to continue.
While it may seem like finding a teacher to support a club is easy, Kapsalis cited this as the most difficult part of the process.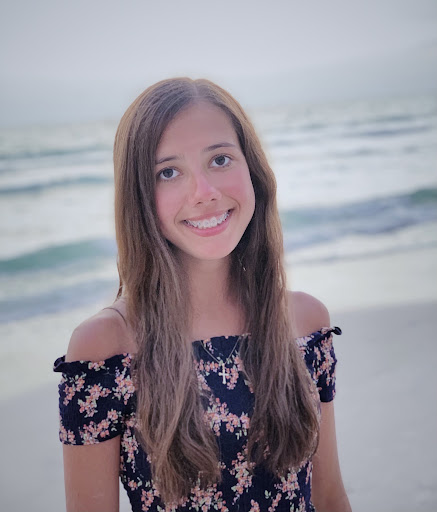 "I actually sent out an email to all of the English teachers at LFHS, because I thought that English was the most similar topic. I really wanted to find someone who had some kind of area of expertise that could add to the club. But out of everyone that I emailed, I got one response: Mrs. MacBlane."
Mrs. MacBlane, a social studies teacher, said she was impressed by Kapsalis's organization and enthusiasm.
"I feel like the club is a great way to teach students not only about differences in religion, but also about how to have a discussion. Some of the best conversations I've had while teaching were in that club," Mrs. MacBlane said. "She has so many great ideas!"
Even though she found a teacher who was interested in being a sponsor, Kapsalis had to convince people to support her idea. Some thought the club would spark unwanted arguments and exclusion.
"Some people were concerned that it would cause controversy with students,"  Kapsalis said. "I really had to emphasize that it wasn't "a religious club." It was about being educated on the subject of religion, learning about the differences, and developing tolerance."
After more meetings and hard work, the Religious Diversity Club was finally ready for its first meeting. But now came another difficult task: advertising.
"
I felt like students at LFHS needed a safe space to express their religious beliefs."
— Madeleine Kapsalis
"It was really hard to find students to join who weren't afraid to talk about religion. I know it can be a really sensitive topic for some people, and it was hard to find some who were open to the idea. It took a lot of advertising," Kapsalis said.
Before COVID hit second semester, Madeleine utilized many different forms of advertising to spread the word. "Posters, the club fair, and word of mouth were probably the most effective. COVID really made it hard."
After the first meeting in November of 2019, the Religious Diversity Club became the "safe place" that Kapsalis imagined.
"It's an amazing way to learn about diverse religions, and share about your own. I've really enjoyed learning with my peers, and getting the opportunity to share my own beliefs with them," said  senior Ella Vander Velde.
"I'm really sad to have to leave it after I graduate this school year, but I'm also excited to leave it to someone who's really interested," Kapsalis said of her plans for after senior year. "It's truly something special. We've built a really great group, and broken a lot of barriers."
*The first Religious Diversity Club meeting of the 2021 – 2022 school year is TBD*
About the Writer
Kayla Wisneski, Editor
Kayla Wisneski is a senior at LFHS, and in her second year writing for The Forest Scout. She is involved in the Religious Diversity Club and Scout Buddies....