Across the Pond
Premier Week Recap and Preview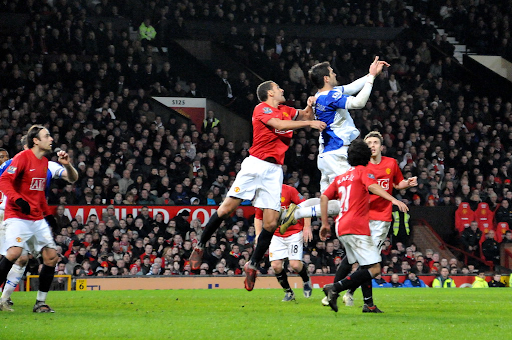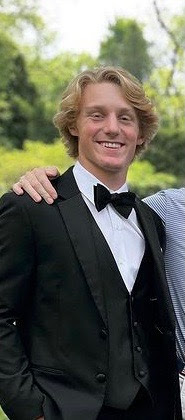 The long awaited 133rd season of the English Premier League has finally begun. Twenty teams will battle it out over the course of nine months; and each team will play one another twice, once at home, and once away.
The table is decided on points: 3 points for a win, 1 point for a draw, and zero points for a loss. The top 4 teams are rewarded with a spot in the Champions league (a competition against teams all across Europe), while the bottom 3 teams are relegated to the league below.
This format provides more entertaining viewing, with teams always having something to fight for no matter where they fall on the table. But enough with the intro, and on with some coverage of our friends across the pond.
Game of the week: Match Week one
Leeds @ Manchester United
The Pennines Derby, as those from Northwestern England would call it, kicked off at 6:30 a.m. Saturday morning, and for those eager enough to bear the early wake up were in for a treat.
The game provided six goals, with the final score being 5-1 to the Red Devils. Paul Pogba made the headlines after thrashing Leeds' defense, providing 4 assists. Alongside his Portuguese teammate, Bruno Fernandes, who bagged a hatrick worth of goals.
The Theatre of Dreams lived up to its nickname in this one sided affair.
Player of the game: Paul Pogba
Other results:
Brentford 2 – 0 Arsenal
Burnley 1 – 2 Brighton and Hove Albion
Chelsea 3 – 0 Crystal Palace
Everton 3 – 1 Southampton
Leicester City 1 – 0 Wolves
Watford 3 – 2 Aston Villa
Norwich City 0 – 3 Liverpool
Newcastle 2 – 4 West Ham
Tottenham 1 – 0 Manchester City
My team of the week:
GK: Hugo Lloris (TOT)
LB: Marcos Alonso (CHE)
CB: Japhet Tanganga (TOT
CB: Virgil Van Dijk (LIV)
RB: Trevoh Chalobah (CHE)
CDM: Wilfred Ndidi (LEI)
CM: Paul Pogba (MAN)
CAM: Bruno Fernandes (MAN
LW: Heung Min Son (TOT)
ST: Michail Antonio (WHU)
RW: Lucas Moura (TOT)
Game of the week: Match Week two
Leicester City @ West Ham
The Hammers beat the Foxes to a pulp at home soil on "Monday Night Football," which for us in the central time zone would more appropriately be referred to as "Mid Monday soccer."
The game took place at West Ham's London stadium. Last week's team of the week striker (and David Moyes' six million dollar man) Michail Antonio claimed two goals to his name, along with an assist, urging West Ham on to a decisive 4-1 victory over Leicester City.
The away side skulked home with their only goal coming from their young Belgian midfielder Youri Tielemans. Following the final whistle, the Northeast Londoners were shot to the top of the table after two weeks, with a goal differential of +5.
Player of the game: Michail Antonio 
Other Results:
Liverpool 2 – 0 Burnley
Aston Villa 2 – 0 Newcastle
Crystal Palace 0 – 0 Brentford
Leeds United 2 -2 Everton
Manchester City 5 – 0 Norwich City
Brighton and Hove Albion 2 – 0 Watford
Wolves 0 – 1 Tottenham
Southampton 1 – 1 Manchester United
Arsenal 0 – 2 Chelsea
My Team of the week:
GK: Hugo Lloris (TOT)
LB: Joao Cancelo (MCI)
CB: Joel Matip (LIV)
CB: Aymeric Laporte (MCI)
RB: Reece James (CHE)
CM: Rodri (MCI)
CM: Ilkay Gundogan (MCI)
CAM: Matheus Klich (LEE)
LW: Sadio Mane (LIV)
ST: Michail Antonio (WHU)
RW: Raphina (LEE)
Game of the week: Match Week 3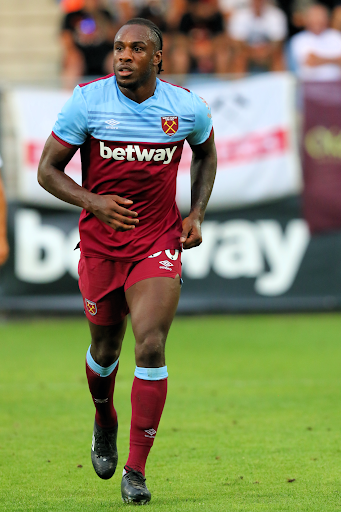 Southampton @ Newcastle United
Ah, yes… The gloomy, wet, Northeast of England, where my favorite team, Newcastle United, resides. The Magpies, who have been down on their luck this season after starting out 0-2, hosted Southampton on Saturday afternoon. This fixture is the farthest any two premier league teams have to travel all year, and the traveling Saints fans were not disappointed.
The away side was saved at the bell from a penalty kick to James Ward-Prowse to level them 2-2, cancelling out what the home fans thought would be Allan Saint-Maximin's game winner.
Newcastle earns their first point of the year, and Southampton claws back for their second. My boys are challenging my allegiance to them, starting out quite awfully. Hopefully, for myself and the fans' sake, they can start winning.
Player of the game: Allan Saint Maximin
Other Results:
Manchester City 5 – 0 Arsenal
Aston Villa 1 – 1 Brentford
Brighton and Hove Albion 0 – 2 Everton
Norwich City 1 – 2 Leicester City
West Ham 2 – 2 Crystal Palace
Liverpool 1 – 1 Chelsea
Burnley 1 – 1 Leeds United
Tottenham 1 – 0 Watford
Wolves 0 – 1 Manchester United
My team of the week:
GK: David De Gea (MAN)
LB: Luke Shaw (MAN)
CB: Davinson Sanchez (TOT)
CB: Ruben Dias (MCI)
RB: Kyle Walker (MCI)
CDM: Fred (MAN)
RM: Marc Albrighton (LEI)
CM: James Ward-Prowse (SOU)
RW: Gabriel Jesus (MCI)
ST: Ferran Torres (MCI)
LW: Allan Saint Maximin (NEW)
Next week's game to watch:
The international break, when players leave their clubs for a week to play for their national teams, is in effect this week, so fans must wait until the weekend of the 11th to watch premier league football.
Some exciting games are in store, but none more captivating than Manchester City's trip to the King Power Stadium, where they will face off against last years' FA Cup Victors: Leicester City.
Both of these teams are relatively recent additions to the Premier league's top dogs, and are both formidable forces when on their day. You can catch this game Saturday the 11th on NBCSN at 9 a.m..
About the Contributor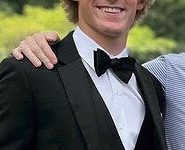 Ben Winebrenner, Staff Writer
Ben Winebrenner is a senior at Lake Forest High School. This is his first year writing for the Forest Scout. You can catch most of his written work in...