TFS Recommends with Anna, Louise, and Edward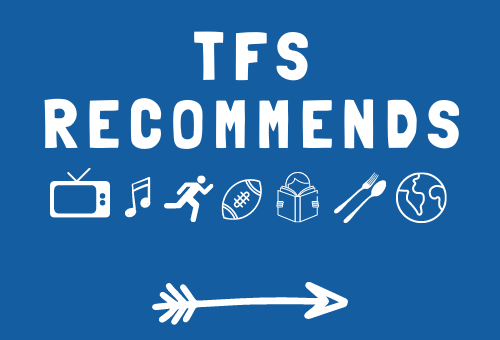 Each week two writers share their current obsessions. This week features editors Anna Pierson, Louise Brickman, and Edward Torosian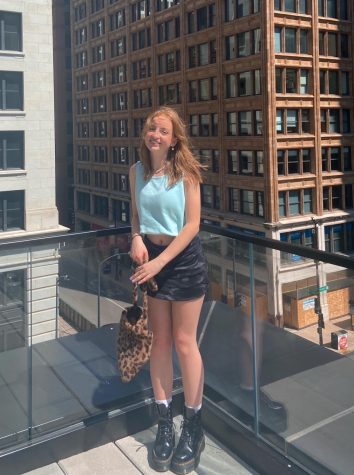 Anna Pierson
Phoebe Bridgers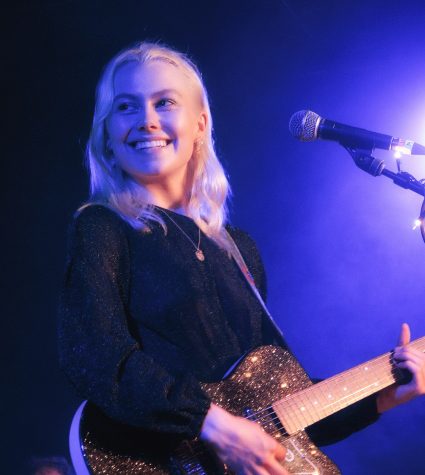 If I named every song by Phoebe Bridgers that I would recommend, the list would go on forever. I also can't decide if I like her album "Punisher" or "Stranger in the Alps" better, so it looks like you'll just have to listen to both. Some notable songs from her discography (I'm forcing myself to limit this list, I swear) include the following: ICU, Would You Rather, Motion Sickness, Kyoto, Dylan Thomas, Funeral. My obsession will only continue to be fueled when I see her live at Pitchfork Music Festival in Chicago this September. She is also going to be featured on Taylor Swift's re-recording of "Red" which will be released on November 19th (dream collab!!!???).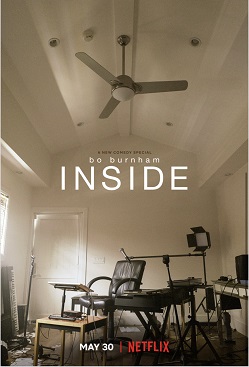 Bo Burnham: Inside
Written, directed, filmed, edited by, and starring only comedian Bo Burnham, Inside explores day-to-day life during quarantine through comedic (and sometimes not so comedic) sketches and songs. Burnham alludes to the issues with performative activism and opens up about his worsening mental health. I don't have much else to say about this one; you just need to watch it. It deserves all the praise. 
Meatheads Chicken Tenders
"Can I please have an order of chicken tenders with 2 sides of honey mustard sauce and cajun fries?" is a question I've asked probably too many times. With their perfectly crunchy outside and perfectly cooked inside, these take the cake as the best chicken tenders I've ever had. I'm not afraid to be controversial in saying that these are far better than the nuggets at Chick-Fil-A. I wish the preparation didn't take as long so that I could get them during school lunch with my off-campus pass. I rationalize the waiting time by saying it's how you know they're making them fresh. It is so worth it. Also, trust me on the honey mustard. 
Silver Rings from Etsy
It used to be so difficult to find affordable, cute rings that didn't turn my fingers a sickly green color. If you can relate, my very best advice would be to go to Etsy; there are so many options. It is important to check the reliability of a seller through ratings and reviews, but odds are that the items are high-quality. Etsy is also an opportunity to support small creators, which is also often more sustainable than purchasing from bigger brands. I got a pack of 6 silver rings, I've worn them everyday, and my fingers have yet to be stained green. I have 2 more on the way! 
"Sedona" by Houndmouth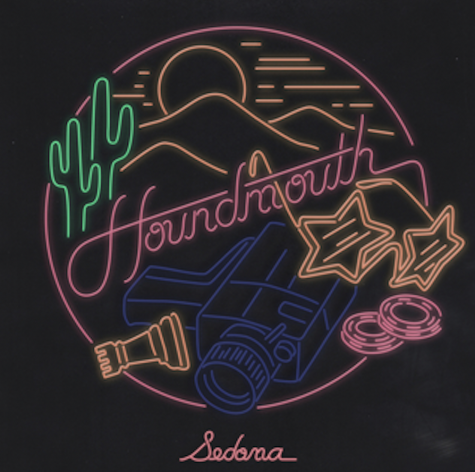 This song is constantly stuck in my head, and it might have something to do with the fact that I turn it on every single time I get into the car. It never gets old. This indie-rock masterpiece has the power to immediately put me in a good mood. The energy of it makes me feel so free, and it's the best to sing along to. Give it a listen, you won't be able to turn it off.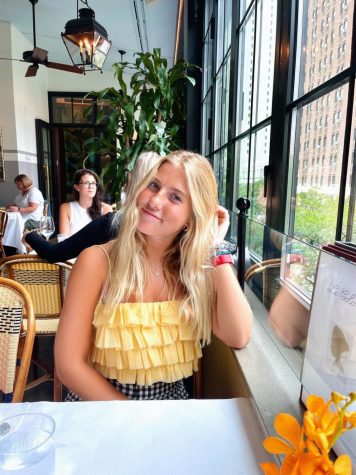 Louise Brickman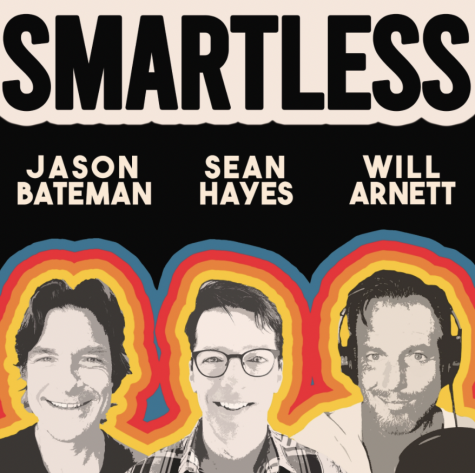 Smartless Podcast
I've tried to get into the whole "exercising to podcasts" and listening to the classic Crime Junkie and BFF's Pod, but it wasn't until I got hooked on Smartless that I genuinely enjoyed podcasts. On a college road trip, my mom and I finally got tired of listening to the same country playlist and tuned into Smartless. Hosted by Jason Bateman, Sean Hayes, and Will Arnett, Smartless was first born during quarantine in 2020. Since then it has grown, being released every Monday with a host bringing on a surprise guest to answer some questions, joke around with and maybe even make fun of in a lighthearted way. My all time favorite episode is where the one and only Ryan Reynolds comes on the show. It's an hour of the group laughing and making jokes while finding out all the gossip with that certain celeb. 
Malibu Rising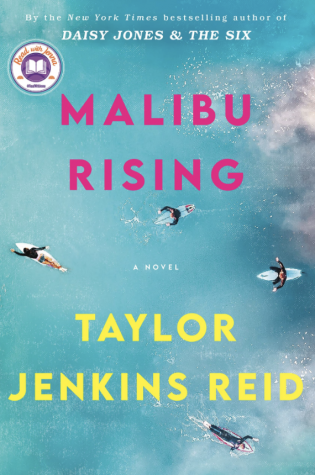 I wish I was a bigger reader during the school year, but the classic summer read is where I shine. I snag a good YA book and off I go. This year my favorite was a book that happened to be randomly suggested that I try out by one of my good friends at the bookstore. I visited Malibu, California earlier this summer and am still riding off that high. It totally exceeded my expectations and I finished it in no time. It's always so satisfying when you find a book that makes you want to never put it down. If anyone has ever read When Life Gives You Lululemons, this kind of gives the same vibes. It's about four famous siblings who throw an annual summer party, and how over the course of 24 hours so many life changing things go down. It also switches back and forth between present-day, and when they are growing up, learning more about their unfortunate home life.  
Graeter's Ice Cream 
If I had a nickel for every time I made the drive to Winnetka this summer to try and get to Graeter's before they closed at 11 pm I would have a big handful of nickels. My cousins from DC stay in Lake Forest every year and once they discovered Graeter's it became a weekly thing. Not to mention it is definitely the top pick for my friends and I, despite the drive and convenience to go to the classic Sweets or Suzy's Swirl. My all time favorite is the black raspberry chocolate chip. To be fair I haven't ever tried anything else, but why mess with perfection?  
Friday Night Lights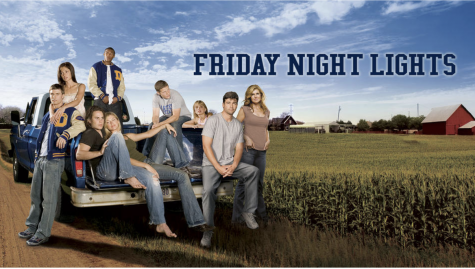 It was taken off Netflix five years ago when I was halfway through the show in seventh grade, but now our screens have been graced once again by the presence that is Friday Night Lights. Whether you're a Riggins fan or a Smash fan, this show has a little bit of everything. I feel like it was the basis for All American. Personally, I don't think All American holds a candle to FNL. Perfect binge for when you need a good watch, or for when you're just in between shows and need something to kill the time. This may just be a Brickman thing, but my parents have now gotten back into the show as well, so now we'll just casually talk in our southern accents around the house, trying to sound like Coach Taylor and the rest of Dillon Texas.
Yeti Water Bottle
If anyone knows me they know that my yeti bottle is my staple. At this point it is almost my security blanket, it comes with me everywhere. I first laid eyes on the Rambler 26 oz Bottle with Chug Cap when I went fly fishing in Colorado a few years ago. With the gear we borrowed, we were given a few of these water bottles and I was hooked. That year for Christmas my dad gifted my whole fam our own water bottle because he too saw these creations for all their glory. Now, like 3 years later, it has scratches, dents, a yeti sticker, and some old faded friendship bracelets on it. I mean you never know when you're going to be in need of some cold ice water.

Edward Torosian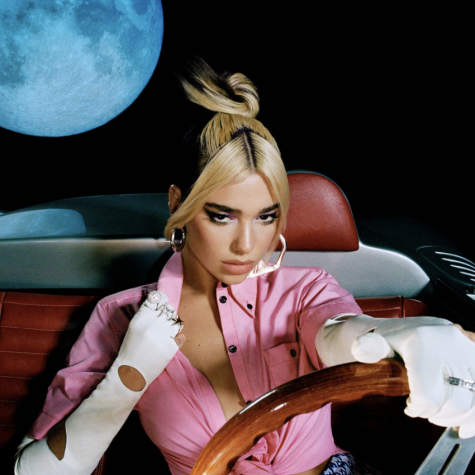 Future Nostalgia, by Dua Lipa
Alright, alright, laugh all you want. But when you're done, listen to Future Nostalgia, by Dua Lipa. After finally listening to it over 6 months ago, it has still not left my constant rotation. The album features countless exhilarating pop anthems that will absolutely live in your head. My personal favorites are Physical, Cool, Hallucinate, and We're Good (Deluxe Edition), but, really, you can't go wrong. 
Deer Path Inn's "Hot A** Chicken Sliders"
Every week or two, my family orders in from The Deer Path Inn for dinner, and I have not been let down when I order their Hot A** Chicken Sliders, which is really saying something considering I get them every single time. Paired with a side of fries and topped with pickles, Nashville hot sauce, and coleslaw, these sandwiches are truly top-notch. 
Real App
Let me just say, Real App came out just a few months ago, and it has already revolutionized how I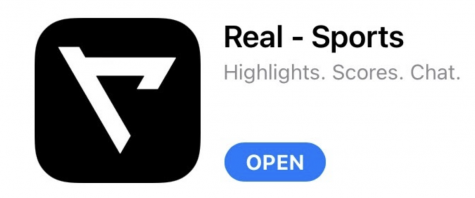 watch the NBA. The idea is it's supposed to be like a social media platform for basketball highlight reels (hence the name, Real). You set your interests as soon as you download the app, entering your favorite types of plays to watch, favorite teams (Bulls, of course), etc. You are then presented with just about every statistic you would ever need to know, yet in a very organized layout. The main page is a feed similar to that of Instagram, with a live comment section underneath each highlight and statline. You can customize your profile and even answer polls on which team you think will win each game. Just search "Real – Sports" on the App Store.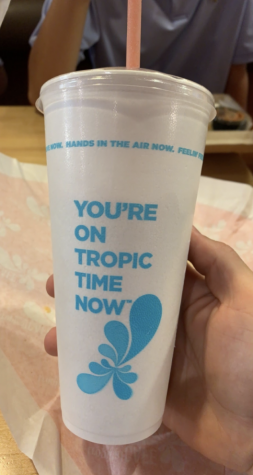 Tropical Smoothie Cafe
Ever wanted to be on "Tropic Time?" Ever wondered what that even means? If so, you're in luck, with a new Tropical Smoothie Cafe now open in Lake Bluff. Any smoothie on the menu is unique and delicious, and their food is really good too. My personal favorite is the Island Green smoothie, but I'm still in the process of trying every single one at least once. With 25 on the menu, I should be occupied for at least a few days.
Fantasy Football
Do I need to explain this one? Football season is back, bringing fantasy season with it. Draft day is one of the best days of the year, and Sundays in winter are that much more exciting when you have a championship on the line.