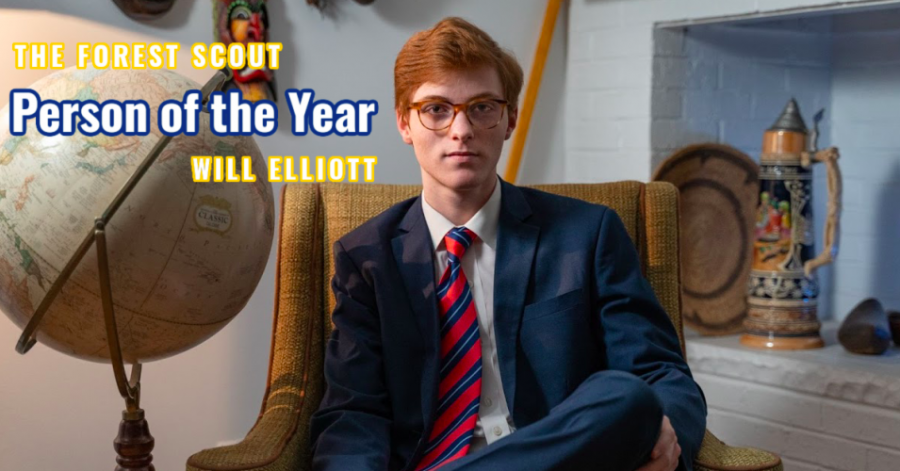 The Forest Scout's 2021 Person of the Year: Will Elliott
June 6, 2021
Will Elliott should have had his own office at Lake Forest High School. 
It's too late now, but imagine how much more Elliott could have got done with a quiet workplace, replete with a few monitors, a snack cabinet, and a stronger Wi-Fi connection.
Instead, armed with just a school-issued Chromebook, Elliott had to take on the responsibilities of someone with a fancy office chair and a secretary.
Elliott wore a lot of hats: a member of the high school's COVID Task Force, he offered a student perspective on a safe return to in-person learning; as the student liaison to the Board of Education, he updated the community on student-led initiatives; as the student body president, he was tasked with uniting a school in the midst of the most stratified circumstances.
Few students could claim more leadership roles, and certainly not in such distinguished positions. He's pretty much the closest thing the school had to a student administrator. 
But Elliott wasn't some backroom operator — he was also the most visible school leader that didn't have the title of principal or superintendent.
He was the voice students heard every morning over the intercom, dictating birthdays and fun facts with surefire confidence. He was the faceless name blasting school-wide emails in an effort to promote Student Council events. He didn't seek the spotlight, it just always found him.
He was a host, consultant, tour guide, and influencer, all-in-one.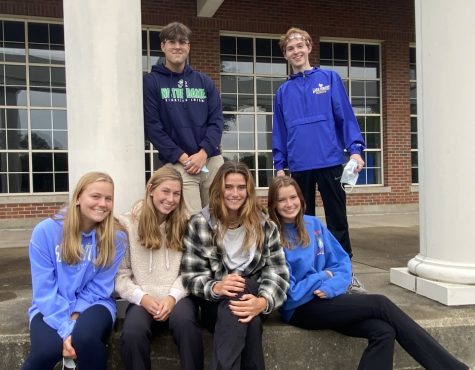 Serving in such a panoply of roles, Elliott achieved an almost unrivaled level of notoriety among students. If it's possible for a high school student to attain a level of inter-school celebrity, then Will did it.
"I don't think I've met a single person in the building that doesn't know who he is," said Mrs. Laura Clegg, a Student Council advisor who worked closely with Elliott.
My Forest Scout colleague Nick Winebrenner wrote earlier this year, "Will has become practically famous at the high school."
Dr. Chala Holland, the outgoing principal of LFHS, called Will the "Mayor of Lake Forest High School."
As the "Mayor," Elliott married an uncommon level of fastidiousness with the charm of a veteran politician.
In other words, he got things done, and looked good doing it, too.
The Forest Scout has named a Person of the Year since 2017, with the recipient being chosen after some discussion by the Editorial Board. Past winners have come in all shapes and sizes, recognized for their achievements in any number of school activities. But never before has a Person of the Year winner been so intimately involved in curating the student experience like Elliott.
To kick off the year, Elliott conceived of Fall Fest, a socially distanced supplement of fun in a year without homecoming. The year before, he created the Quad Games, which split the junior class into four teams, and allowed them to compete for prizes and supremacy by measuring levels of student engagement. He also drafted and ratified the first ever Student Council Constitution, and worked to thank support staff throughout the year via the ongoing Student Council Appreciates initiative.
And how about last month's prom, held entirely on the school's campus and universally praised as a successful event? Oh yeah, Elliott drew up the blueprint for the event last year as the Junior Class President, before it was scrapped due to the pandemic.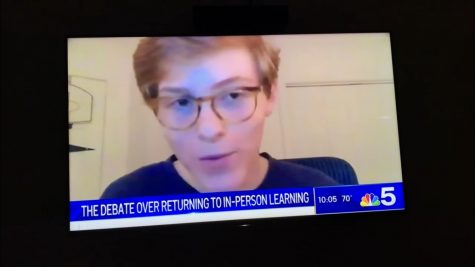 "I've never met anyone as ambitious as Will," said Senior Class President Morgan Bielski. "He comes up with huge ideas, and goes to every length necessary to accomplish them."
In considering these accomplishments, Elliott emerged above a decorated pool of candidates as the person who best embodied LFHS' spirit of excellence and commitment to service. Over the last four years — and especially this past one — Elliott went above and beyond in his commitment to serving his peers and community with his tireless work ethic and creative ingenuity.
A gifted student, humble leader, and compassionate friend, Elliott was a clear choice.
True to form, he offered a diplomatic answer in response to being named Person of the Year.
"As an avid four-year reader of The Forest Scout, I've always been impressed with the quality of writing and the quality of person featured in the end-of-year collection of stories," said Elliott. "It's truly an honor to be among them."
He never turns it off.
⬖⬖⬖
Will has a problem with his bookshelf: there's no more space left.
The issue arises chiefly from his excessive success as a member of the debate team.
Elliott's organic rhetorical skills, coupled with his knowledge of current events and rigorous preparation, made him a formidable opponent and a mainstay on the awards podium.
Since he started competing as a sophomore, Elliott either won or placed in just about every debate competition he participated in.
"Will is absolutely one of the best, most natural debaters I have ever coached in my 10 years with the LFHS Debate Team," said coach John Wanninger.
His success usually earned him a trophy, which led to the problem he faces today: an overflowing cluster of plaques, medals, and oversized faux-marble trophies that is beginning to draw the ire of his mother. (It didn't help that at last Wednesday's Awards Night, he picked up two more jumbo-sized trophies that have yet to find a permanent resting place.)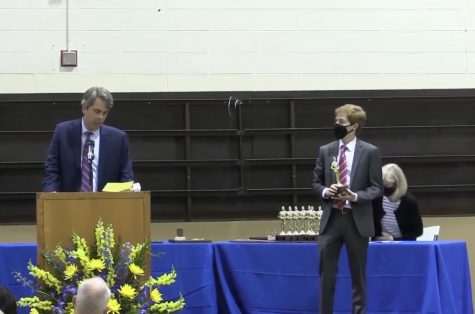 To help preserve his wisdom and ensure that others can attain his level of success, Elliott has produced a series of videos he calls an "online debate curriculum."
Think of it like a Masterclass for high school debate, in which everything from standard debate procedures to the bill drafting process is laid out by Elliott, who recorded the videos in his bedroom.
"Sometimes students are great because they are brilliant writers, or they have profound insights about texts and about the world, or they display maturity beyond the norm, or they are just a great person," said Wanninger. "Will Elliott is all of these things."
In the classroom, Elliott was the type of once-in-a-generation student that caused teachers to reaffirm their commitment to the profession.
"Will is one of those students who reminds me why I became a teacher in the first place," said Wanninger. "I know that Will is going to make outstanding contributions in whatever he chooses to do in life, and it fills me with pride to think I might have played even a small part in that."
Throughout the building, and across departments, teachers gush about Elliott, his achievements, his eager participation, his keen sensibilities.
"Once in a great while a student comes along who changes the culture of the building," said Clegg. "Will is that young man."
"He will be the one others are compared to for the foreseeable future at LFHS."
⬖⬖⬖
On Saturday, in his final duty as student body president, Elliott will deliver a commencement speech, one he hopes will serve as a fitting capstone to his vaunted legacy at LFHS.
If there's a right student to deliver such a weighty address, it's Elliott, who has the eloquence and introspection necessary to reflect on the high school experience.
He's also done it before.
Friend Yana Savitsky says that her mother still brings up his eighth grade graduation speech, when he captured an audience of Deer Path Middle School graduates with an engaging and referential look back at the previous four years.
This time, Elliott hopes to do much of the same.
"Over the last four years, I tried to get to know as many people as possible," he said. "I tried to have a moment with each individual. This speech will be my last moment with everybody."
For a little over three minutes, he'll have that opportunity, and in the process, he'll remind everyone in attendance, both in-person and virtually, why he is held in such high regard.
This fall, Elliott will head for New Hampshire's Upper Valley to begin his freshman year at Dartmouth College. His dream school, where he was accepted early decision, Elliott is enthralled by the prospect of the next four years at such a prestigious university.
But before he leaves, Elliott has a legacy to cement. If you'll let him back into his office, he has a few more loose ends to tie up.
"This school gave so much to all of us," said Elliott. "I felt a duty to give back to it and leave it better than I found it."
To teachers, peers, or anyone who will listen, Elliott has been expressing his gratitude for all they have done for him over the past four years. 
It's probably time we repay the favor.