Andrea Westrich brought Spanish culture – and cookies – to the classroom
Mrs. Westrich will retire this month after 33 years in teaching
It's the little things that can make a class more enjoyable – the freshly baked cookies on days of quizzes, the candy won after winning a review game, the heartfelt conversations in class. 
Mrs. Andrea Westrich has been a staple teacher in the World Language Department since 1998. Prior to starting her career here, Westrich attended Tufts University as a History/Spanish double major. She later moved out to the Chicagoland area to get her masters at Northwestern University. During this time, she worked for 10 years at Elk Grove High School before starting here in 1998. 
"She and I were hired at the same time in 1998, and she immediately became an outstanding asset of the World Language Department in LFHS," said colleague Andre Yavetsky, "I will never forget her wisdom, generosity, high energy, and willingness to help every member of our department."
Even though she does not live in Lake Forest, Westrich found a home at LFHS. The environment created by the staff and students made her feel welcomed and made her want to stay at the school for 23 years.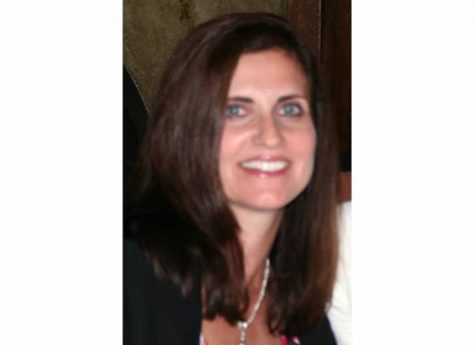 Great teachers don't stay forever. After 33 years, including 23 at LFHS, Westrich is retiring this month. For over 33 years, Westrich has brought out the best in her students and has created a unique teaching atmosphere. Her presence in the department has been more than just a friendly face, but herself along with her colleagues have revolutionized the curriculum for Spanish as well. 
Revolutionizing the Spanish Program
Roughly eight years ago, Westrich had just begun teaching Spanish 5 when she talked to Marni Levinson about changing the curriculum. The senior level course was originally taught in the same manner as underclassmen Spanish classes. However, Westrich and Levinson agreed that it was time to switch up the curriculum, especially for the senior students. 
Eight years later, the class is a favorite among many Spanish students. With Westrich and Levinson advocating for a change in the curriculum, the class has many seniors receiving college credit for taking the class. 
"We worked really hard because we had to create every single thing for the class, since there was no textbook and anyway, we had decided on what movies, themes, vocabulary, and culture we wanted to cover," said Levinson. "It was challenging and one of the best things that I have done in my 21 year teaching career." 
Westrich's, along with Levinson's, initiatives have reinvented the Spanish core curriculum at the school. Without Westrich's input and organizational skills, the class would not be what it is today. 
"With her organization and work ethic, I was always trying to keep up with her, or get ahead of her so she would not do all of the work," said Levinson.
Her Love for the Students
A notable part about Westrich's classroom environment is that she is passionate about what she does. Every student who has had her knows that she loves what she teaches, especially in her 4H class. 
Westrich introduces an array of topics to her students: immigration along the Mexican border, essays by Jorge Luis Borges, and a student favorite novel titled Aura. Westrich's enthusiasm in teaching these topics to her students makes the class not only interested, but invested in the unit and want to participate in the class discussions. 
" I felt stimulated by my students as well," said Westrich, "It is always an interesting and memorable time during the year in those classes for as long as I've been teaching here." 
Many of Westrich's students are juniors, and she has always understood that her juniors have a lot on their plate with standardized testing, AP classes, and other stressors associated with junior year. Westrich knew her students may need a break from all the stress. She made sure her class was a part of the day that her students would look forward to, and made sure her students weren't listening to a lecture.  
A classroom favorite was playing group games to help practice Spanish, with the possibility of earning a piece of candy. Sadly, because of COVID-19 and the mixture of remote and in person learning, some of the student favorite activities were not played as they have been in the past.
"
Junior year was very stressful, but it was nice to learn these little tips and know Señora Westrich cared about not only our Spanish skills, but our mental wellbeing."
— Finola Summerville
Aside from the games, however, Westrich still was able to foster a welcoming environment before and during COVID. She always emphasizes for her students to have a growth mindset to help alleviate stress related to grades. Now, for 4H students in particular, when they think of Spanish 4H they think of two things: a growth mindset and Carol Dweck. 
"I read Carol Dweck's book and took excerpts from her book to teach to the class. Then, I read more articles and listened to podcasts. I noticed there's so much out there that's connected with the growth mindset," said Westrich.
Every year, Westrich takes a lesson she has learned about the growth mindset and adds it t o her curriculum. Up until now, all of her lessons are a "conglomeration of many different materials that have come together over the years." 
Many students appreciate Westrich's efforts to incorporate lessons about mindfulness and maintaining a positive mindset. It's a staple part of the Spanish 4H curriculum that has quickly become synonymous with the class as a whole.
"Señora Westrich shared strategies and information by Carol Dweck into her curriculum which taught us how to destress and have a growth mindset," said senior Finola Summerville. "Junior year was very stressful, but it was nice to learn these little tips and know Señora Westrich cared about not only our Spanish skills, but our mental wellbeing."
Westrich understood and empathized with many of her students' stress for their junior year, and always made sure to make her classes a place to destress and take a break from the typical lecture classes of the day. 
Regardless of the Spanish class level, Westrich truly loves all of her students and only wants the best for them both mentally and academically. 
"I'm going to miss working with the kids, that's the best part [of the job]," said Westrich, "I think the students at LFHS whether they are strong academically or not, they are wonderful people… Some may not have goals about what they want to do with their lives, or how they want to be academically. But, as long as they are good people, that's what's important, which I find most kids at LFHS to be."
Legacy
While Westrich will no longer be in the building, her impact on her colleagues and students will remain. For Westrich, she never has thought about leaving a legacy, only thought about her students. 
"I never taught to have a legacy, but I hope that lessons about the growth mindset stick with them," said Westrich, "I just want my students to always remember that I was there for them 100 percent of the way. I've always worked my hardest to do my best for them every single day, so they think the class is worth the effort." 
Throughout the years, Westrich has become an influential teacher in many Spanish students' high school experience and personal lives who is irreplaceable. For all students that had Westrich, there is no one who can compare to her. Few teachers  go out of their way to bake cookies for her class, play Jeopardy style games, have lessons focused on mindfulness, and have her students watch a Spanish soap opera once a week.
"She cares so much about every single one of her students," said Summerville. "I'll never find another teacher or professor like her."
About the Writer
Carley Walker, Editor-in-Chief
Carley Walker is a senior at Lake Forest High School. Outside of school, you can find her rowing on the Chicago River for her team Chicago Rowing Foundation...