Screen Jems Film Review: 'Scent of a Woman', Just Tango On!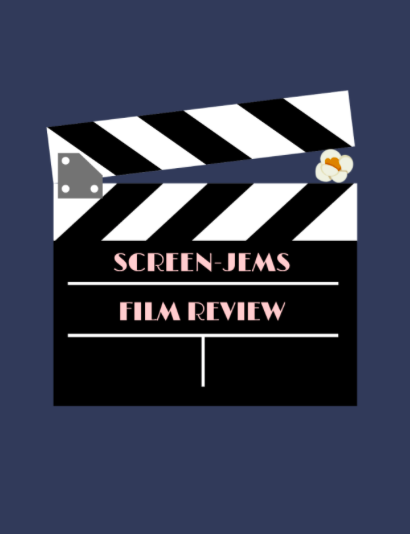 Looking back at the 1990s, it wasn't such a bad decade for my man, Al Pacino. While his time in the '70s was indisputably revolutionary, the films he made 20 years later definitely included some close seconds. 
Sure, he started it off a little rough with The Godfather movie we'd all rather forget, and wasn't there also one he did with Keanu Reeves? What was that called again? Oh wait, nobody really cares because it was "gahbage."
Regrettable movies aside, my buddy Al pressed through with amazing hits like A Bronx Tale (1993), Heat (1995), and Donnie Brasco (1997), however my personal favorite will always be Scent of a Woman (1992).
An American remake of the Italian film Profumo di donna from 1974, Pacino plays the blind and disagreeable Frank Slade, a retired U.S. Army lieutenant colonel. Opposing Pacino is Chris O'Donnell playing Charlie Simms, a good student at a private school who witnessed an act of vandalism by a group of classmates against the principal. When Frank's daughter hires Charlie to look after him over Thanksgiving, not only does the pair go on a wild ride through New York, but Charlie adopts a very important lesson about integrity.
If there is one movie that I can watch clips from every day and never get sick of, this is it. There are scenes from this movie that make me laugh (the Ferrari), make me cry (the gun in the hotel), make me angry (Thanksgiving dinner), make me smile (the tango), and make me feel empowered (the ending)! How incredibly versatile!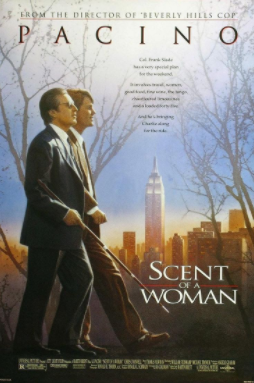 Likewise, the majority of the dialogue from those scenes have forever engrained themselves in my brain. The Oscar-nominated screenplay by Bo Goldman is so descriptive and has this genuinely magical way about it that allows the words to effortlessly flutter into your memory whether you like it or not. 
From an Academy Award standpoint, Scent of a Woman was nominated for four awards, one of which earned Pacino his first Oscar. While his performance of the blind Lt. Slade was astonishing, his accent was anything but expected. 
As much as I admire him, he really did sound like he was a New Yorker from the Deep South in the most awkwardly confident way possible, not to mention that whole "hoo-ah" bit. Now that's something you don't hear every day!
Aside from the questionable accent and surprising catchphrases, Frank's tango advice is among the best life lessons taught in the film: "If you make a mistake and get all tangled up, just tango on!" Rest assured I'll keep that in mind with everything I do from here on out.
Truth be told, if there's any movie I've reviewed this semester that you should rush to watch, it is this. Everything about Scent of a Woman is amazing (yes, even that atrociously perplexing accent), and surrendering yourself to this touching story without distraction will undoubtedly be one of the best experiences of your life. That's a Screen Jems Guarantee.
About the Writer
Margaret Jemian, Staff Writer
Margaret Jemian is the Senior Drum Major in the 2020-21 Lake Forest High School Band. Commonly known as your "friendly neighborhood movie buff," most...