A Home Away from Home: The Transition into Collegiate Life
Coming to terms with leaving home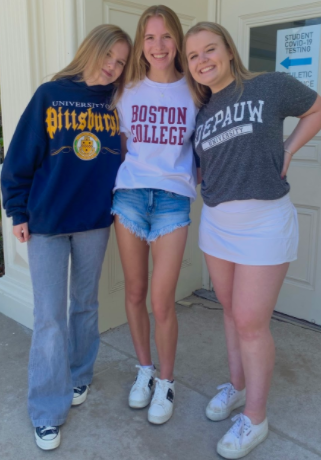 I have a real problem with the future. I need to know exactly what's going on at all times. I can't have anything up to speculation, and the fact that there are things I can't control in life is borderline spooky. 
Instead of feeling completion for all I've done, milestones remind me of how much there is left to do.
Last October, I turned 18. Although most view this as a time of great celebration and joy, the passage of this specific birthday left me terrified. A sense of urgency and a great awareness of the ticking clock that is my mortality hit me hard.
"
Where do I belong, and does that space involve my triplet sisters?"
The flow of time has always made me uncomfortable. I often felt like I was chasing my adulthood, yet unable to keep up. I have a constant and chronic fear that I am not doing enough, that I am behind my peers, that I constantly miss the mark.
I thought of my 18th birthday as somewhat of a turning point. My brain convinced myself that the clock was ticking and that time was running out, that I needed to answer the questions that would shape my future.
With the ending of my high school career upon me, and the commencement of my collegiate life to come shortly after, I now look at this dilemma with a glimmer of nostalgia. Time really is the healer of all wounds, however, and it took very, very long for me to become comfortable with the course of my future. 
One specific idea, one that I've been delaying and denying for years, was at the forefront of this campaign: Where do I belong, and does that space involve my triplet sisters?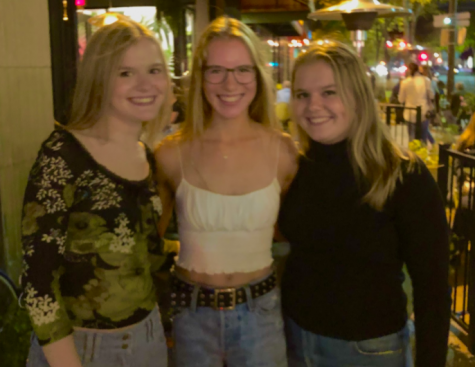 In tandem with my somewhat self-induced quarter-life crisis was the development of my college admissions journey. My dilemma, my future, now manifested itself into a real, tangible process. 
As eager and excited as I was to leave the nest – to develop an identity and community of my own –  I relied so heavily on my sisters that I didn't know if I could thrive without them. My sisters provide me with the most extensive and robust support system anyone could ever wish for, and the thought of abandoning that was a terrifying prospect. 
Throughout the fall of 2020, I worked on college applications with my sisters at the back of my mind. I was stuck in a sort of limbo, unknowing of which direction would yield the best outcome. I had two polarizing realities to grapple with: sticking with my support system or striking out on my own for the first time. 
After a lengthy deliberation process, I made a decision that honestly surprised me; I will be attending the University of Pittsburgh, a school relatively far from both my sisters, with Lex attending Depauw University in Greencastle, Indiana, and Lauren going to Boston College in Chestnut Hill, Massachusetts. In fact, I turned out to be give-or-take 450 miles smack dab in between them. 
Through unfamiliarity, we will find growth, and I believe the way in which I can become the most independent is, well, by myself.
Although I anticipate texting, calls, Facetimes, and visits to be frequent, I look forward to creating a community, an identity, of my own while supporting my sisters from afar. Just because my sisters won't be joining me full-time in Pittsburgh, doesn't mean I can't create a home for myself there, too.
My source of comfort is dynamic, ever-developing, and traveling as I grow and shape my life. As I begin a new academic chapter and move to a new state, my feeling of comfort will evolve with me. Now, I can feel at home in Lake Bluff, IL, Greencastle, IN, Pittsburgh, PA, and Chestnut Hill, MA. How lucky am I to have support systems all the way from Lake Michigan to the Atlantic Ocean.
As we graduate early next month and begin to part our separate ways in August, I remember that home is where the heart is, and, in my heart, will always be my sisters. 
About the Writer
Haley Zarek, Staff Writer





Haley Zarek is a senior at LFHS and a first-year contributor for the Forest Scout. She is passionate about government and politics, history,...