Closets with Carmel: Kate McCabe
Featuring LFHS most stylish students
With the school year almost wrapping up, some inspiration is definitely needed for upcoming summer looks. Well, look no further – Senior Kate McCabe has got us covered.
What are 3 items you think are 'staples' ? 
"A pair of white, blue, and black mom jeans. These are the best staples for the cold Chicago weather."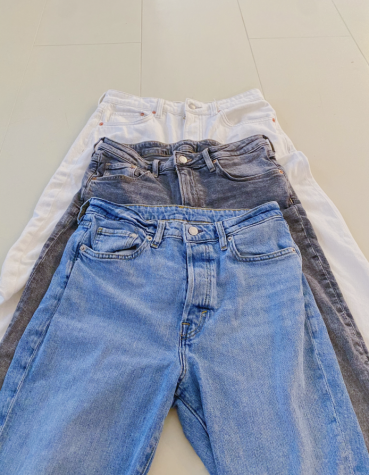 What are your top 3 items right now?
"Pink denim jean shorts from Zara, A blue and green halter top I recently got from Zara, and  this fun blue heart pattern sweater from Cider. I'm super into very colorful things right now because it always adds something fun to your outfit."

What's an item you get a lot of use out of?
"This black and white flannel from Urban Outfitters. I wear it with everything. My favorite ways to style it are with jean shorts, a sundress, or black mom jeans."
What is an item you splurged on? 
"My prized possession are these crocodile pattern platform zip-up doc-martens, which I try to wear only on special occasions."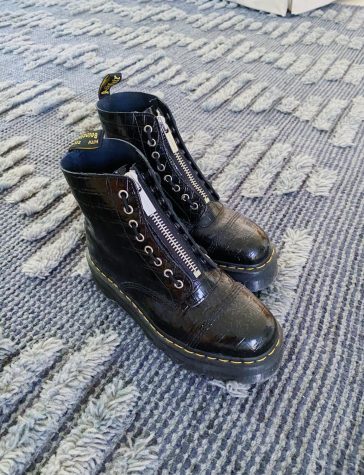 If you could add a specific item to your closet, what would it be?
"I've been really into matching sweat sets lately like this one from The Mayfair Group. I love how easy it is to just throw on a sweat set and it looks like you put a lot of effort into your outfit."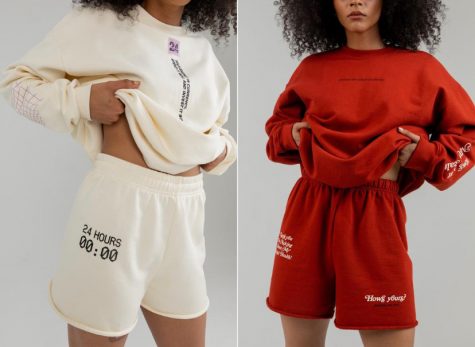 What is your favorite item in your closet at the moment?
"This designer zebra silk dress my mom got in New York when she was in her 30's. I love wearing my mom's old clothes from when she was younger, because as we all know 90's clothing is super fashionable right now. Whenever I can't find something to wear I'll just take a peek in her closet."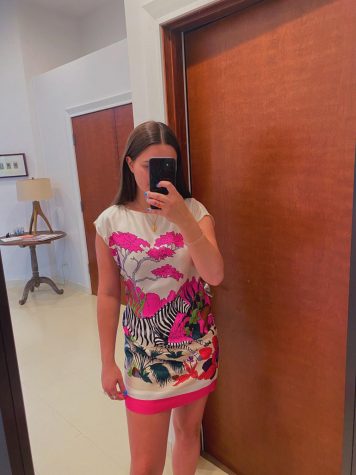 What's your go-to summer look? 
"Levi jean shorts, a graphic baby tee, and black high-top Converse."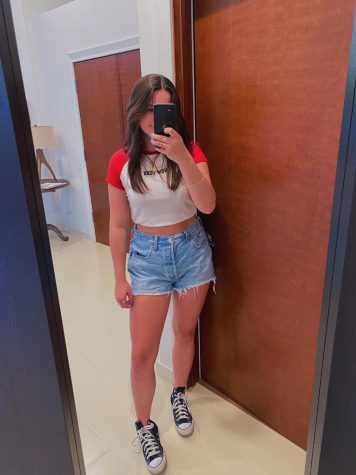 What are your favorite brands?
"I love to shop at Zara, Rock n Rags, Aritzia, and Princess Polly. However, my all-time favorite would have to be Blank NYC. Their denim is the best quality denim in the world."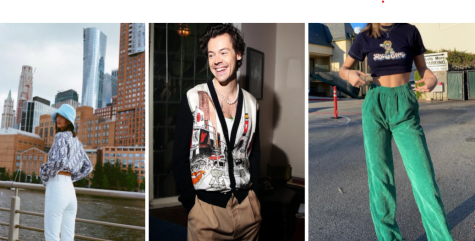 Who are you inspired by most? 
"I love so many influencers like Suede Brooks and Emma Chamberlain. But I have to say that Harry Styles is such an inspiration. He is always pushing the limit with his outfits and I think it's so cool how he expresses himself by the way he dresses. Here's some of my favorite looks from each of them."
Thank you so much Kate for your fashion secrets, and see you next week for another Closets with Carmel!