Food Account Features: cc.snacks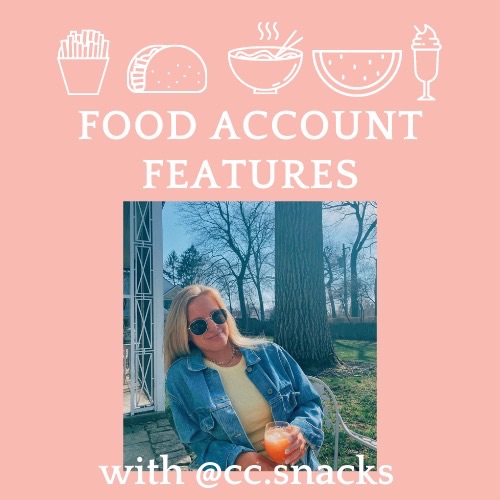 Welcome back to Food Account Features!! This week features the one and only @cc.snacks ! Started by senior Caroline Carter, this food account's content is always visually pleasing. With a variety of pictures, @cc.snacks posts always leave you extremely hungry. Check it out!
What prompted you to make your food account?
"I'm a huge foodie and love photographing my meals so I loved the idea of creating a place where I would be able to post them for others to see."
What is your favorite meal to post about (breakfast, lunch, dinner, snack, dessert… )? 
"I don't know if I have a favorite meal… I typically go out to eat for lunches and dinners, which is when I get the coolest pictures to post." 
What is your go-to meal/snack?
"My go-to meal is probably pasta or pizza. So basic, I know, but most restaurants usually have either an awesome pasta or pizza dish on the menu, so I typically get one of those. Plus they often look good for pictures ;)"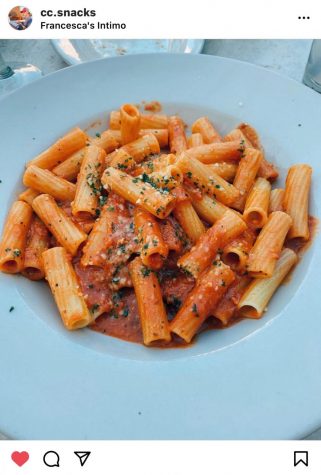 What is your all-time favorite thing you've ever made for this account?
"My favorite thing I've posted on my account would probably be my berry waffle from the Deer Path Inn. Not only was it SO GOOD but it was also BEAUTIFUL. I posted it on another social media platform and it got a lot of love there too." 
What are you hoping to add to your fans' experience after they click that follow button?
"I hope to give my fans an inside look into my favorite foods and some good pics of what I eat. Maybe a craving or two. A lot of my posts are of meals from local places, so I also hope to give my fans some inspo on possible future orders." 
Is there anything else you would like to add or let your fans know about the journey of your food account?
"I'd probably like to let my fans know that it's a work in progress. I started off really strong in the summer when I was having a lot of good food and eating out all the time. But now since we are in school it's definitely harder to get some good and wholesome content."