The Artist Archives: Miki Boveri
A look into one of the most creative minds at Lake Forest High School
Before she ventured into high school, now senior Miki Boveri would've described her relationship with art as practically nonexistent. "It just wasn't something I was interested in," said Boveri.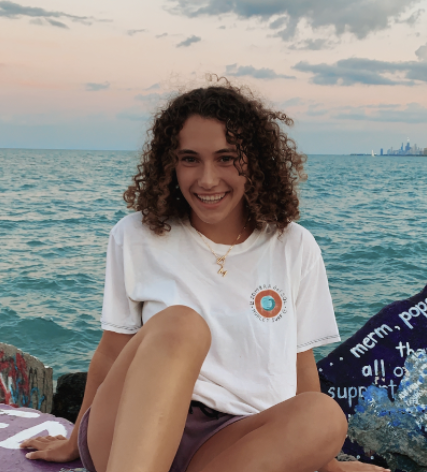 As Miki Boveri finishes off the last quarter of her high school experience, her answer to the same question yields a very different answer. Boveri's first semester in Art Foundations was all it took to get her hooked, ultimately solidifying what would become a robust and long-lasting love of the arts.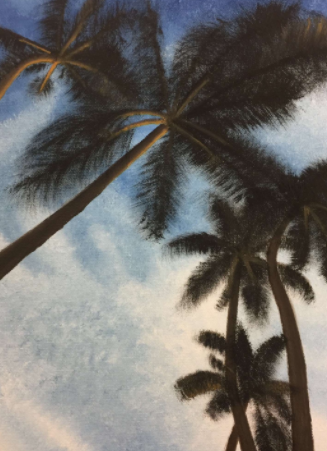 Since Boveri's first art class at LFHS, she has nearly completed every 2D art class offered. You may have spotted her work on the front cover of last year's school planner or showcased on the walls of Lake Forest's The Gallery. 
Over quarantine, Boveri had the opportunity to grow her portfolio and style, and ultimately prompted her to expand her artistic horizons to the computer screen. In only a few months, Boveri transitioned to a largely digital practice in opposition to that of her heavily paint, charcoal, and pencil-driven past.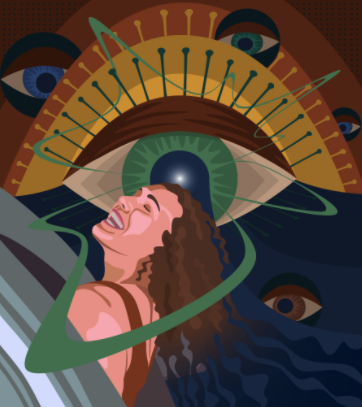 Her affinity for the arts has no intention of dulling after graduation. This fall, Miki Boveri will be attending Penn State University with an intended field of study in elementary education and graphic design.
Boveri's emergence into digital media only reflects upon her ability to swiftly adapt artistically, just as she had her freshman year.
As Boveri finalizes her AP 2D Design portfolio, her talent and dedication to both traditional and digital media has been made abundantly clear.  Her unique style and multifaceted skill-set makes for something truly special, making her, without doubt, one of Lake Forest High School's best artists.
About the Writer
Haley Zarek, Staff Writer





Haley Zarek is a senior at LFHS and a first-year contributor for the Forest Scout. She is passionate about government and politics, history,...