Closets with Carmel: Cody Avis
Featuring LFHS most stylish students
Back with another Closets with Carmel! This week, senior Cody Avis takes us through her wardrobe staples, style inspiration, and what she's most looking forward to wear as it begins to warm up. 
What are 3 items you think are 'staples' ? 
1) "Straight/wide leg jeans. A good pair of jeans is a must have. My favorite places to buy jeans are Zara and Agolde. Zara has really affordable options; I'm wearing the 90s high rise jeans in this first photo. In the second photo I am wearing Agolde denim which is more expensive but is super good quality. I love this pair with the cross over detail!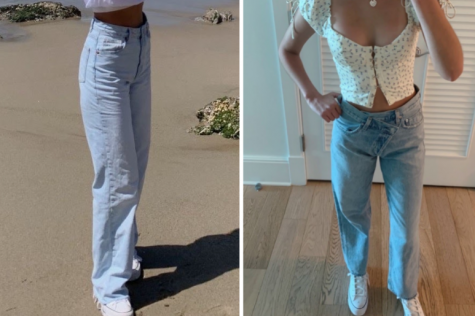 2) "A go-to pair of white sneakers. I wear platform white Converse but there are a ton of other options. If you already have white sneakers, I think black Converse are also super cool."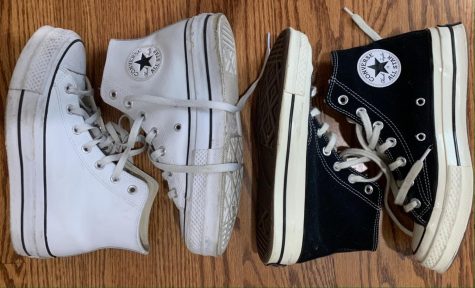 3) "Cool jewelry. I think statement jewelry elevates your outfit a lot. I especially like my fake Chanel earrings I got off Etsy, pearl hoops from Amazon, eye earrings I took from Grace Cook, the pearl Vivienne Westwood necklace, and this silver necklace from Tiffany."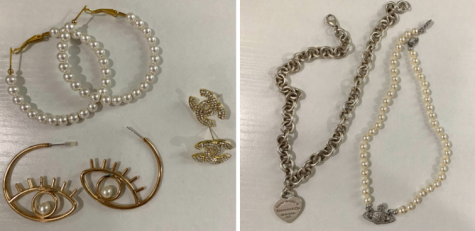 What is an item you splurged on? 
"I just got this dress from For Love and Lemons. The cool pattern caught my eye, and I plan on wearing it to prom! Although it was expensive, I know I will be able to wear it many different times."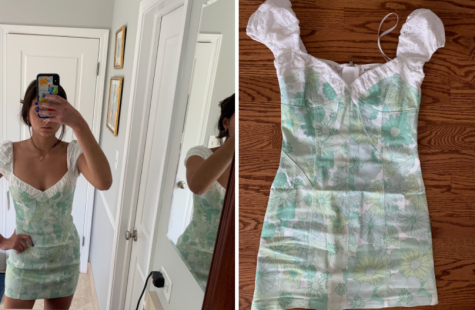 What's an item you get a lot of use out of?
"I get a lot of use out of this bag as I can wear it with all of my outfits. It's from Princess Polly but it's a dupe of the Prada nylon bag. I definitely recommend getting this bag if you like the look of the Prada bag!"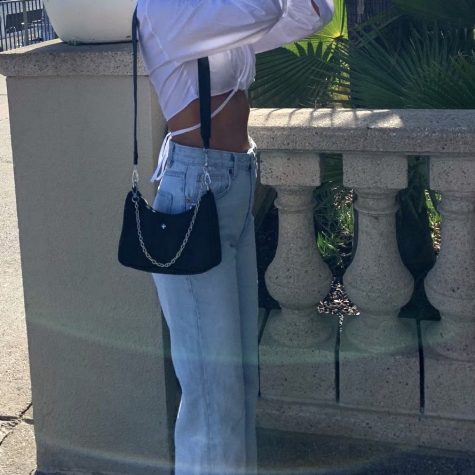 What are your top 3 items right now?
"My first item would be these dragon-print jeans I got from Princess Polly; I think they are super cool and unique! Next would be this white shirt from Zara. It's definitely a top item of mine right now. Lastly, I'm obsessed with this dress from For Love and lemons. I can't wait to wear it during the summer!"
If you could add a specific item to your closet, what would it be?
"I would definitely add a Chanel pearl necklace like the one below. I love the vintage look, and it's even better that pearls are in right now."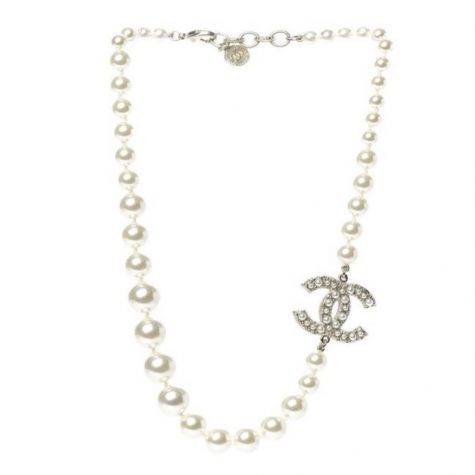 What is your favorite  item in your closet?
"This set from Princess Polly is definitely a favorite of mine right now! You can also wear the pieces separate and make other outfits."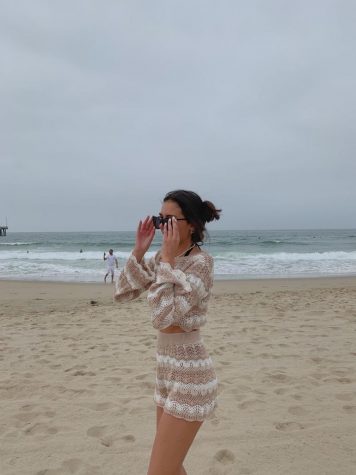 What's your go-to summer look? 
"My go-to summer look would be dresses and sandals! This light blue dress is from Beginning Boutique; I especially love the back. I also just got this cool blazer dress from Isabelle's Cabinet. Lastly, I love this cherry-print dress from Réalisation Par. Over the summer, I want to implement long dresses into my wardrobe."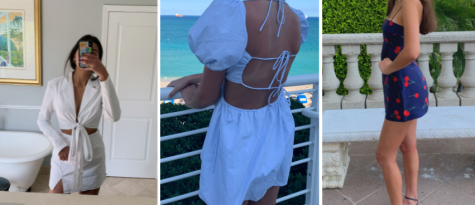 What are your favorite brands?
"My favorite clothing brands are Zara, Princess Polly, and For Love and Lemons. Also, Nastygal has super cool swimwear which is really affordable. That's where I got this cool one piece from!"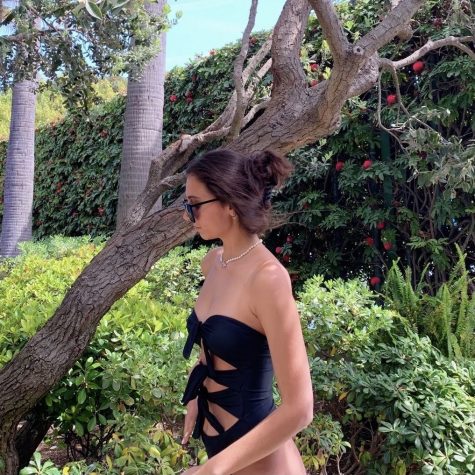 Who are you inspired by most? 
"I love looking at fashion influencers for inspiration. My favorites are Hannah Harrell (@hannnahhtaylor), Paige Lorenze (@paigelorenze), and Maggie (@maggiemacdonald) and Emma MacDonald (@emmamacdonald)." 

Thank you Cody for giving us a sneak peak, and see you next week for another Closets with Carmel!